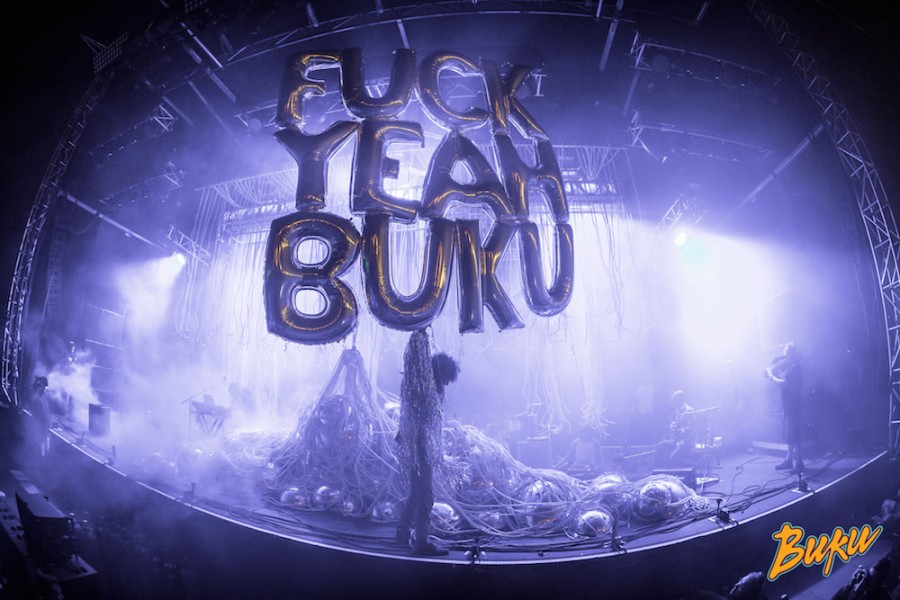 The BUKU Music & Art Project is, hands down, one of the best life experiences I've had throughout my 25 years of existence. It's going to be hard to accurately describe the crazy time I had, but I'll do my best to do the festival justice. BUKU is still fairly young as it just concluded its third year with some of the biggest names in Hip-Hop and EDM. But even beyond that, the art and live circus-like performances were unlike anything I've ever seen before. Fire eating, stilt walkers, B-Boys and the tightest live graffiti gallery featuring 15 super talented aerosol artists were just a few of the incredible things going on throughout the weekend. BUKU 2014 was like a movie and we were lucky enough to be a part of the cast!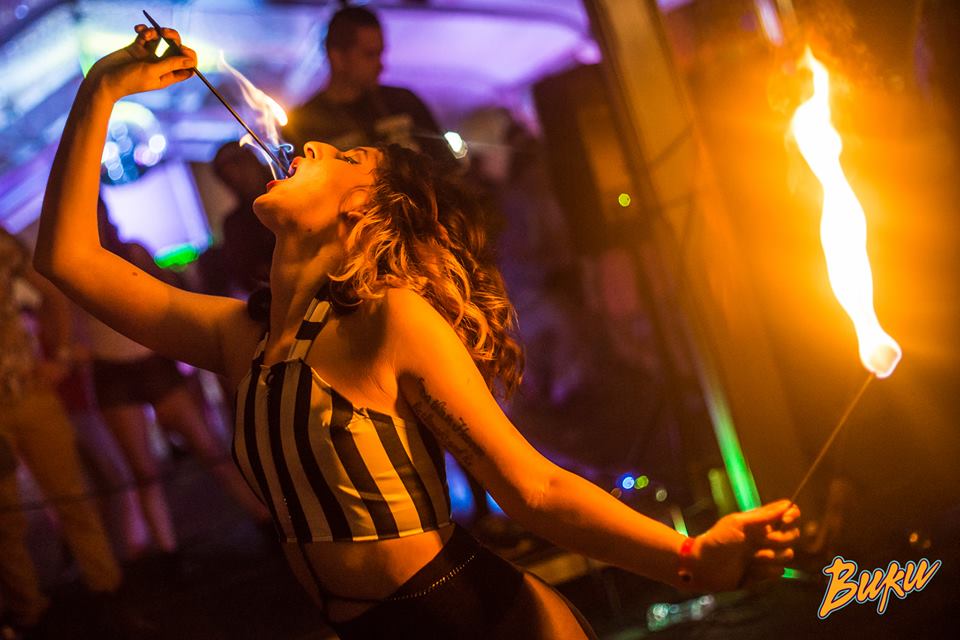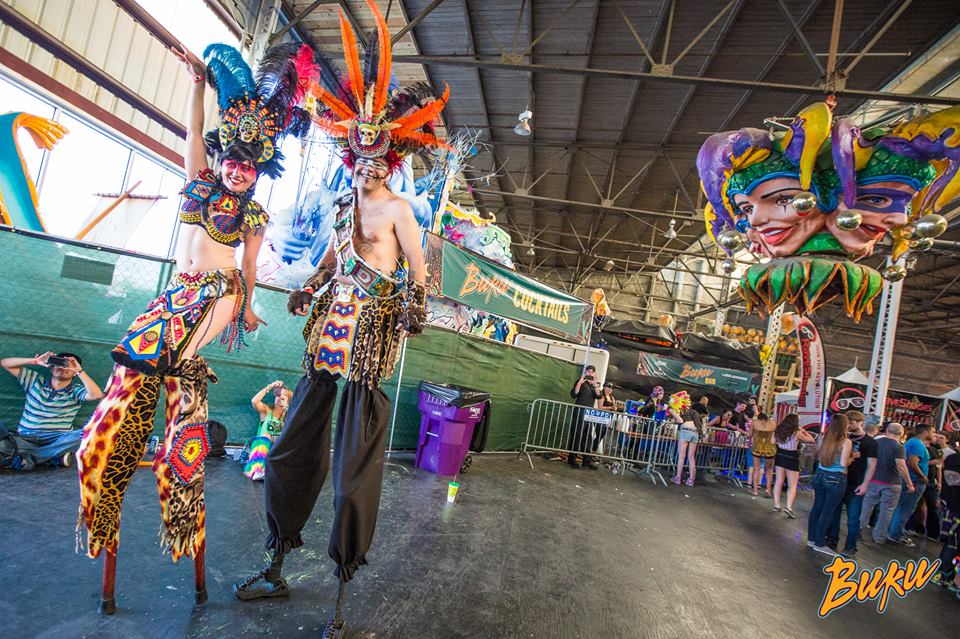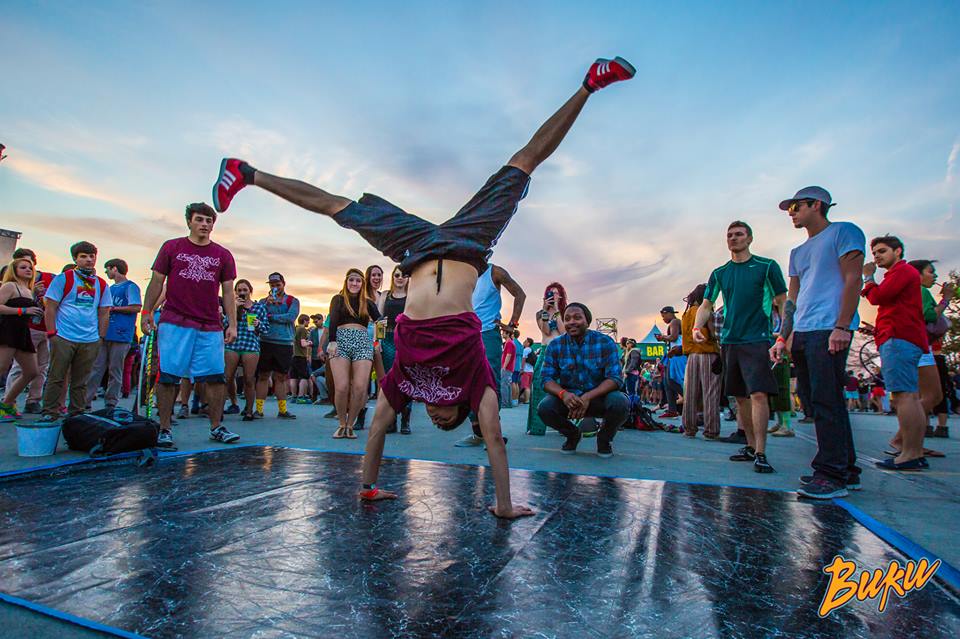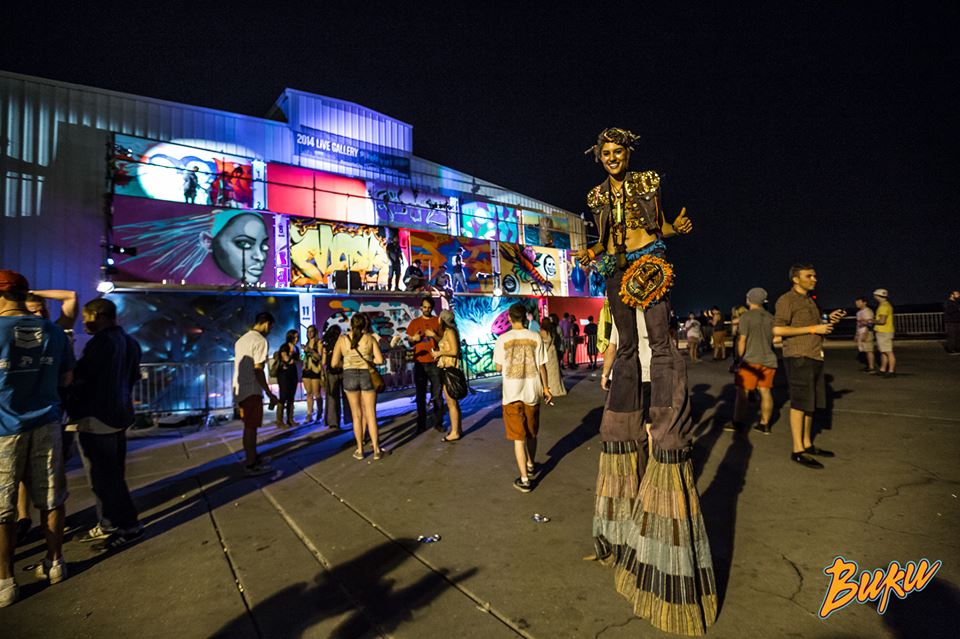 Rolling into the city was surreal. Driving through downtown New Orleans was like driving through a history book. The city has such a rich culture and unique vibe that you can't help but be captivated with the buildings, art and landscape that lies in the heart of NOLA. While there are still portions of the city that were more heavily damaged by Hurricane Katrina, it's incredible to see the amount of progress that has been made thus far. With that being said, the Crescent City still knows how to turn up! I got into town, threw on some fresh gear on and hit up the Republic for the first BUKU LATE night party where Doctor P, Cookie Monsta, Mizuki and Kthulu Prime all laid down some great sets to kick the weekend off in the best way possible!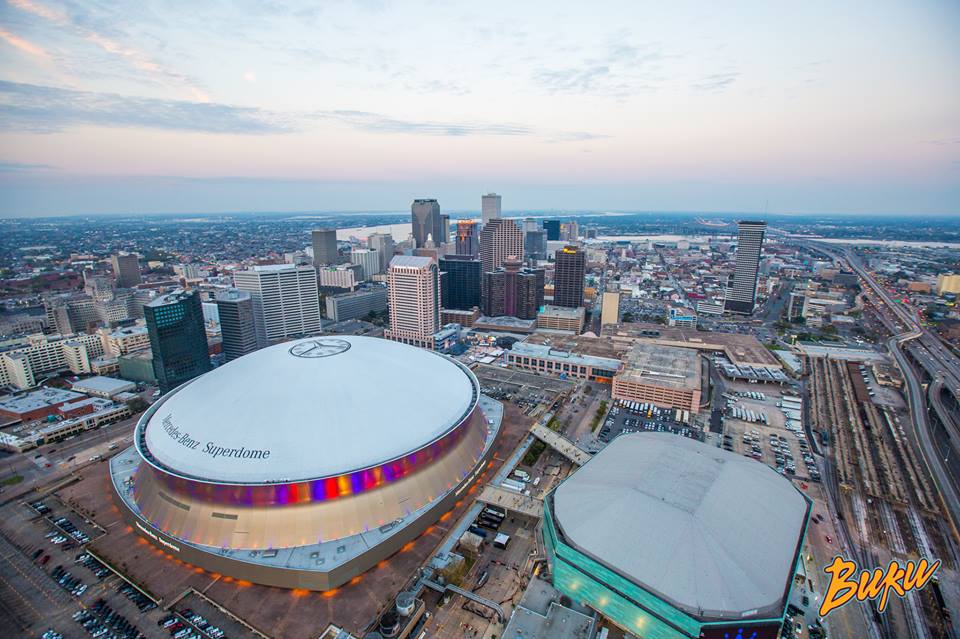 FRIDAY: March 21
I woke up ridiculously early and excited on Friday morning in order to enter the gates as soon as they opened. I took a cold shower to wash off the grime from the night before, got in my car, and headed towards Mardi Gras World. After navigating some intense interstate traffic, we showed up and volunteers lead us to a premium parking spot close to the entrance. We grabbed our gear, checked in, got our wristbands and slid right through the security line.
Our wristbands allowed us early entrance through the hospitality mansion and media room where we quickly took note of the water cooler and electrical outlets. We spoke with the beautiful women in charge of running things and then set out to explore the grounds. The first thing that that caught our attention when walking through the doors was the three level live art gallery. Most of the canvases were untouched but there were a few artists up there spraying the outline for their soon-to-be masterpieces. We went straight for the food. There were a few different food vendors but the best one by far was BRATZ Y'ALL. They served us up some of the dankest bratwurst that I've personally ever had. After I smashed that and had a good idea of where all the stages were located, I copped myself a $6 beer and sat down at one of the relaxing hammocks that overlooked the Mississippi River in order to map out the day.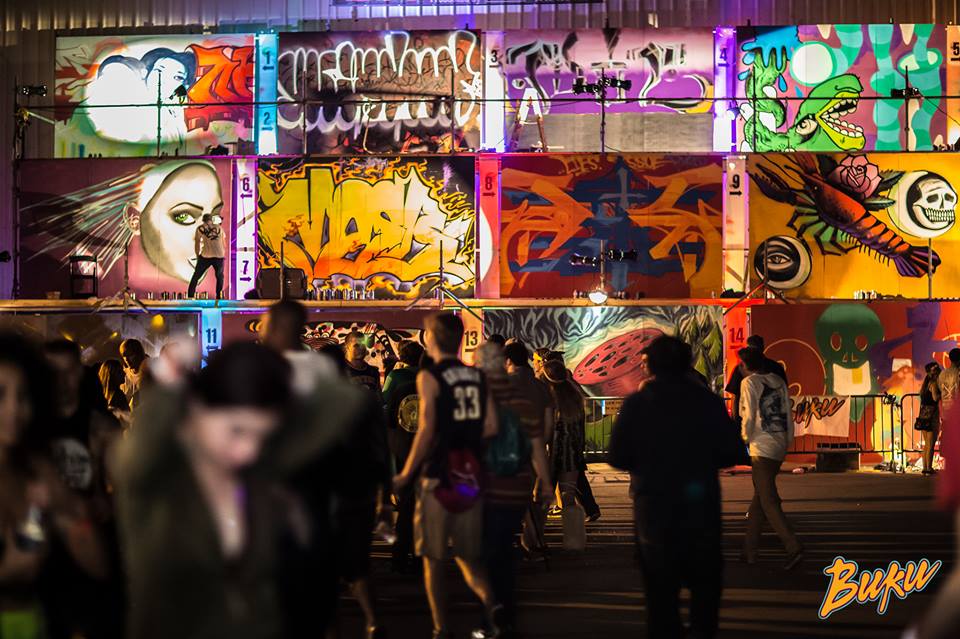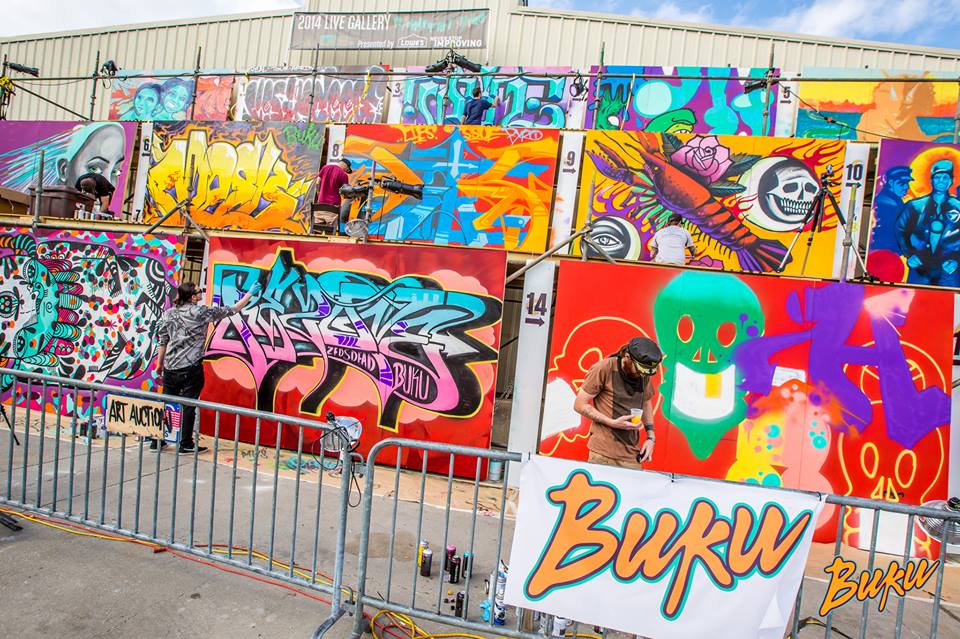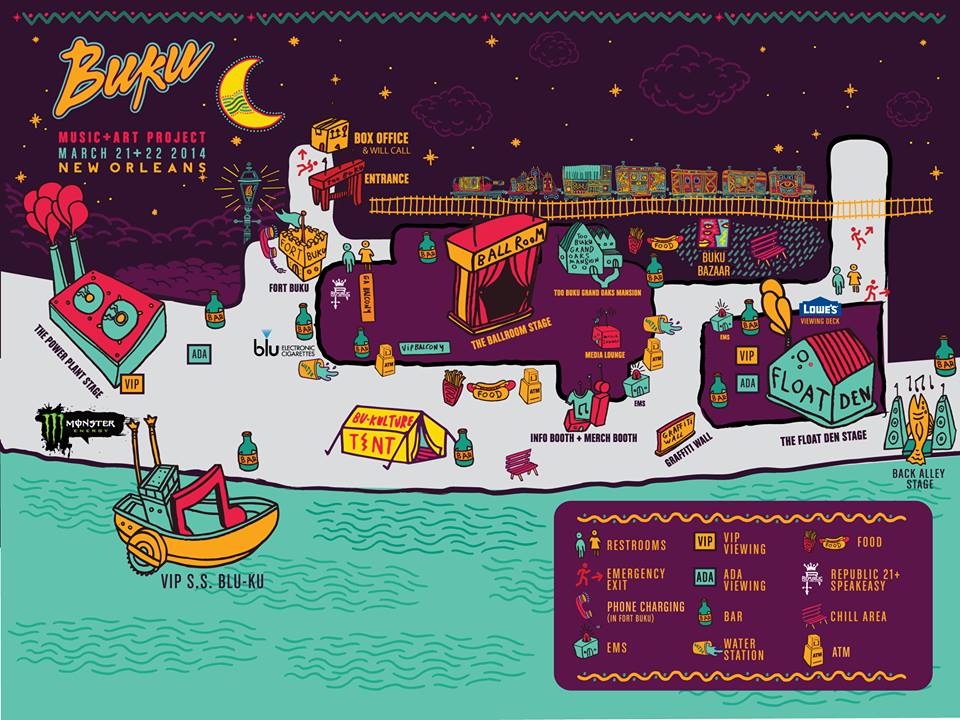 The first set I caught was from the South Beach Hip-Hop trio, Flight School Preps, performing on the Ballroom stage. The Ballroom is a huge two story area with a bar towards the back and a balcony overlooking the stage and audience below. It was early and the crowd was pretty thin, but that didn't seem to bother the Miami emcees as they spit their full thirty minutes and hyped up everyone that came through the room. Most of the songs they performed came off their latest project BlackMarketED. If you're a fan of Hip-Hop, then make sure you check out their music and watch out for them in a city near you.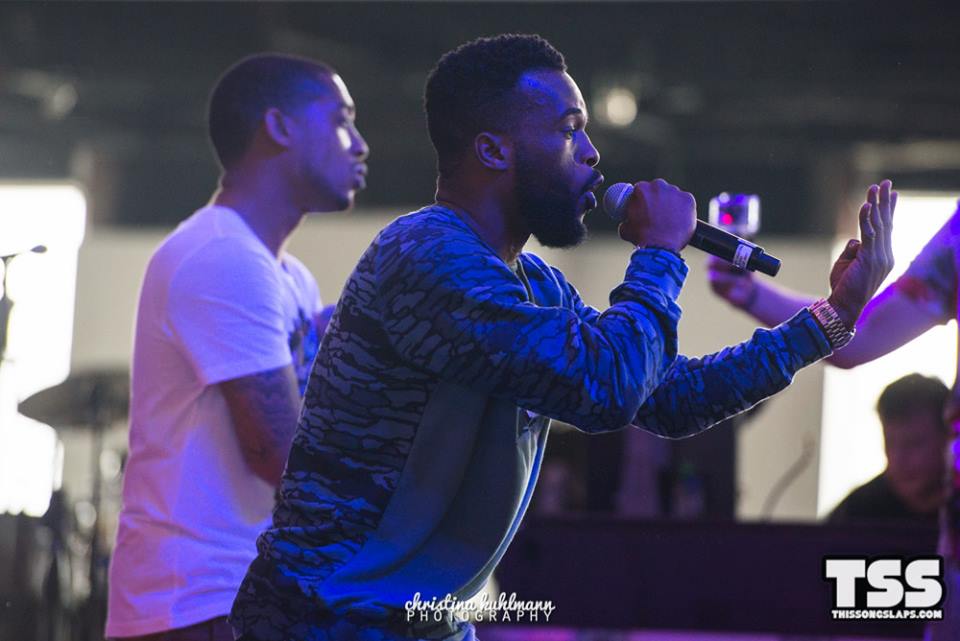 After that FSP set, I took myself over to the Back Alley Stage where Murder Beach started to lay down some real tight tunes. The Back Alley area was one of the coolest places to kick back, catch your breath and watch some of the world's nicest DJ's throw down. There was a huge deck complete with tables, chairs, benches and a fully stocked bar. Right on the Mississippi River, people flooded to the Back Alley for good vibes and better music. After Murder Beach, another DJ by the name of DXXXY (a.k.a. Robert Epps) went in behind the boards and proceeded to drop some seriously sick trap, rap and dance music that had everyone in the Back Alley feeling some type of way for the next hour. The dude definitely knows how to spin a remix. Catch his full BUKU set on his SoundCloud page and make sure you show him some love on the rest of his social media.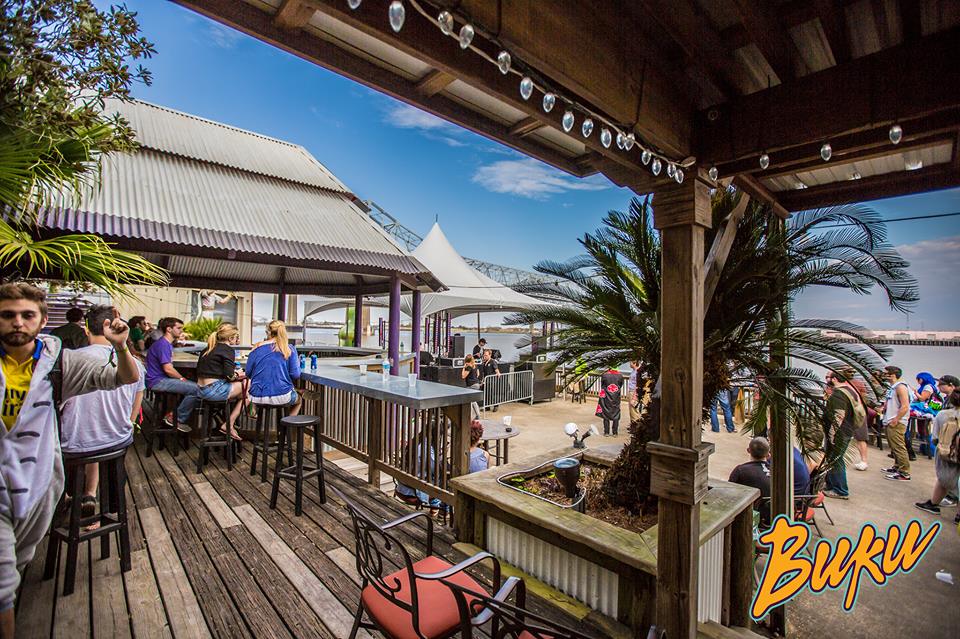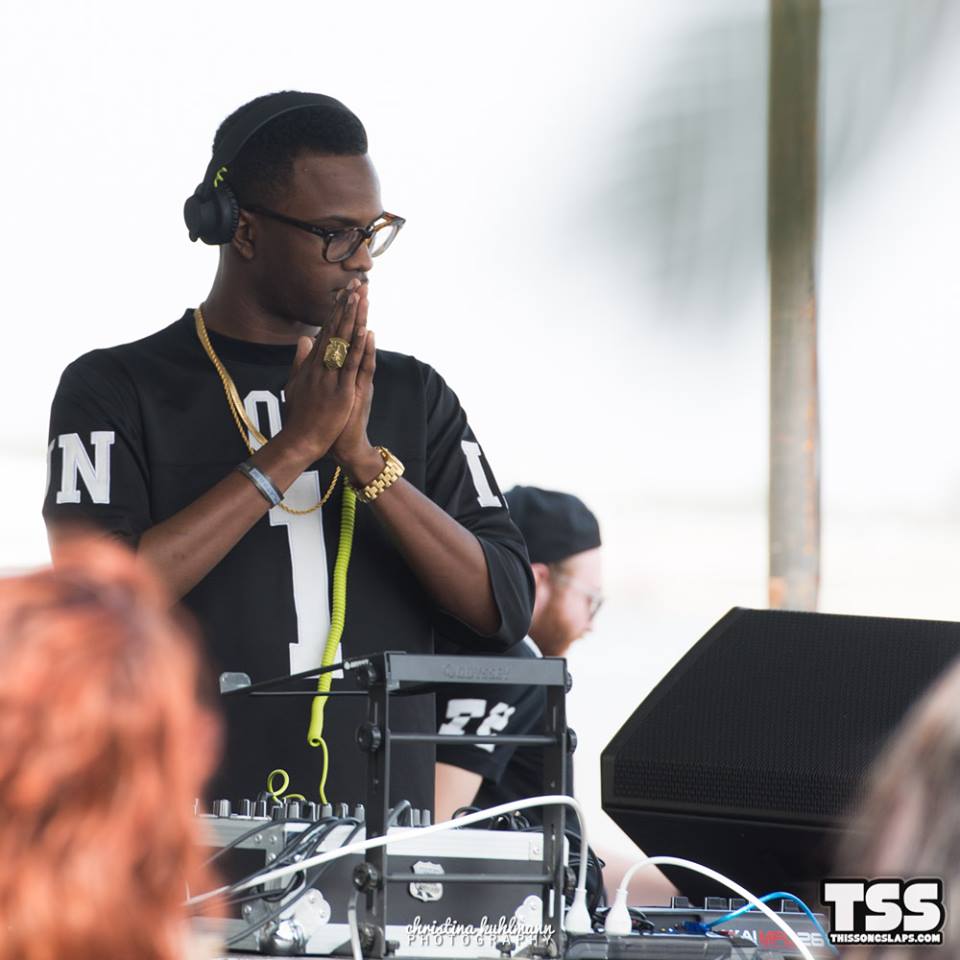 I had to leave that show early because one of my favorite bands started jamming real heavy on the Float Den stage. The Float Den was a massive room filled with relics and floats from previous Mardi Gras Parades. There was an insane amount of space in the den and it made for killer acoustics. The dudes from Conspirator tore the roof off that motherf***er and brought those real time live electric feels to every single person in attendance. I first saw Conspirator live last year at Hangout and they had only gotten better in the interim. These guys are one of my top three favorite electric/live instrumental bands to watch perform, right up there with Big G and Rudimental. They did their thing and it was beautiful to behold.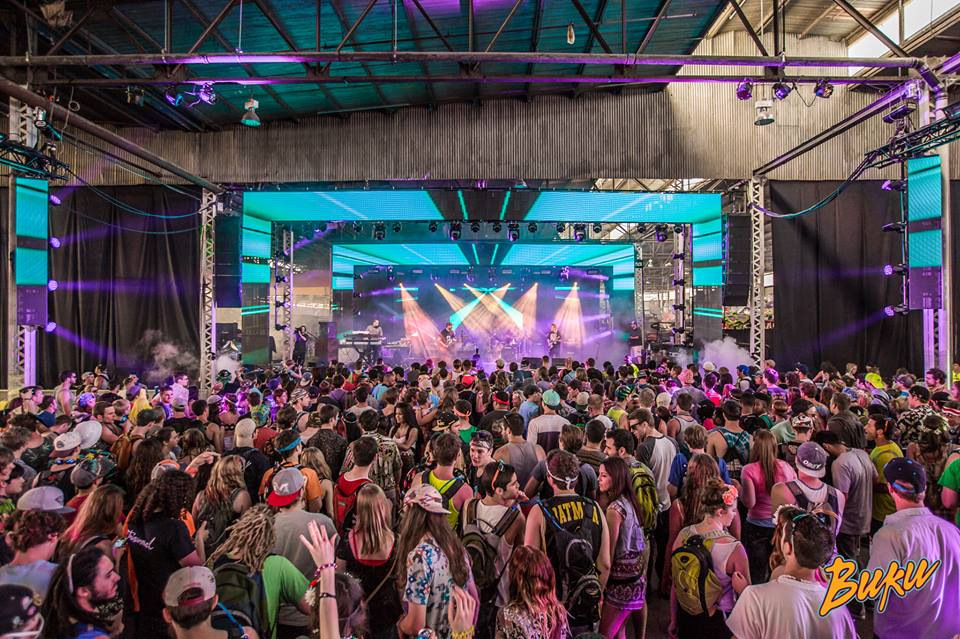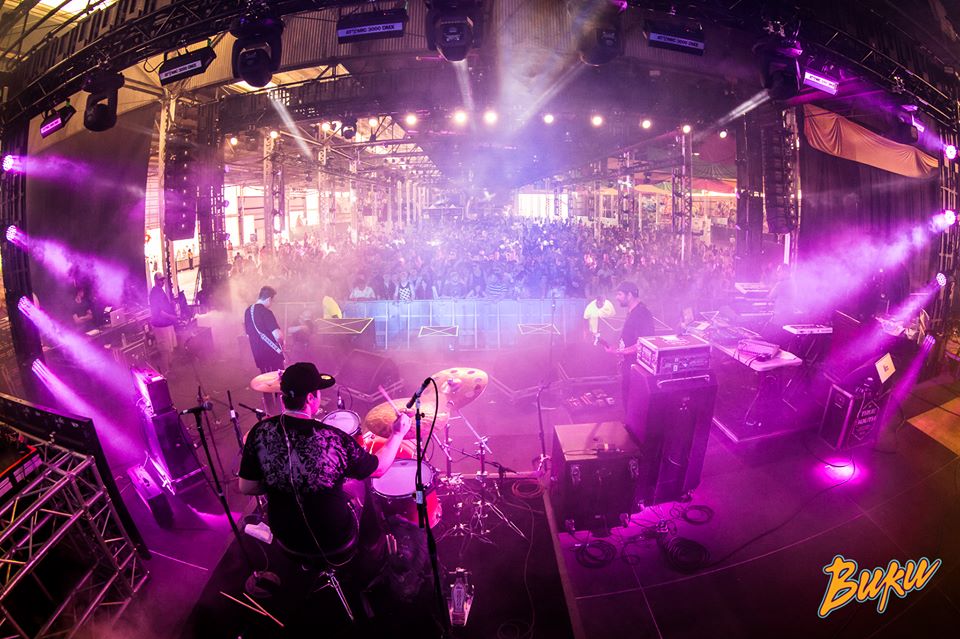 I cut out on the last 15 minutes of Conspirator in order to get a deep spot in the crowd at the Power Plant stage for Bone Thugs-N-Harmony. The Power Plant stage was a huge outdoor platform with the Market Street Power Plant as the back drop, giving it its name.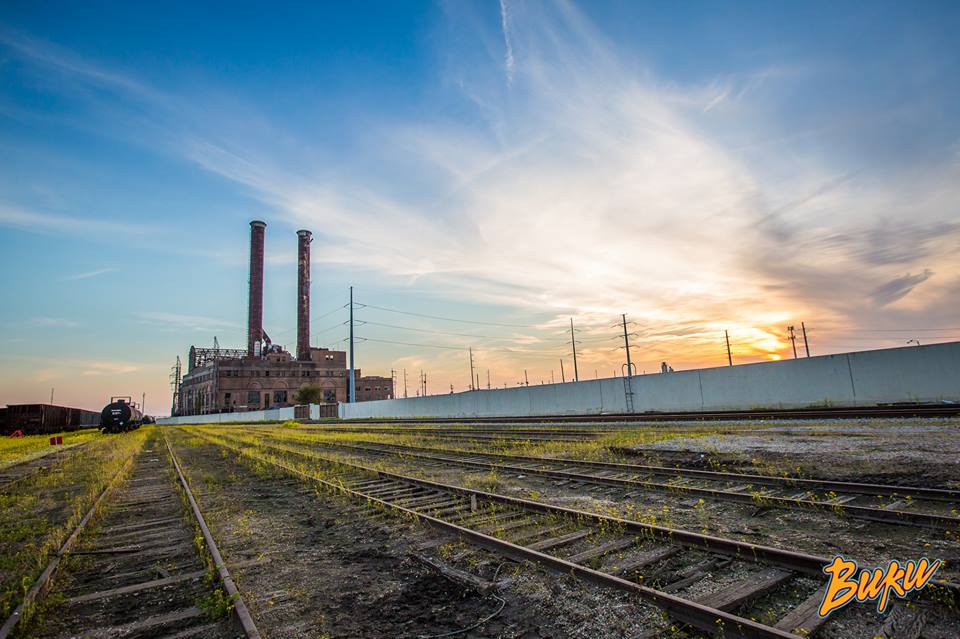 Bone Thugs hit the stage to the tune of "Champagne Supernova" and then the Cleveland rap squad went IN with their rapid fire flow and spit some of their greatest hits. It was my first time seeing them live, so it was nice to see them pay tribute to all of the fallen greats: Eazy E (who signed Bone Thugs back in the day), Tupac, and NOTORIOUS BIG to name a few. They then proceeded to play Boyz In The Hood, California Love and my personal favorite song of their set, Notorious Thugs. When they finally dropped Crossroads, there wasn't an individual in the crowd that wasn't behind it. It was one of the top ten sets of the whole festival for me.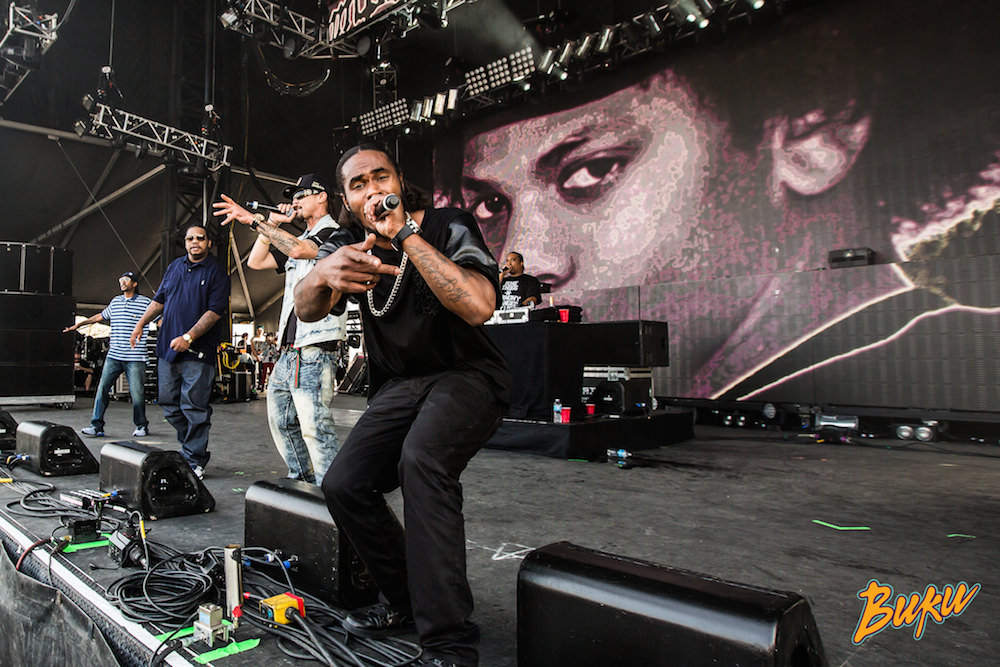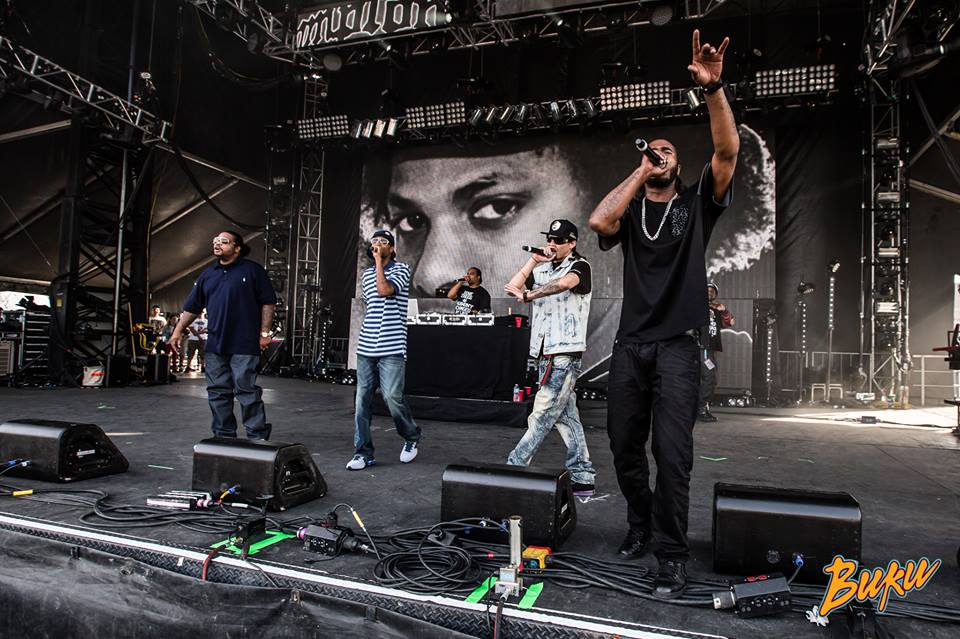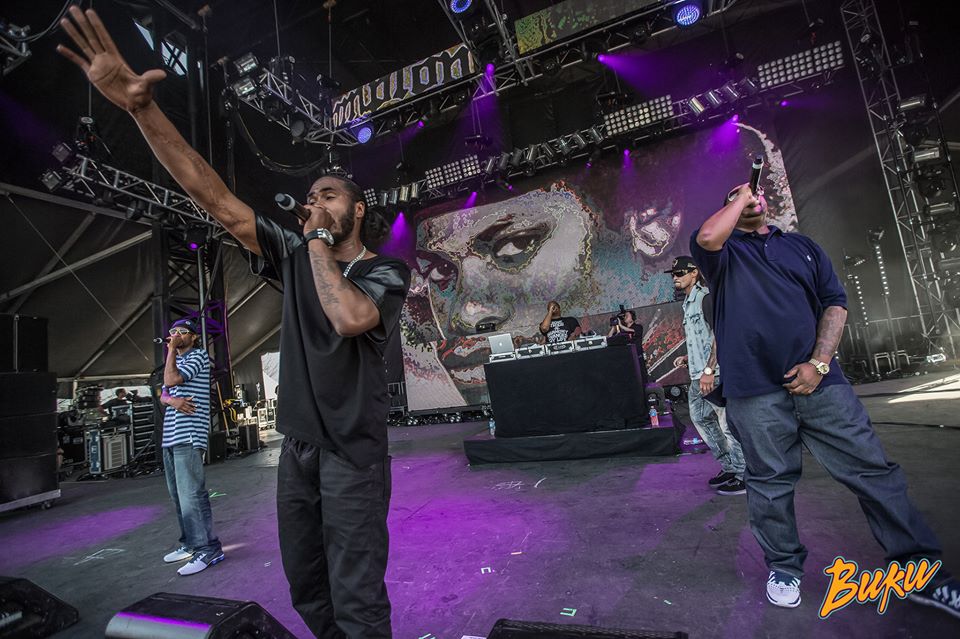 I didn't wander too far from the Power Plant stage after Bone Thugs finished their show. I missed Carnage's set, which I'm sure was wild, but I had to maintain a proper spot in the crowd for probably the most legendary set of the weekend: NAS performing illmatic live in its entirety. With DJ Green Lantern behind the boards, it should go without saying that the performance was one for the books. The sun was getting low when NAS took the stage and set the bar for one of the illest live performances I've ever seen. He killed all the tracks. Genesis, N.Y. State Of Mind, Life's A Bitch, Memory Lane, The World Is Yours, One Love, One Time 4 Your Mind, It Ain't Hard to Tell… all of them.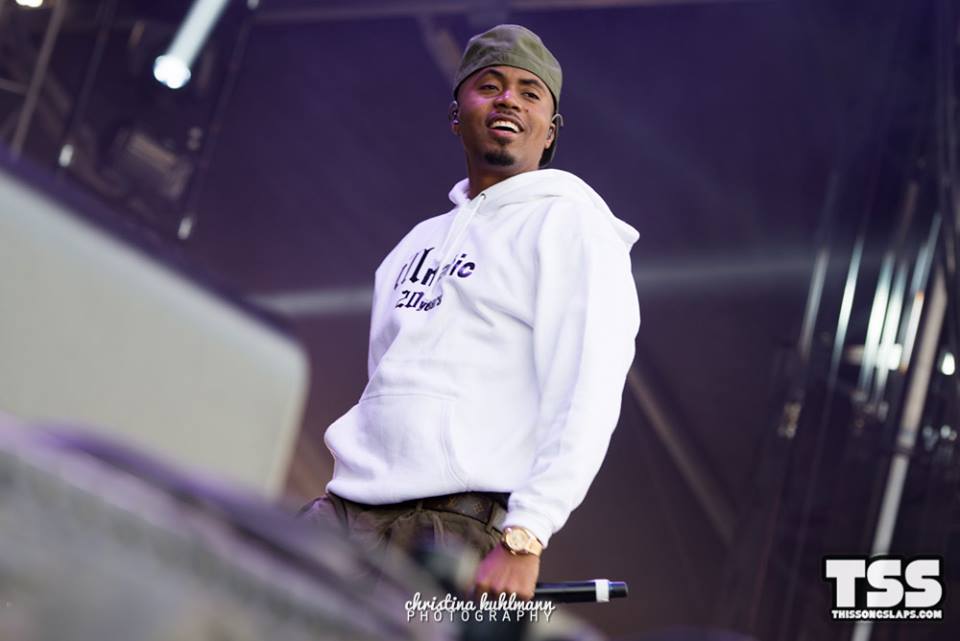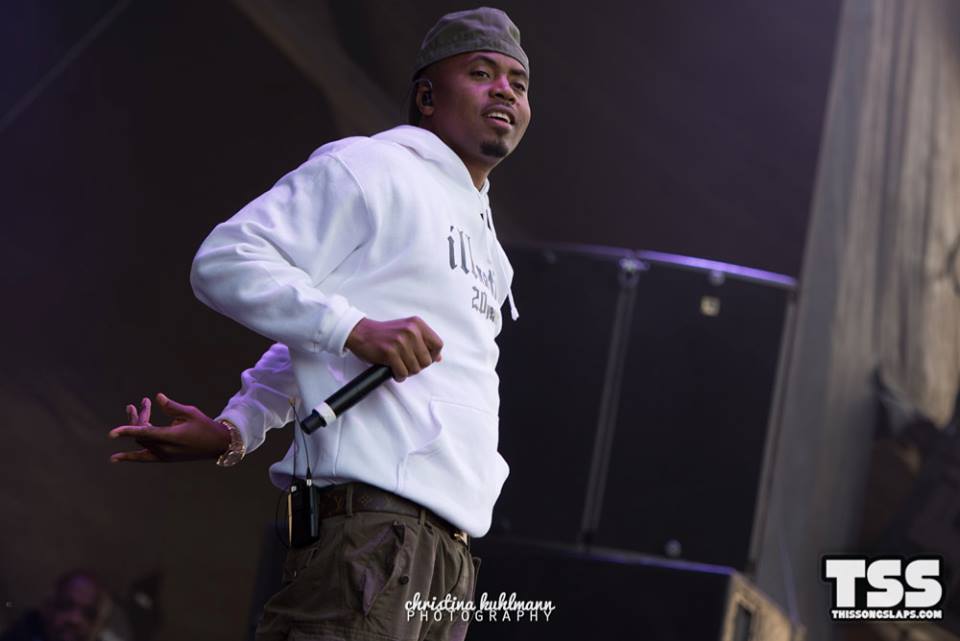 It's a rare enough thing, seeing one of your favorite rappers of all-time live in such a surreal setting perform alongside one of the world's greatest DJs. All while performing one of the greatest Hip-Hop albums of all-time, mind you! He didn't just play tracks off Illmatic, either. He closed out his performance with the sickest A cappella rendition of Stay off his album Life Is Good. After he walked off the stage, I couldn't help but feel a profound sense of pride, passion, and unity in the air… So I took a deep breath and started the first night of BUKU feeling the best way possible.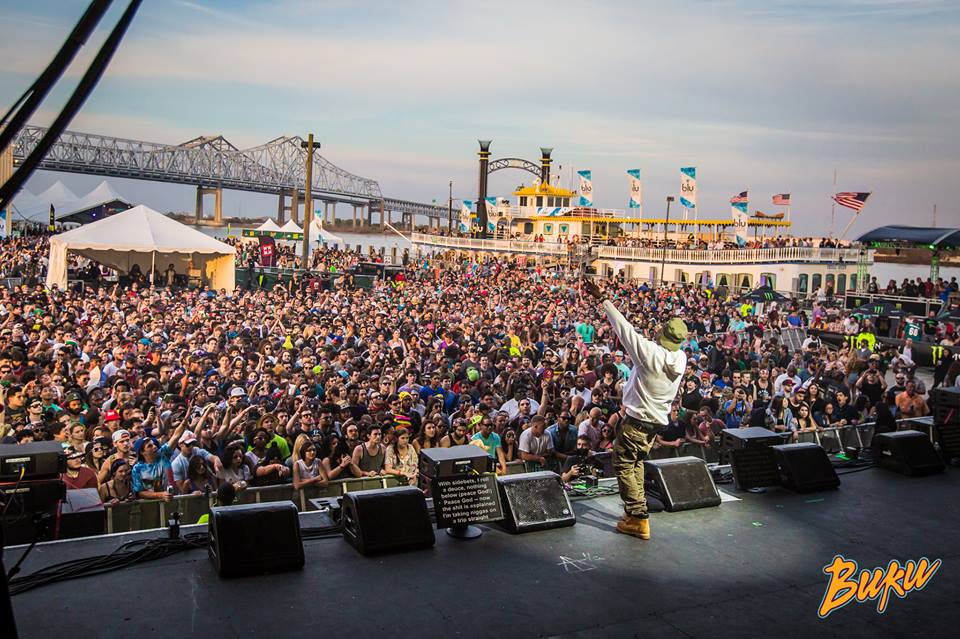 A few minutes before Zedd took the stage, a couple of my friends came through the gates with a gang of patriots ready to rage and roll. A Music Festival is always better with friends and as soon as they arrived, we mobbed up, found a spot to watch Zedd, and the turn up began. Madness ensued as Zedd laid down his set. The light show was intense and the vibe was perfect. Once Zedd played 'Stay The Night', wildness ensued. I can't even remember what he closed with, but it wasn't until Pusha T blessed the stage that my night started to get all types of crazy.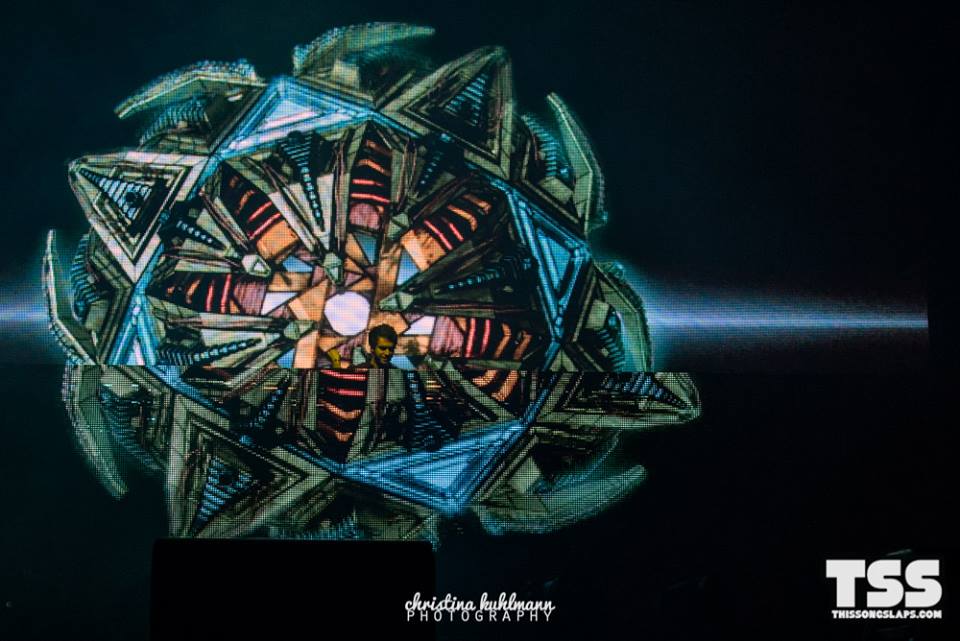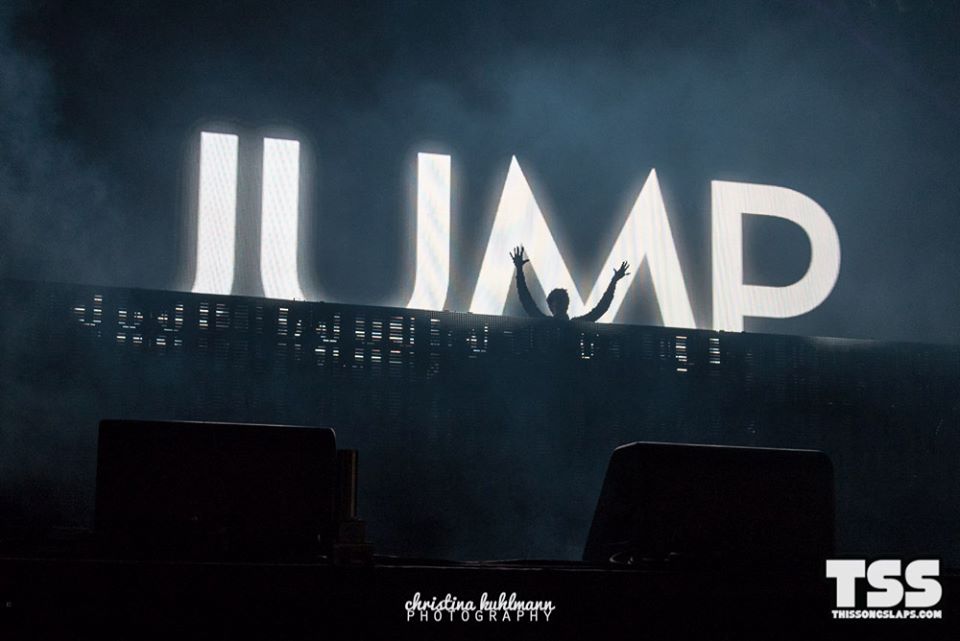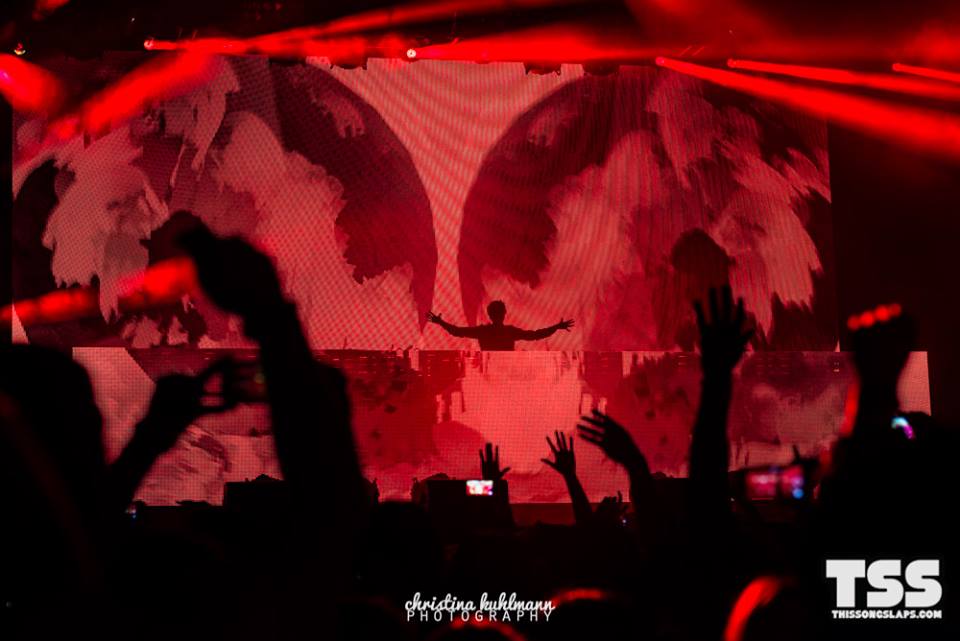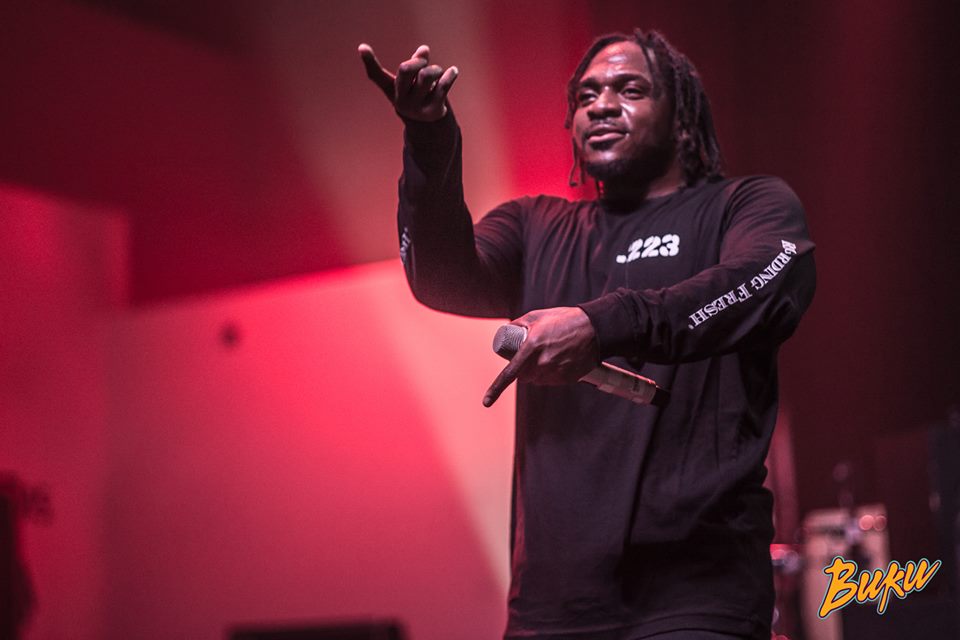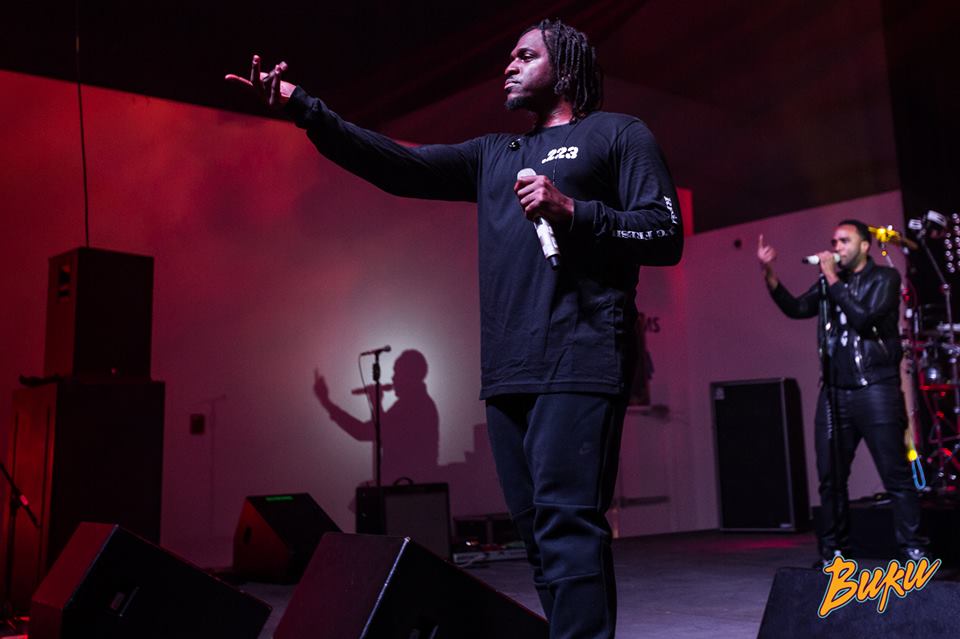 I always lose my group. It happens so often that I've come to accept its inevitability at venues and Festivals with more than one stage. Somewhere between the last 15 minutes of Zedd and the first 10 minutes of Pusha, I managed to separate myself from the rest of my BUKREWE. I found two of them in the Ballroom crowd watching King Push spit some fire bars from his new album My Name Is My Name, but quickly lost them again when I tried to get closer to the stage. I stayed until the end of his set and was rewarded with a secret show featuring Pusha and The Gaslamp Killer. GLK was, hands down, the MVP of BUKU. He threw down at least three different Hip-Hop inspired DJ sets throughout the weekend, two of which I was there to see.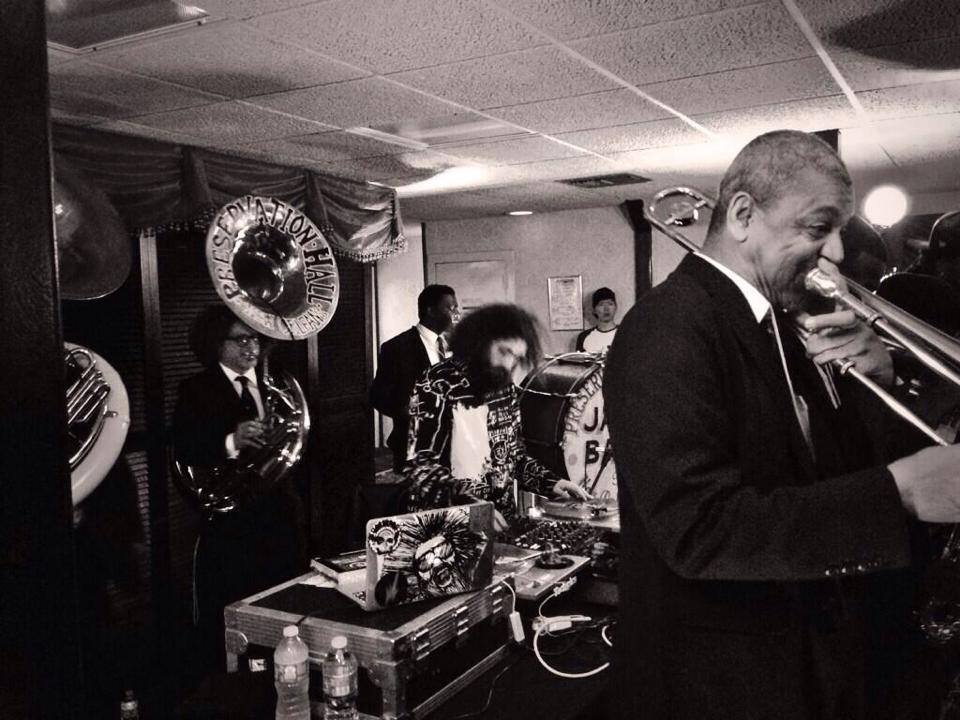 After Pusha's set, there was a little down time. Ellie Goulding was playing at the Main Stage and I needed a minute to compose myself. I sat down at the BUKU hammock, had some water, made some new friends and listened to Ellie grace New Orleans with her angelic vocals. My phone was dead. I hydrated some more, decided to stop actively looking for my friends and just let the vibes and the music guide me the rest of the night.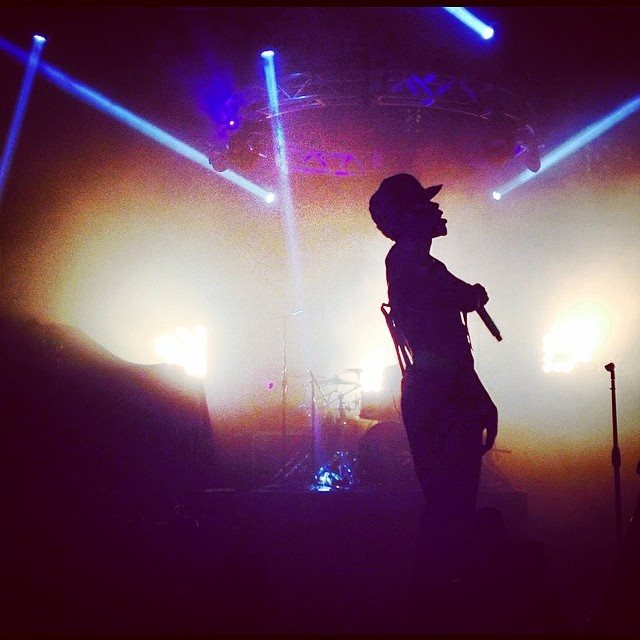 Chance The Rapper is one of the nicest players in the game right now and I walked into the Ballroom just as he took the stage. I consider Acid Rap one of the best albums of the last few years and I wanted to see what one of his Social Experiment shows were all about. Chance brought out a killer live band for the performance and they rocked out! They performed tracks off Acid Rap that I knew all the words to, like Favorite Song, but there was such a deep chemistry between the band and Chance that I found myself actually forgetting the lyrics. The feels were real. The live instruments made everything sound so incredibly epic. S*** was crazy. Chance and the band were blowing my mind and melting my face. It was one of the best live acts I've ever seen. After he was done, I ran over to the Float Den to catch the last 15 minutes of Kaskade.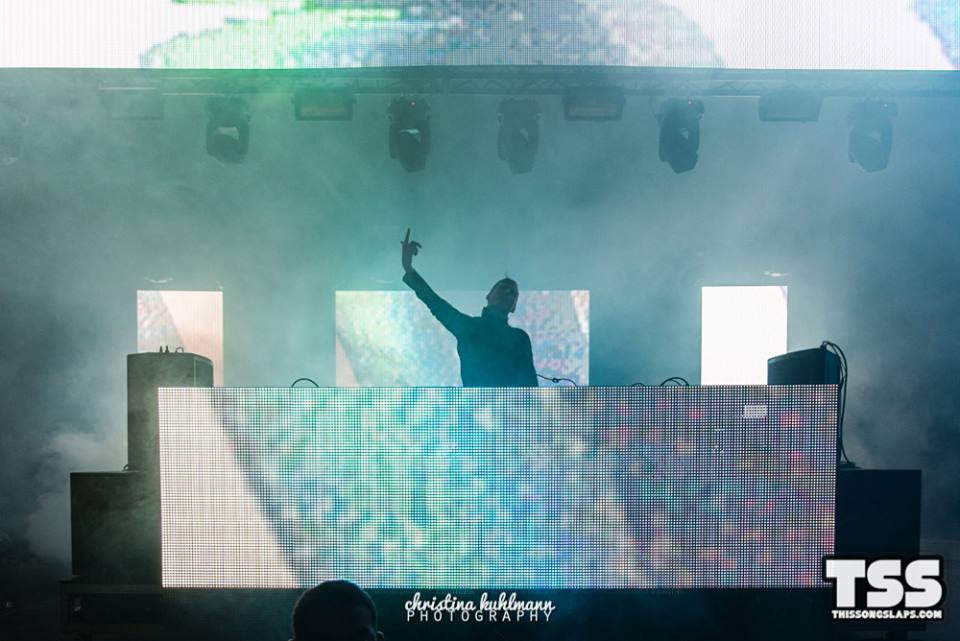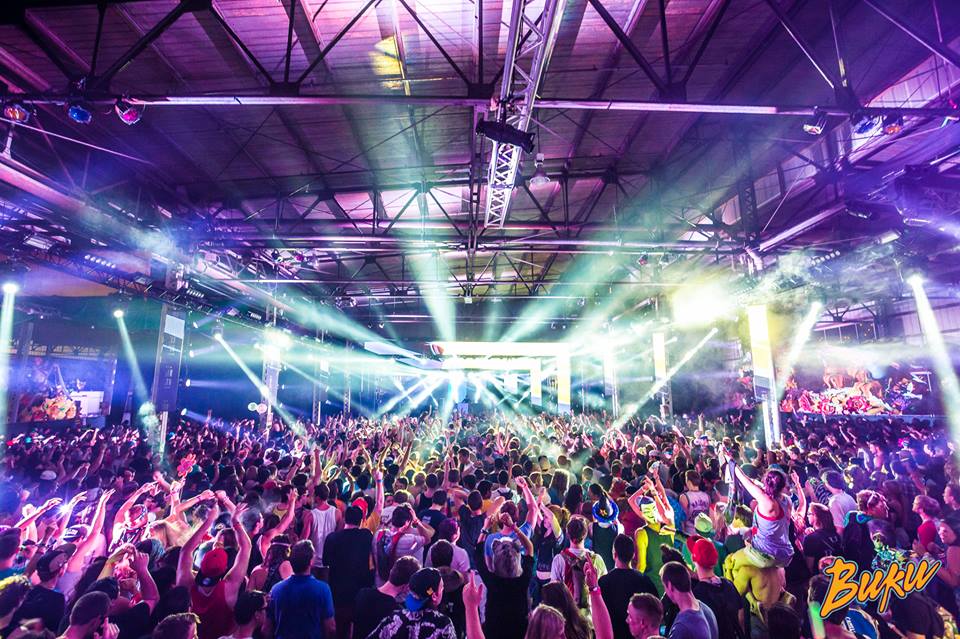 I hustled over to the Float Den and ran up deep in the crowd a few minutes before Kaskade dropped Atmosphere and ended his set with an extravagant confetti explosion. I was so hype that I put two short girls on my shoulders so they could get a better view. I pushed my limits during the last leg of that set… After it was over, I sat down outside and waited for Zeds Dead to finish off the night. The duo threw down a real dirty set complete with grimy dubstep and lots of lights. I was dead by the time they were wrapping up. As I started to follow the crowd out of the den, I came across my old friends enjoying the show from the back of the crowd! It's funny how things work out like that.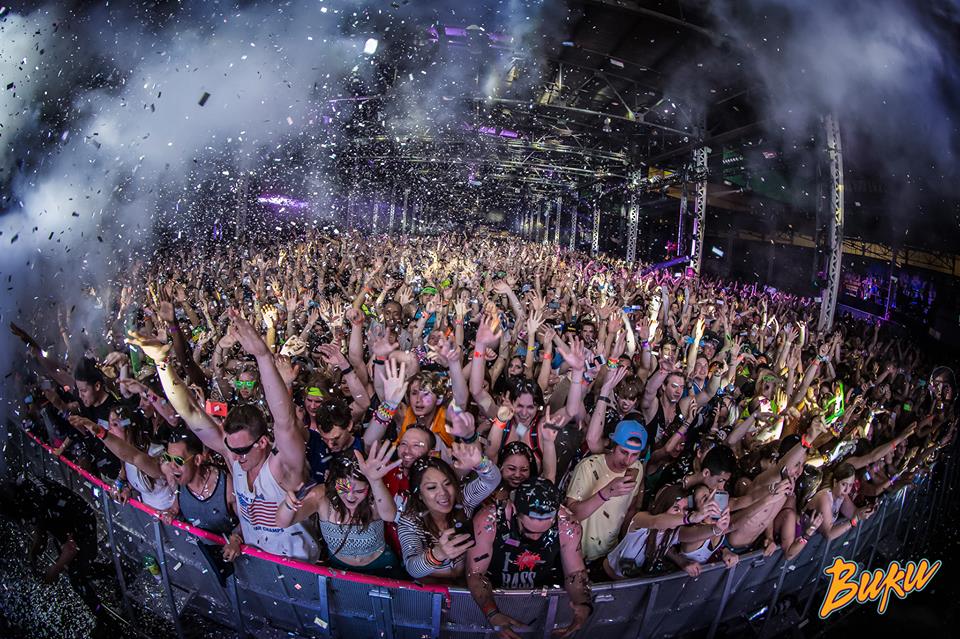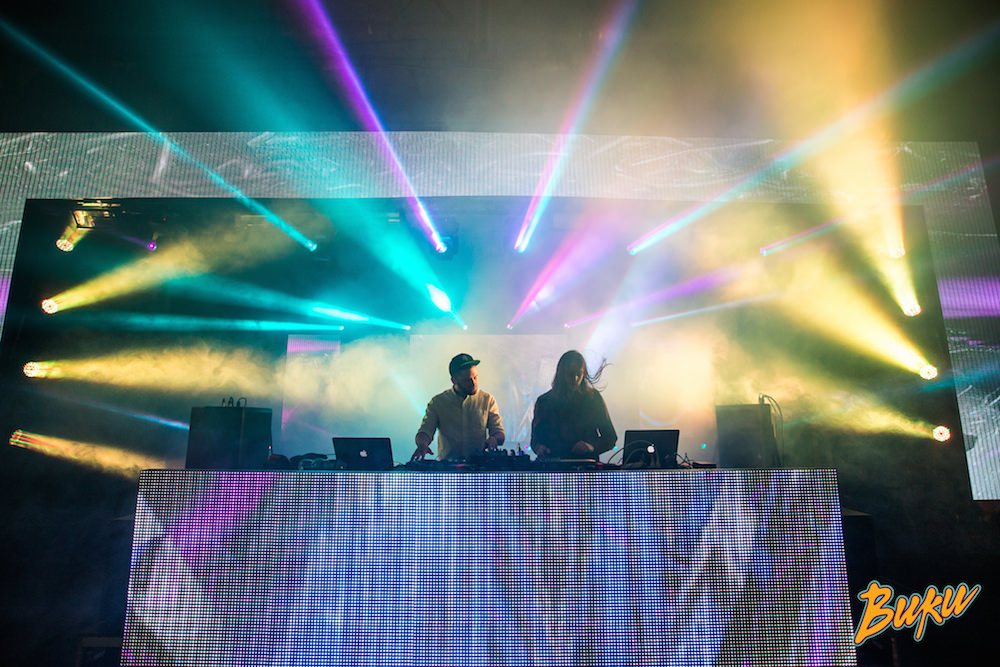 Once it was all over, we made the trek back to the hotel where my friends were staying. It was impossible for me to get the smile off my face during the entire walk back. I was reliving all the highlights from the day in my head and wondering out loud how the next day could possibly get any better. When we got back we were all tired and filthy. We attempted to have have an after party in our room, but Day One took it out of us. The turn up was strong on Day 1.
SATURDAY: March 22nd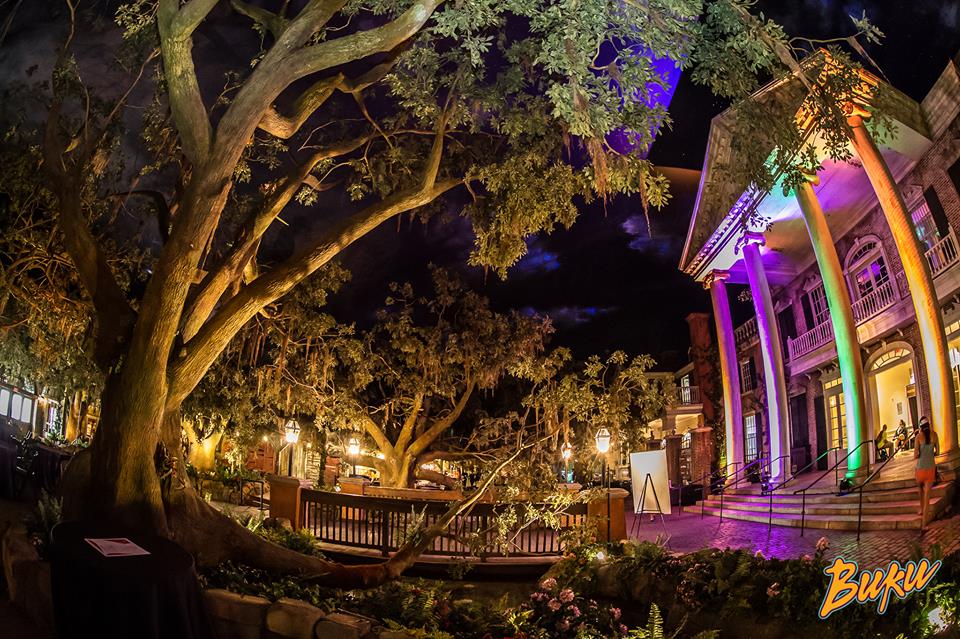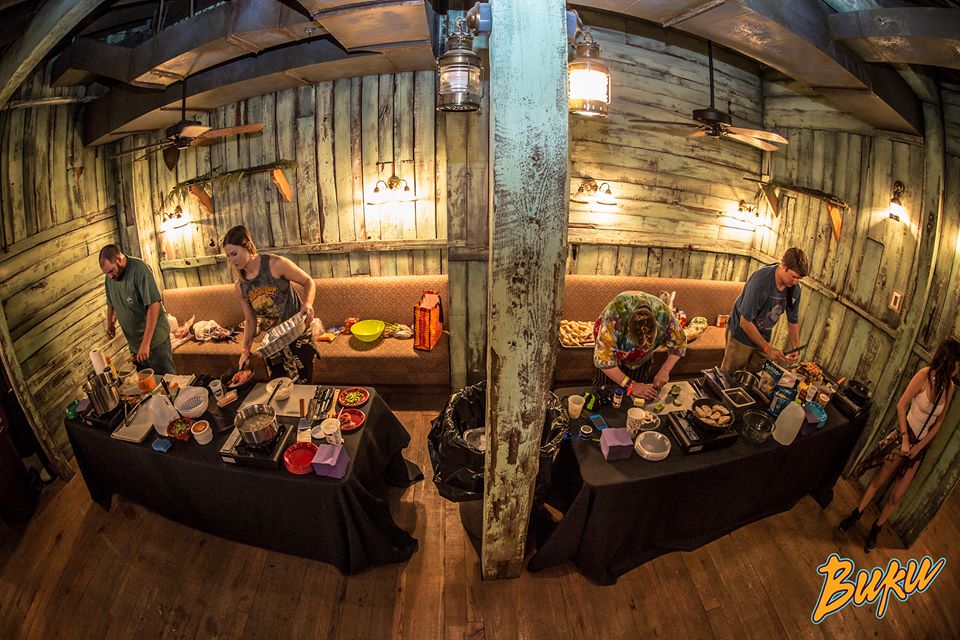 Day 2 went by really fast. My friends and I couldn't resist creeping through the French Quarter, day drinking and getting lunch at one of the many restaurants downtown. After the meal, I had them drop me off back at BUKU for me to get a jump start on the afternoon and take advantage of the Hospitality Happy Hour and the BUKOOKOFF in the Grand Oaks Mansion. I'm not sure what dish won, or the right name of everything they cooked up, but I can tell you that it was all fire! With two drinks in my hand, I headed to the Back Alley to catch a super dope set from Shanook. He brought out this real fine underground lady rapper by the name of Boyfriend. I stayed to watch them perform, but I was quickly off to see the last half of Clockwork's set.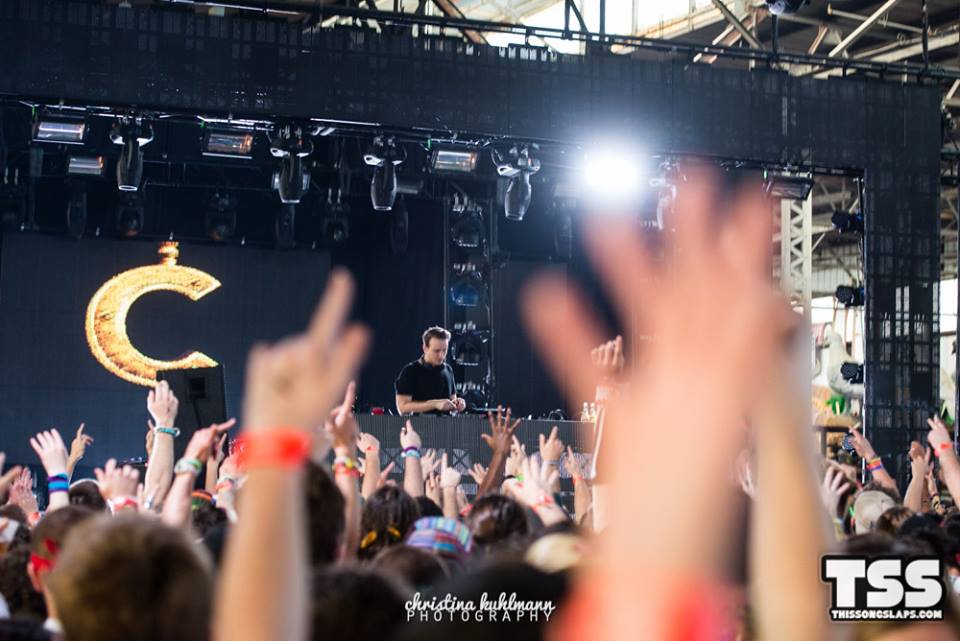 Clockwork did his thing and put on really good show. After I was done watching him, I went to check out Chromeo. I watched from the back as the duo killed the Power Plant stage, but I couldn't stay long because Griz and Cashmere Cat were about to start playing on their respective stages and I wanted to catch some of their sets. Griz really brought the funk to the Float Den. He brought out his Saxophone and got real jazzy with it. Cashmere Cat started spinning mellow vibes in the Back Alley. It gave me a chance to kick back, relax, and get my mind right before I went back to the Float Den to get grimy with Baauer and RL Grime.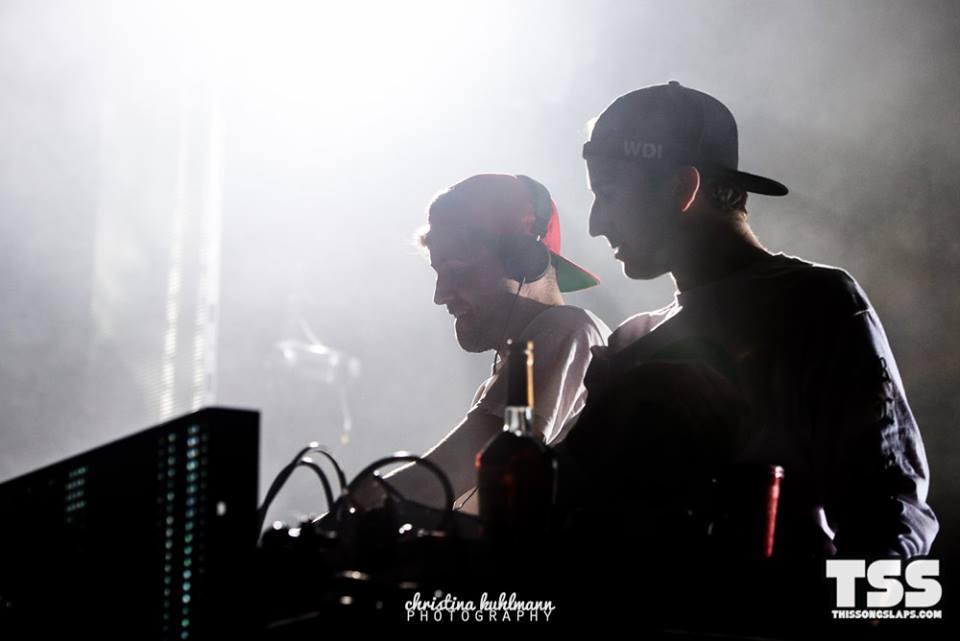 Baauer and RL Grime B2B was so intense. It was filthy dubstep and sick rap all meshed together to melt faces and break backs. The crowd was going off the walls in the den. Being involved in that set for an hour plus drained me psychically. By the time it was over, the only thing I was thinking about was getting water and changing my shirt. I copped some swag from one of the Merch stands, filled up on some free water, and went to satisfy my inner gangster with ScHoolboy Q in the Ballroom.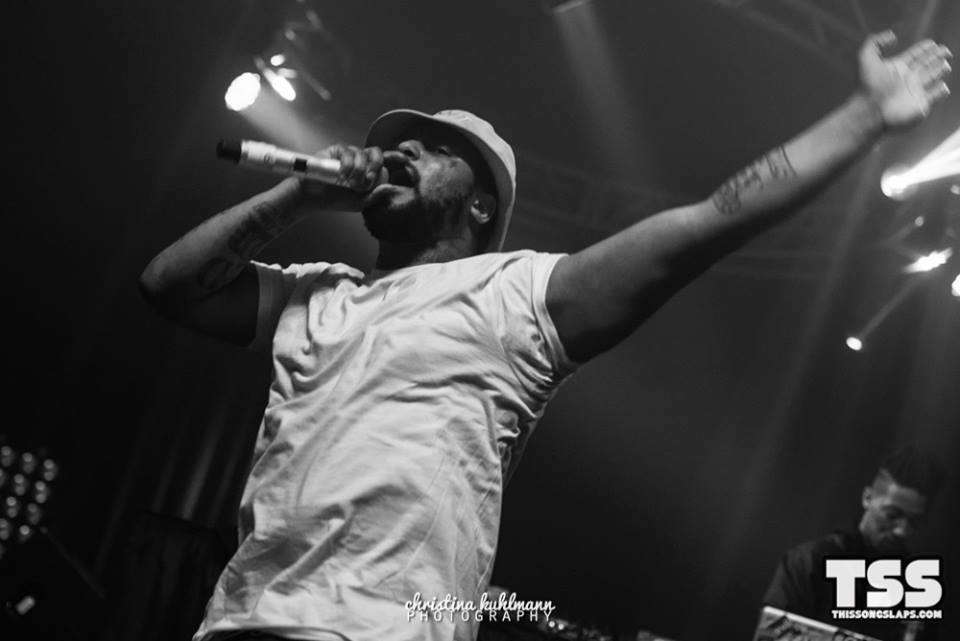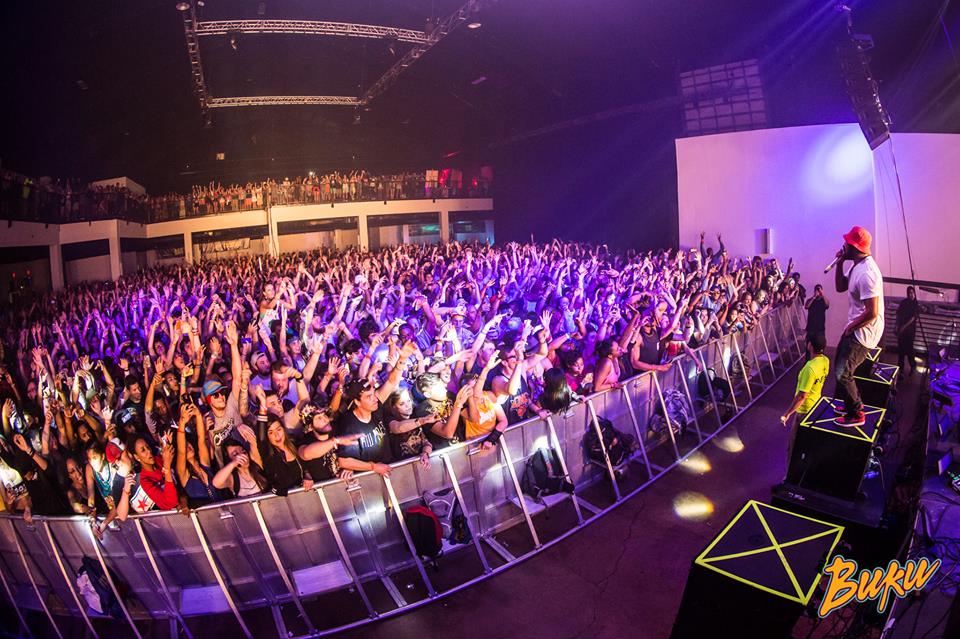 It was really hard for me to turn up for ScHoolboy Q because my ears were still bleeding from the aftermath of the sick Baauer B2B RL Grime set, but I gave it my best. The crowd got really smokey when Q hit the stage and opened with the first track off his new album OXYMORON. Q killed it live. He used show instrumentals and crowd interaction to put on a seriously dope performance. I summoned the rest of my energy and took myself back over to the Float Den to peep out my first Odd Future show.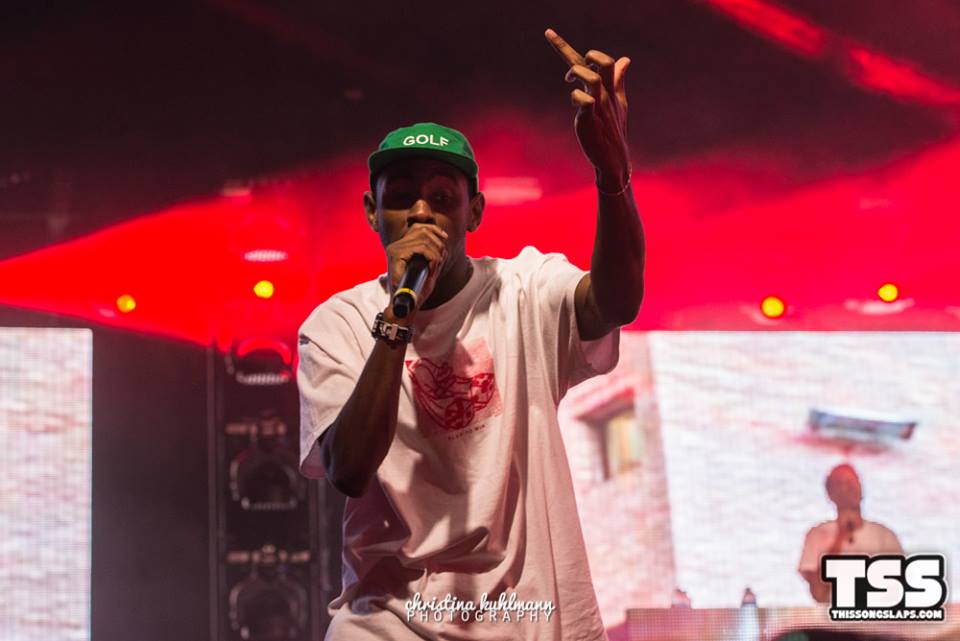 Tyler The Creator WENT IN on that stage. He kicked out all the photographers after about ten minutes and told everyone in the crowd to fuck off. They all responded with a sea of middle fingers and shouts of "F*** YOU, TYLER!" He killed it, though. His stage presence is commanding. You're not going to not watch Tyler. He doesn't give a f***. There was a point in the performance where Tyler jedi mind tricked everyone in the crowd to shout "JASON DERULO!!!" at the top of their lungs. My side of the crowd won. It was like half stand-up half rap show and NOLA was digging it. I was beyond tired after Tyler's set, but there was still one more artist I knew I had to see before I left BUKU and he goes by the name of Danny Brown.
I kind of wish that Danny would have performed earlier because I was dead tired by the time he started his set. I had to lean back on the walls of the sound booth for a minute. Danny came out fresh, though. He played a lot of cuts off his latest album OLD and it was dirty. Danny isn't shy with his lyrics and he sure as hell wasn't shy with the crowd. I mean, this is the guy that got domed up on stage once, so it wasn't a shock when he asked the audience where the molly was.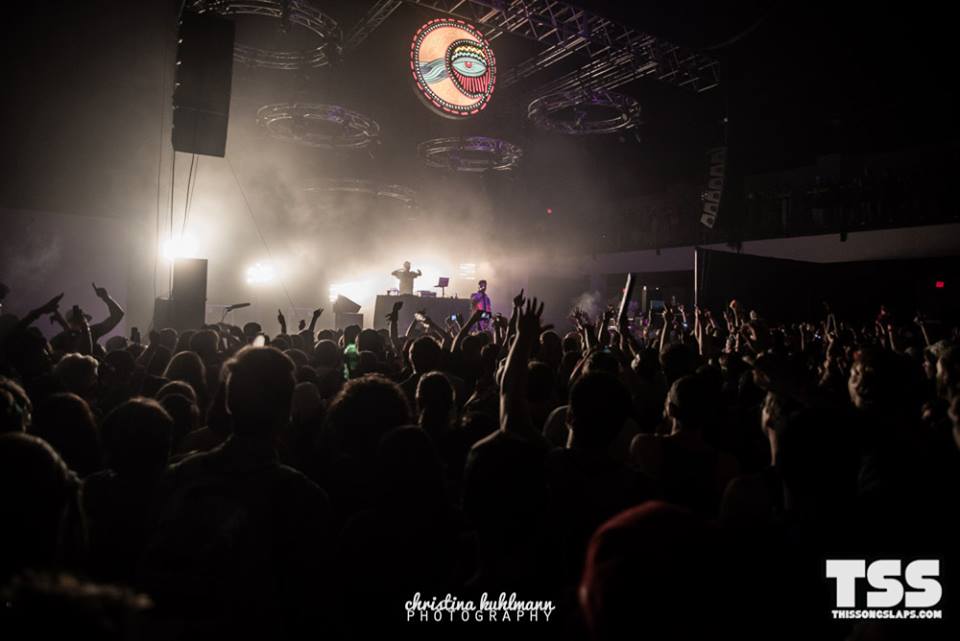 As much as I wanted to turn up with Danny and the rest of the crowd, I knew I couldn't. I was fatigued to the max and had the worst case of cotton mouth. My voice was gone, I had a terrible migraine, and my whole body ached. I went too hard the first day and pushed the boundaries of my body to Super Saiyan Festival Rager status. I mean, it was my BIRTHDAY and I had even talked my way onto the guest list for the Trippy Turtle, Zeds Dead BUKU LATE after party at the Howlin' Wolf… I don't know who the special guests turned out to be, but I bet one of them was Danny Brown.
Before I left, I had to buy another shirt. I don't think I've appropriately detailed exactly how tight all of the gear and swag on site for sale was… The clothes were mad cool! There were so many different stands with so many different designs and articles of clothing. From hoodies to snap backs to jerseys, there was something perfect for everyone. The next time you find yourself at BUKU, make sure to buy yourself some gear because they sell out quick…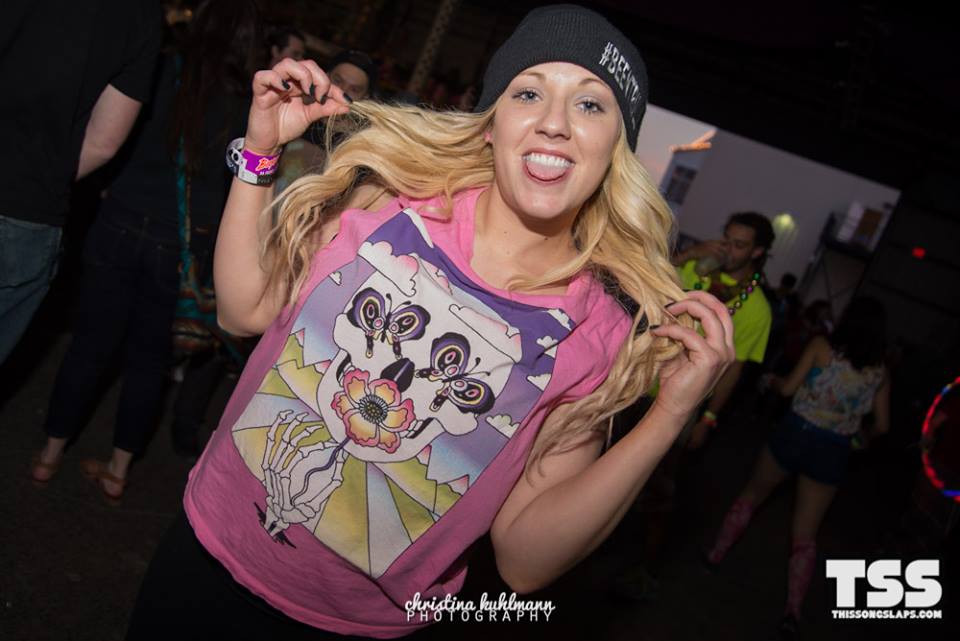 BUKU got me. I was done. I'll try and come back next year and do it better, though that'll be a tough one, considering it was one of the best times I've had in my entire life. The BUKU Music + Art Project is a one-of-a-kind experience that I urge all adventurous music and life lovers to add to your bucket lists! BUKU 2014 had an incredibly stacked lineup, so I can't wait to see what the people in charge have in store for New Orleans next year. Until then, thanks for the memories, BUKU, and know you'll always have a special place in my heart! If you want to relive the weekend, then make sure to check out the BUKU website for more pictures and videos!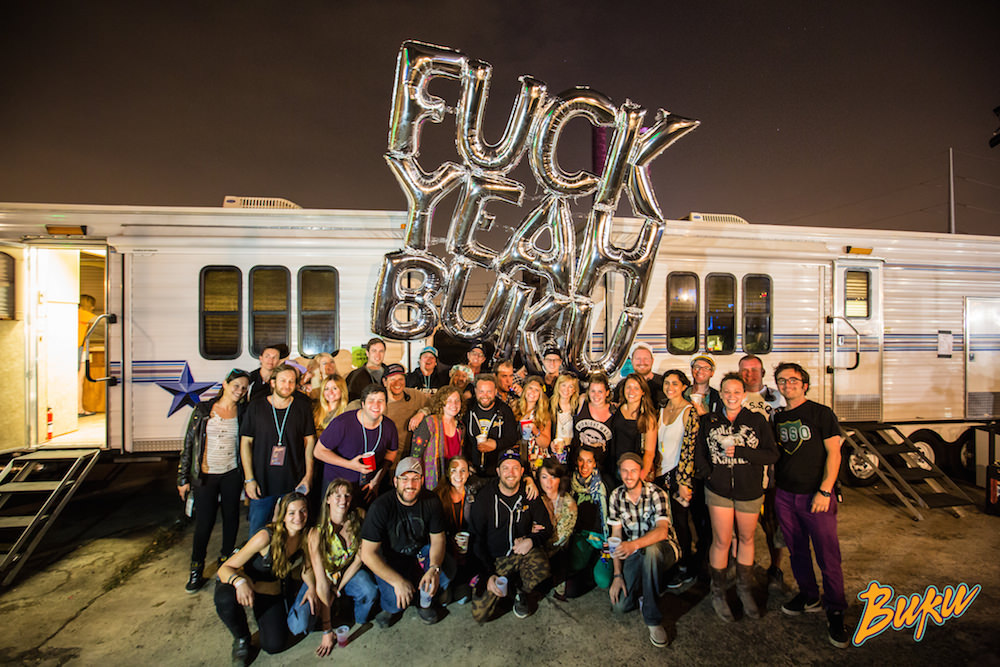 "Follow" The BUKU Music & Art Project: | Facebook | Twitter | Youtube | Instagram
Comments
comments