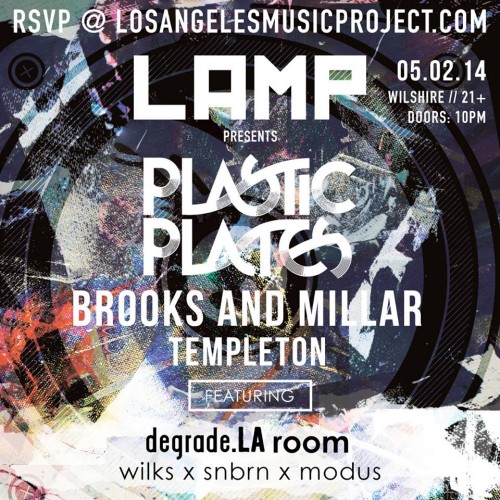 We don't frequently post event previews, but this show is being put on by a collective that I love and am very passionate about. degrade.la is a Los Angeles-based music collective and listening website (degrade.la) that screams innovation, and they've teamed up with LAMP to compile an incredible lineup for this upcoming Friday (5/2) at the Wilshire in Santa Monica.
The stellar roster includes some of the best deep/tech house cats in the game. degrade.la's own Wilks, SNBRN, and Modus will be dominating their own room at the venue, while the sublime grooves of Templeton, Brooks and Millar, and the supremely talented Plastic Plates will have reign over the main room.
You can RSVP for the event here, and trust me when I say that this is an event that you absolutely should not miss. Check out a a few tracks from this awesome lineup below, and make sure you keep your eye on the imminent rise of LAMP and the degrade.la collective!
Comments
comments