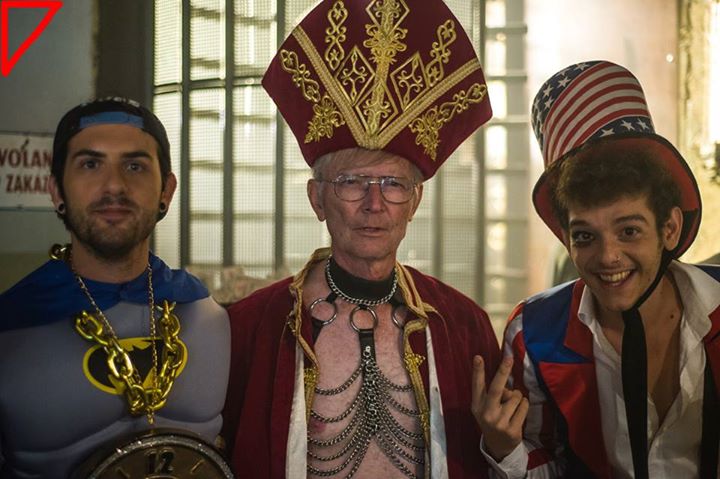 Borgore, (Mr. Unicorn Zombie) has teamed up with Israeli rapper Shaygray, for his debut single. "Illuminati" is the first single off Shaygray's forthcoming EP, "Hipster Hype".
In search for a "New World Order", or maybe something a little more hipster? "A snap chat"! Shaygray and Borgore's genius lyrics play on the fears of the modern conspiracy theorists. Referencing claims of Barack Obama and other high powered members of society, as being members of the infamous ILLUMINATI. All they want is a snap chat from the Illuminati. Never mind the "diamonds on their chains, the Lamborghini and the Bugatti".
Conspirative lyrics aside, the production on this is top notch. Combining 808 drums, an enormous sub drop and copious amounts of hi-hats turn this simple track into jaw-dropping trap hit.
The music video is crazy good too. Depicting "Earth is an insane asylum, to which the other planets deport their lunatics". It features everything from; girls in "glory suits", to a transvestite Joseph Stalin, to the Pope. Which I can only imagine is being schooled in the ancient teachings of sadomasochism by Rihanna.
Combining quick-witted lyrics, slick production and topping it all off with a surprisingly vivid music video can only be described as true brilliance. "Illuminati" will appeal to lovers of rap, hip-hop and of course EDM. It will bring out "the power player in all of us". Grab a copy NOW!
P.S. Shaygray, I think you might be waiting some time for that snap chat. I'm sure Karl abolished all of the Illuminati in the 1700's.
OUT NOW ON DIM MAK RECORDS: Shaygray & Borgore – Illuminati | iTunes | Beatport

Follow Shaygray: | Facebook | Twitter | Soundcloud
Follow Borgore: | Facebook | Twitter | Soundcloud
Comments
comments