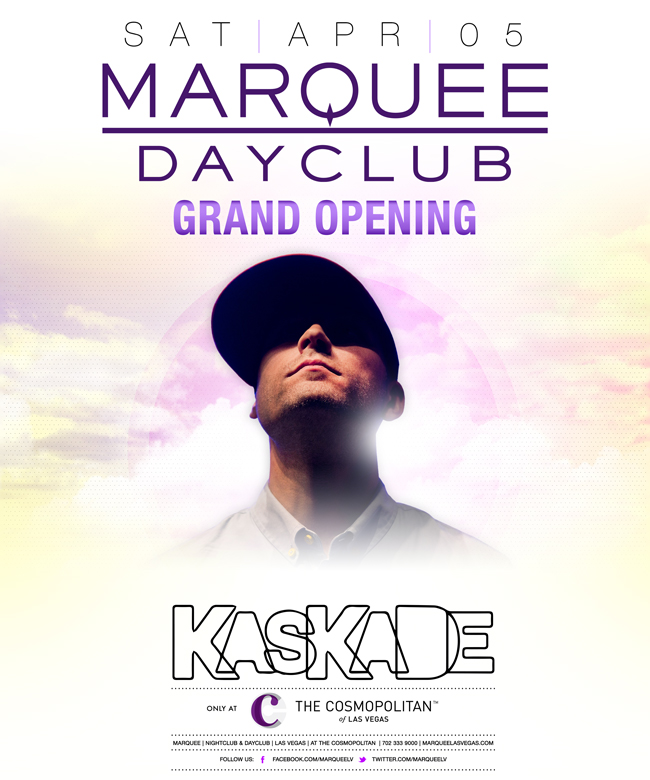 Marquee at the Cosmopolitan Las Vegas is best known for being one of the first clubs to bring electronic acts into the (now) North American mecca of dance music.
Celebrate with thousands of other part goers as the grand opening of the dayclub features the one and only, Kaskade.
As part of the celebration of Marquee, we've compiled a simple 5 step list as to why YOU should be attending one of the Las Vegas prestigious dance clubs.
1. THE MUSIC (listen to what i'm talking about in Kaskade's "Summer Lovin" set below)
2. THE VENUE (it's like being a kid again except you're in a bigger tub with better music)
3. BEAUTIFUL PEOPLE (yes, including you + hot girls have hot friends so they'll be plenty to go around)
4. THE VIBE (you'll be surrounded with the best DJs and music lovers Las Vegas has to offer)
5. YOU (because you're in Las Vegas and there's no escaping fun)
Kaskade – Dayclub Grand Opening Pre-Sale, April 5 | Tickets |
Kaskade – Summer Lovin' (Live At Marquee Las Vegas) | Download |
"Follow" Kaskade: | Facebook | Twitter | SoundCloud
Comments
comments