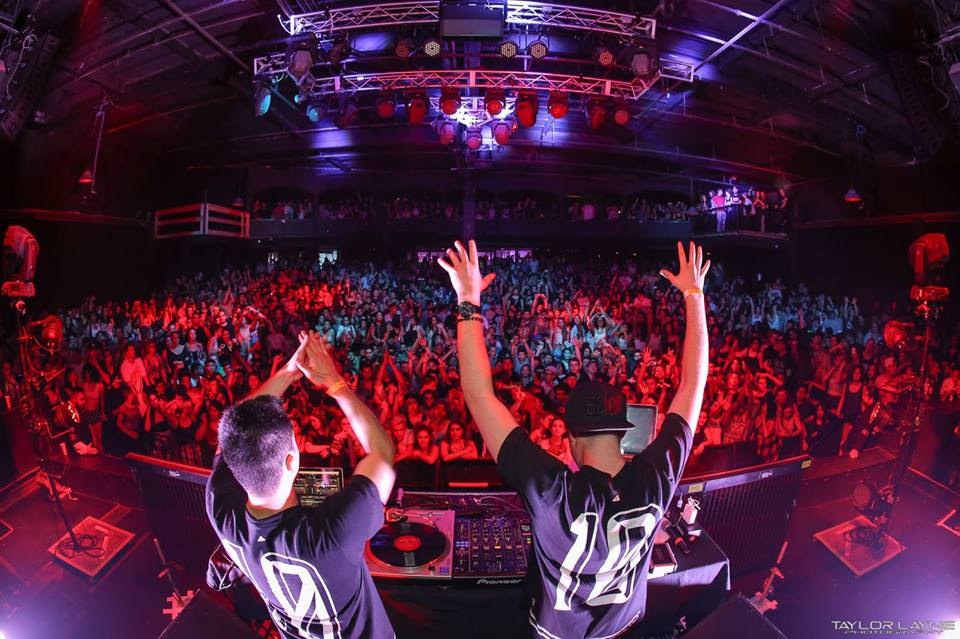 If you haven't heard of these kids from LA that go by the name of Slander, then you're about to get familiar. These are some of the hardest working musicians out there and they are about to revolutionize music in a week. TSS got a chance to do an email interview with them and get some insight for who they are and whats about to go down. Check out what they had to say below and one of the best tunes.
1. So some of our fans might not know you guys, would you mind giving us a brief introduction?
We are two normal dudes from LA who love music. We met in college at UC Irvine and have been djing together since 2010.
2. Where does your musical background stem from? In other words what got you into music?
We both have very strong musical backgrounds. Derek is trained in vocals and piano. What got us into edm though was experiencing the music live during our time in college.
3. What's it like being in LA fighting for recognition with all the other great artists out there?
LA is the best place in the world to be an musician. Even though there is supposed "competition" in the music world at the end of the day you really aren't competing with anyone but yourself. Also if you can make it in LA you basically have shown you can stand out from the crowd, and in music what makes you different is what makes you shine. All and all living in LA give us huge musical motivation.
4. What track was most fun for you guys to work on?
Every track we make is another fun adventure. From festival records to heavy trap each track has its own enjoyable moments during the creation process. There is something about heaven trap though.. when we made the last heaven trap edit it felt like every click was meant to happen.. it was a very humbling feeling.
5. Got any dream collaborations?
TNGHT
6. What's your guilty pleasure music genre? What do you like listening to outside of Dance Music?
Futuristic deep house (Tchami/Oliver Heldens). Outside of dance music we really like Rebelution.. their vibes are insane! Also can't forget about hip-hop.. we are suckers for rap.
7. Where do you see your careers in 5 years?
Playing EDC hopefully lol
8. Do you prefer big festival crowds or small club crowds?
Both provide uniquely different energy and vibes. Playing big festival crowds definitely gives you an adrenaline rush like nothing else, but playing to a couple hundred people allows you to make deep personal connections with your audience.
9. If you had to describe what's coming on March 31st in two words, what would it be?
THE DARKSIDE
Get ready, March 31st is next Monday!
Showtek – We Like To Party (Slander & NGHTMRE Festival Trap Edit) | Download |
"Follow" Slander: | Facebook | Twitter | Soundcloud |
Comments
comments