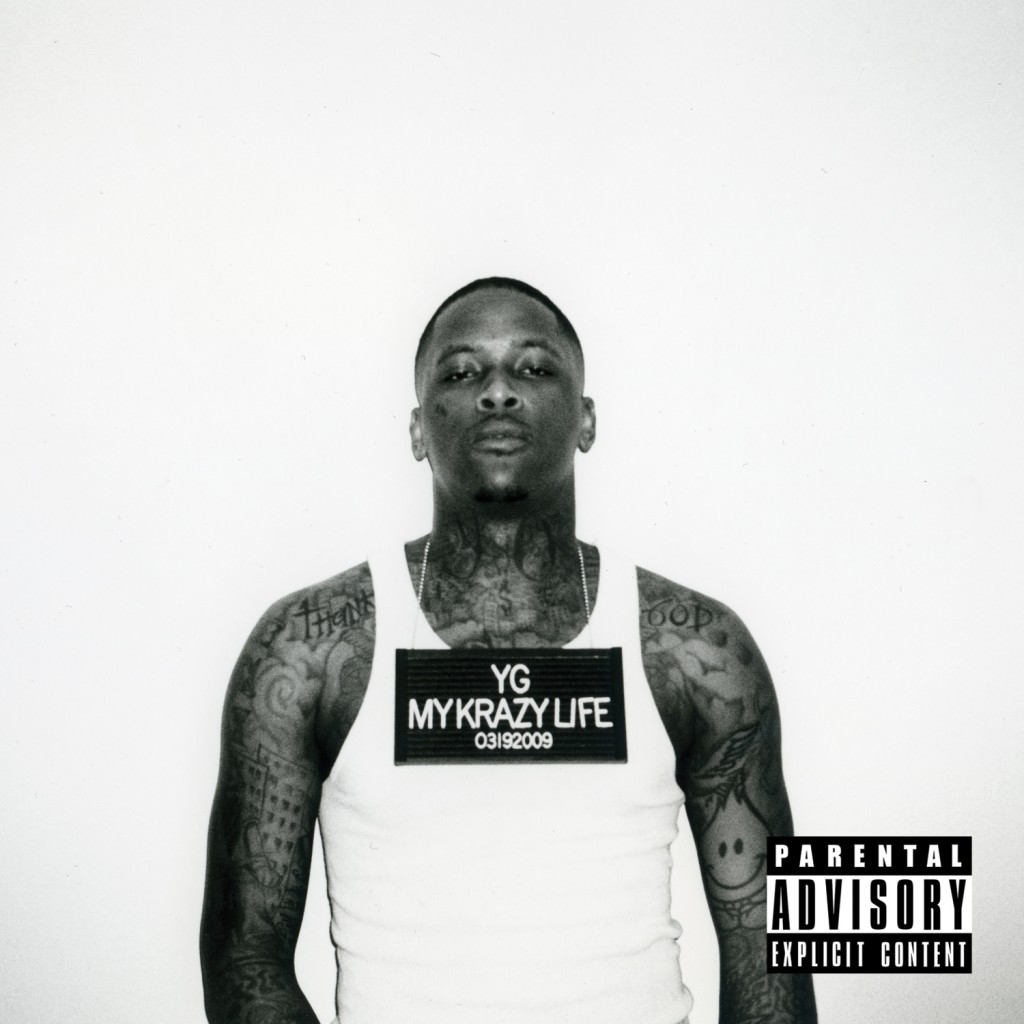 Compton rapper, YG, has finally released his long awaited album "My Krazy Life".
As Kid Ink said in his "Show Me" remix "Uh, on the real know, westcoast back like '94", best know, YG400, has been reppin' L.A. to the fullest since day 1 and the state of hip-hop on the westcoast is as healthy as '94.
As someone who was born and raised in L.A., it's definitely a site to see how interactive hoods are (L.A. gang population in general) when it comes to YG's music. Just as back then with Snoop Doggy Dogg and Dr. Dre's music, YG and DJ Mustard have taken the new generation roles of that.
YG, a pretty much typical gangster rap story to his background (caught a case, went to jail with a reduced sentence from 3 years to 6 months, got out, and signed with Def Jam Records 3 months later).
Now, the re-claimed 23 year old prince of L.A. is living his life and still bangin'. Whether he's doing donuts on Figueroa Blvd during traffic, betting stacks with DJ Mustard while playing bowling, holding street turnups in the hoods, reading Dr. Seuss to children, or sporting double drum mag AR and handguns in California's most dangerous city, Oakland. YG, without a doubt his putting on the L.A. gangster rapper lifestyle for the world to see and have fun with.
After the 2009 hit "Toot It & Boot It", a few mixtapes (honestly, some of the most ratchet i've ever heard), YG, cameback with brute force with the national hit with Drake in "Who Do You Love", "My Nigga, My Nigga" (with remixes features from Meek Mill, Lil Wayne, Nicki Minaj, and Rich Homie Quan), "Left, Right", and forever imprinted into the GTA 5 OST with "I'm A Real 1". But, of course, with DJ Mustard on all those beats – it's safe to say, this is only the new beginning with an end we don't want.
Be part of the hottest movement right now that gets it poppin', and learn about YG's story in "My Krazy Life" out now.
YG – My Krazy Life (Deluxe Edition)| iTunes |
"Follow" YG: | Facebook | Twitter | SoundCloud
Comments
comments