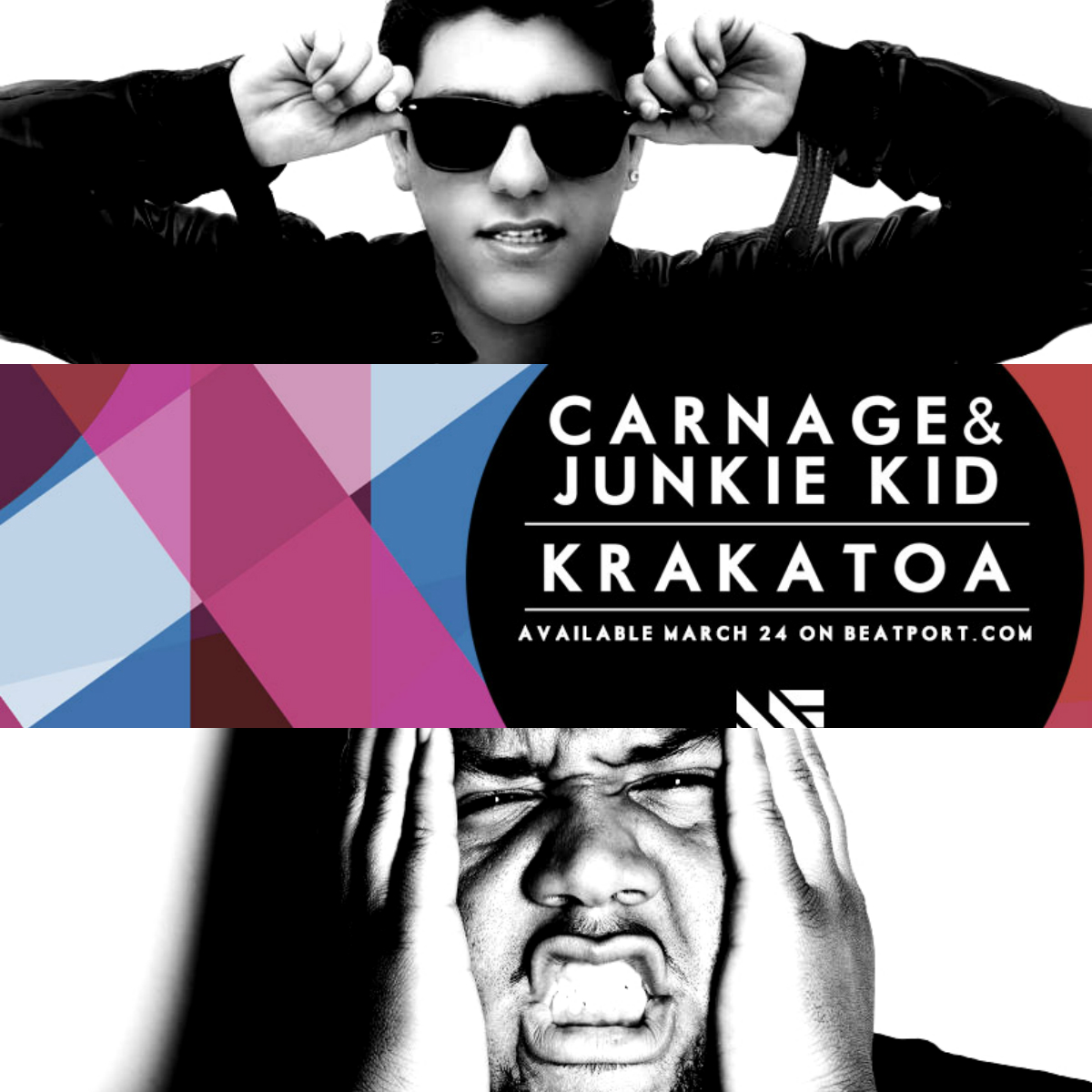 A State of Carnage is still in full effect as Musical Freedom uploads a teaser video of Carnage and Junkie Kid's collaboration "Krakatoa".
It's a known fact that avid Chipotle Gang members and dance music enthusiasts know who this young-gun, Junkie Kid, is. Whether it was at the unforgettable Carnage performance at EDC Las Vegas 2013 in which Junkie Kid's notorious hard house track "Claps Up" was played (and of course, wrecked absolute havoc), or at Escape From Wonderland 2013 where Carnage opened up with Breaux's wildly energetic trap remix of the same very song.
"Krakatoa", has been played exclusively through Carnage's live-sets for the past months, and i'll be the first to tell you that everyone will be jumping and acting absolutely deviant to this track as Carnage and Junkie Kid take hardstyle screeches and de-tuned big room kicks to the next level. Don't believe me? Check out the teaser video yourself and tell me other-wise. "Krakatoa" is will be available March 24th via Musical Freedom. (for the lulz).
Carnage & Junkie Kid – Krakatoa | Preview |
"Follow" Carnage: | Facebook | Twitter | Soundcloud |
Comments
comments