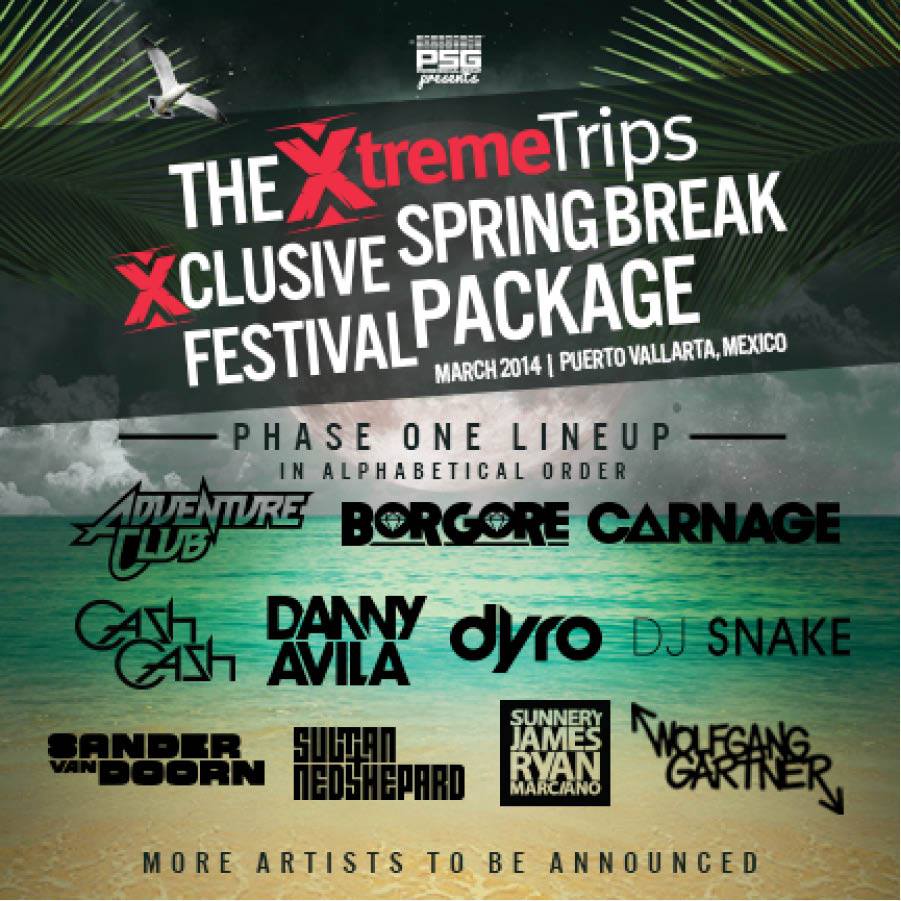 As part of an 8 segment documentary of the established mid-west event promotional company, Prime Social Group, Electro Beach has built a reputation of hosting every college students' dream spring break.
I mean, if you were to tell me that my spring break could consist of going outside the country to Puerto Vallarta, Mexico, filled with thousands of other spring breakers from across the country, having the luxury of 5 star hotels, villas, beaches, and to top it all off… ALL OF MY FAVORITE DJS? I'd say your out of your bloody mind, but, it's true.
2 years and still running better than ever, Prime Social Group, has been able to provide the ultimate spring break experience.
This year, from March 1st to the March 30th, you'll be able to see acts such as Calvin Harris, Fat Boy Slim, Krewella, Armin van Buuren, Axwell, Borgore, Dyro, and many many more.
For more information refer to the links and video below and prepare to back your bags because your going to Mexico for spring break.
Electro Beach 2014| Tickets & Full Info |
"Follow" Prime Social Group: | Facebook | Twitter | Instagram
Comments
comments