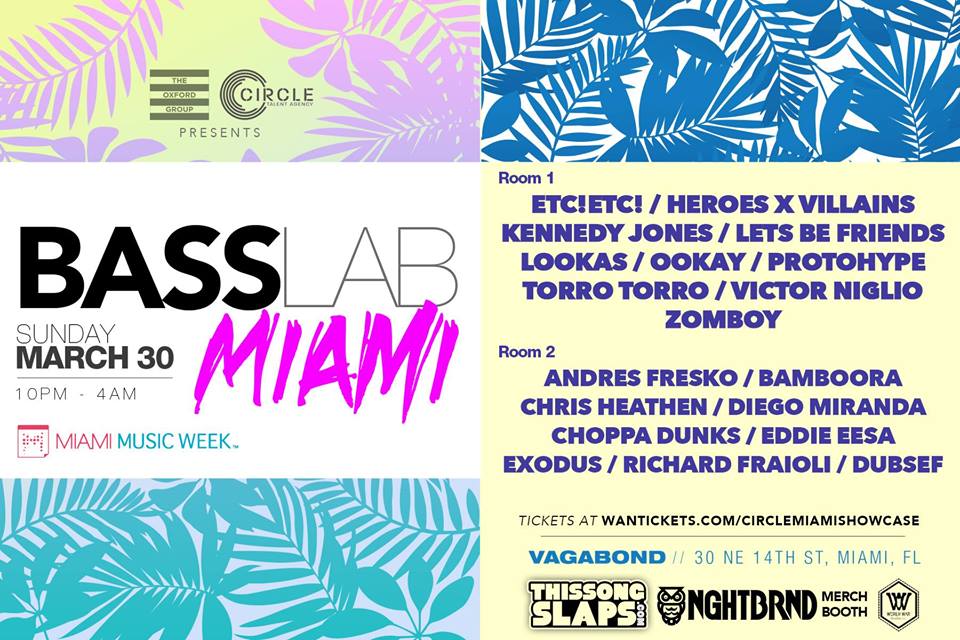 Miami Music Week in Miami is finally here and that means tons of bass music and even more events, after parties and free shit! If you're going down to Miami this year than this is one event you are not going to want to miss! Circle Talent and The Oxford Group are teaming up to bring you one of the loudest parties and artist showcases that you'll see all week. And we're giving away tickets!
BASS LAB MIAMI at The Vagabond is the place you want to be on Sunday March 30. The lineup on this ticket is absolutely outrageous! ETC(!) ETC(!), Kennedy Jones, Lets Be Friends, Ookay, Victor Niglio, Lookas, Protohype, Zomboy, TORRO TORRO and many more are going to be in the building throwing down some seriously epic bass heavy sets that are sure to have you vibing in the best way possible! Get tickets here: www.wantickets.com/basslabmiami
Oh yeah, did we mention we are giving away a HUGE prize package?!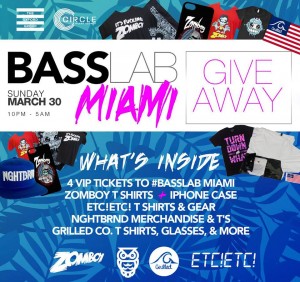 Check that out! We got a whole bunch of stuff to bring to you guys:
– 4 VIP Tickets to #BassLab Miami
– Zomboy T-shirts
– iPhone Case
– ETC!ETC! T-shirts & Gear
– NGHTBRND Merch & T's
– Grilled Co. T-shirts, glasses & more!
You know the drill, enter below! Winner gets announced this Friday!
Comments
comments