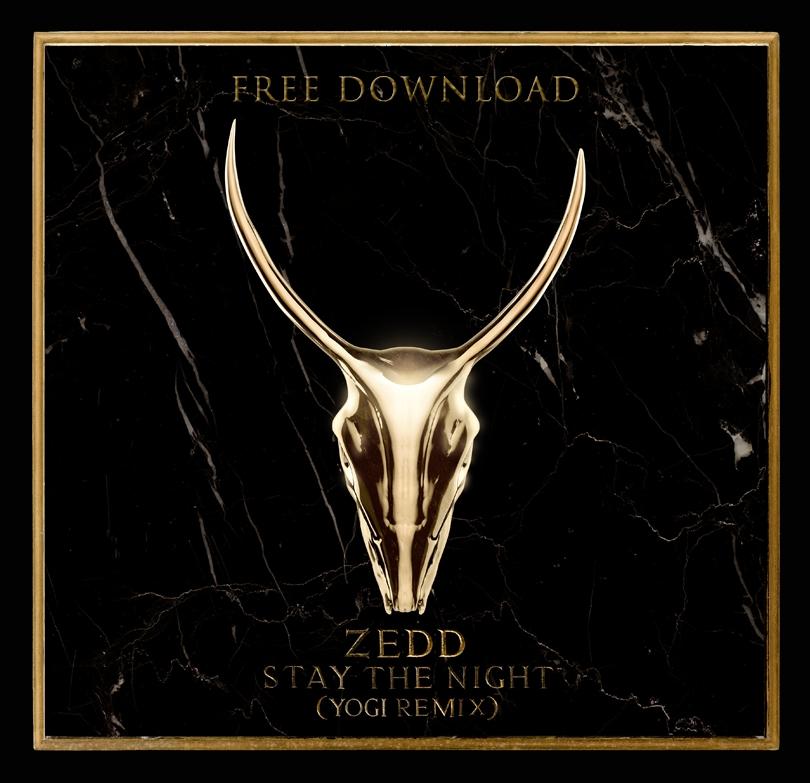 The London based hip-hop-electronic collaborative act, YOGI, was kind enough to take some time and answer a few questions of ours as well as throw in their remix of Zedd's "Stay The Night" for free. To follow up this remix and their single "Christian Bale" released through Skrillex's label OWSLA, YOGI, is expected to follow up shortly with a full EP this 2014 with features of hip-hop's tops artists. Check out what they had to say til then.
Give a brief introduction of yourselves.
There's 3 of us involved in YOGI, we've been making music together for the past few years. The project was created to put out music with no limitations, just making shit that feels dope to us.
What's a typical day like?
Hit the studio and stay there as long as it takes! We usually bounce ideas between us. Some days we come together in one studio, other times we'll work separately. Depends what we're working on that week.
What's the meaning behind the name?
A Yogi is a religious meditation specialist…
What's the relationship with OWSLA?
Dave Rene, our A&R at Interscope played some music to Sonny and the team, they loved it and have given us a great platform to put out the music we want. Our first EP on OWSLA is coming early this year.
Who are some of your influences that made you guys want to produce?
Very broad. Guys like Dr. Dre, Willie Hutch, Hans Zimmer, A R Rahman, Timbo, Michael Jackson, Daft Punk. Probably a shit load more too.
What inspires to create such a unique style of music?
We don't set out to make a specific style, we listen to so much different stuff, a lot of it's really obscure random shit you never heard of. We draw inspiration from that and make what feels dope at the time. But we get bored very easily so always switching it up.
How would you describe your music to someone that has never heard listened before?
With a link to our SoundCloud – https://soundcloud.com/yogitrf
What else can we expect from you guys in the future?
The EP, more shows in the US and some production for other artists.
Zedd ft. Hayley Williams – Stay The Night (YOGI Remix) | Download |
"Follow" YOGI: | Facebook | Twitter | Soundcloud |
Comments
comments