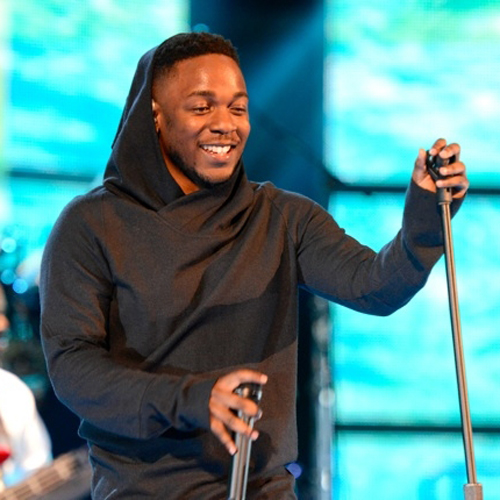 Last night I caught the slam-dunk contest at the end of the NBA All-Star night, which was cool, but I was completely blown away by Grammy nominee Kendrick Lamar's live performance following.
After Kendrick's live remix with Imagine Dragons a few weeks back, we are fully aware that this Compton emcee can put on a mind-blowing live show, and last night was no different as he performed "m.A.A.d city" and "Bitch Don't Kill My Vibe" with a live band.
The "m.A.A.d city" performance was what caught my attention as Kendrick hyped the room up with the energetic track, but proceeded to differentiate the performance as the live band switched up the beat and Kendrick switched up his tempo and flow to create a sick, genre-defying live remix.
Check out the live performance of both songs below.
Kendrick Lamar Performing Live at NBA All Star Weekend 2014:
Comments
comments