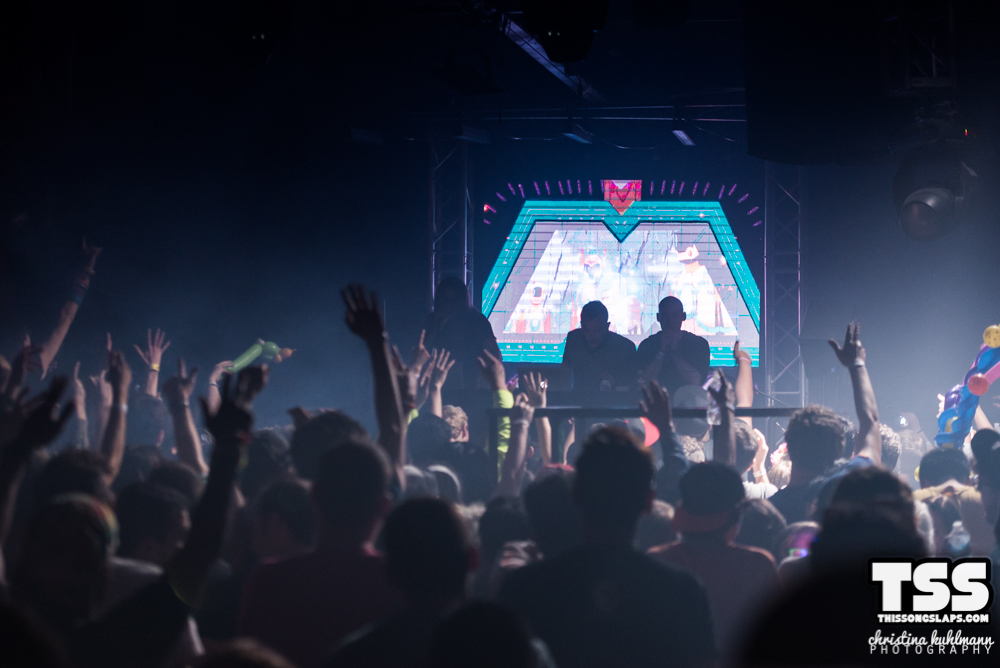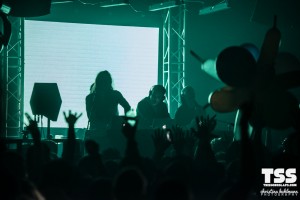 Get excited for this event review because not only is it about two amazingly talented groups performing in one of the most amazing music cities of the United States, but… IT HAS SO MANY PICTURES!
I got the amazing opportunity to walk around with my camera at Republic Live in Austin to shoot The M Machine and Botnek on the 'Metropolis Tour'. It was nothing short of a grand ol' Texas time. The entire night if we weren't nursing the Tito's bottle, we were enjoying Lone Star or Shiner. Seriously, we'd have to get some cowboy hats and a two pound steak in the venue to get anymore Texas.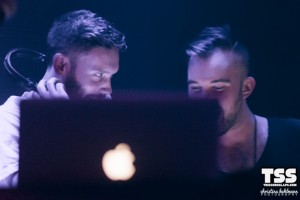 Prior to Botnek and The M Machine's performances, I got to sit and chat with all of them. If you aren't familiar with The M Machine's reputation for their fantastic on-stage LED screen entertainment, then buy yourself an airplane and show ticket to the next date on their tour and experience Doug Coenen's amazing work. I loved getting to learn more about how The M Machine engineers their shows; hearing about upcoming performances as well as artists that they're inspired by. It isn't everyday that you can fan girl out about Andrew Bayer and I definitely got that opportunity!
The two artists that played before Botnek set the atmosphere wonderfully. Rarely am I ever disappointed by the acts Real Music Events opens their shows with and it's always something I'm grateful for as an avid concert attender. The whole vibe of the venue was great. The venue was equipped with awesome lights, confetti cannons, and an spectacular LED wall.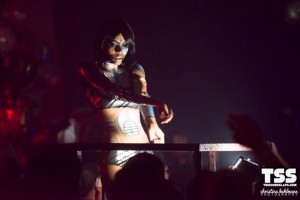 Now, Botnek was a group that I was introduced to literally hours before the show. I searched them on Spotify and listened to them the entire ride down I-35. I had no idea what to expect and was really pumped to hear what I had briefly listened to earlier.  Their performance was an awesome journey through high energy vibes. These Canadians managed to impressively play Bohemian Rhapsody. I was eagerly waiting for the transition because I had to know how they dropped it and it could not have been more perfect. The crowd ate it up and it was one of my favorite moments of the show. Even though Botnek had to perform awkwardly towards the back of the stage, they were able to connect to the crowd and it was obvious that Austin loved them.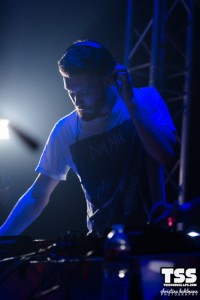 Up next was The M Machine. At the beginning of this event, I had asked about the big 'M' they (what I thought) normally had. They one-upped the 'M' and had amazing graphics (powered by Doug) through their entire performance. Don't get me wrong, I was heart broken to hear the 'M' wasn't going to be their but the LED wall graphics filled the void the absent 'M' had left in my heart.
The music selection was awesome. Normally while I'm photographing, I have a hard time remembering what I was listening to, but this show was so different and let me tell you why. The visuals and the music were paired so well together that it didn't make sense to experience one without the other. This is why The M Machine continues to be one of the most impressive acts I have ever seen and heard. The M Machine is one of my our favorites and their albums are ones I constantly have on repeat for days. Getting to hear revamped versions of some of my favorite tracks of theirs was like getting to hear them for the first time again.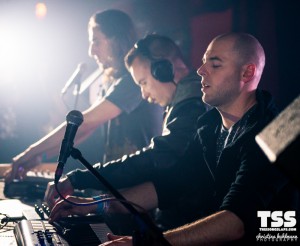 So Botnek had Queen and The M Machine had Bruno Mars. The 'Locked Out of Heaven' remix was so sick and after the show I kept overhearing versions of 'but that Bruno Mars remix, though'. Another thing people were chatting about was the fact The M Machine actually SANG. I remember my first TMM show where I had an existential crisis when I found out Swardy is the vocalist in several tracks where the range is so incredibly high and it was done so flawlessly and effortlessly.  I loved getting to see so many people impressed and absolutely glad they went to this show. And I can't forget to mention Eric's majestic mustache. My photos don't do it justice.
After an encore of two songs, The M Machine and Botnek came up to the front and there wasn't a single fan that was there that didn't get to have at least a hand shake from one of the artists. These guys are great examples of how I feel artists should treat their fans and I'm so thankful that I was able to witness it!
Overall, the show was entertaining, the venue was great, the performers were phenomenal on top of being really cool and extremely approachable. All the photos you see here are taken by yours truly and you can see more on our facebook page! Thank you to everyone that pulled me aside to ask if I was the TSS photographer!! Make sure you tag yourself in your photos!!
The M Machine just started this tour so go like their facebook page to see if they'll be swinging by your city. Get your tickets quick!!
Click a Thumbnail Below to View a Larger Version of the Image
[fb_album id="653825014658971″]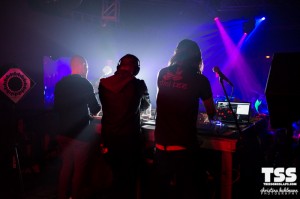 Comments
comments