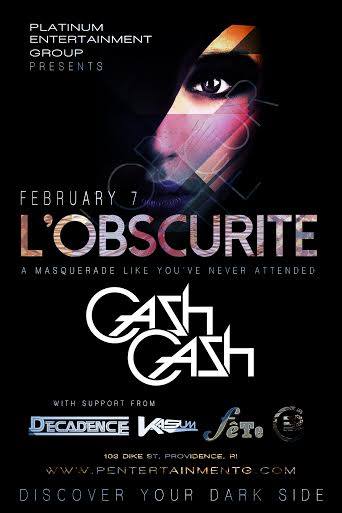 Next weekend is about to get wild. Cash Cash is invading one of Providence's craziest venues and they have a stunning supporting cast. Next Friday, February 7th, an All Star cast takes over Fete for a night filled of bass and fun. Platinum Entertainment group has managed to pull together Kasum, Decadence and Cash Cash for the rowdy college town and you won't want to miss out. TSS will be down there for full coverage so come out and get ready to show your bass face!
Oh…did we mention there's a ticket giveaway too? Enter now!
Check out some of the artists below as well.
Comments
comments