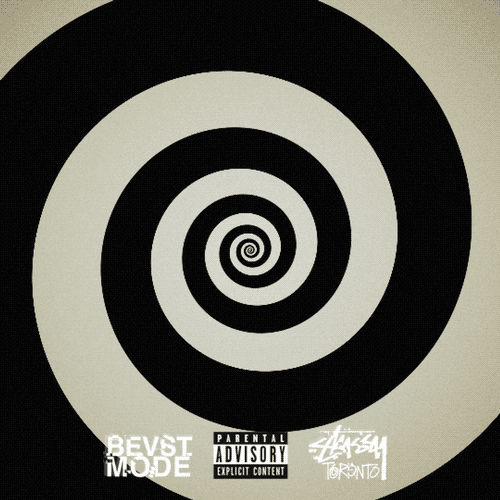 I have been trying to keep this amazing mix to myself for a month now. Now it's time that I share it with you all, and I'm HYPE!
BEVSTMODE is a collective of musical, content and cultural curators. BEVSTMODE have been curating events, apparel and music for taste makers and forward thinkers for a little over a year. BEVSTMODE promise to always deliver the new, the underground, the raw experience straying away from the classic cheesy club atmosphere. At BEVSTMODE, you are more than likely to see people crowd surfing than people ordering bottles with sparklers or being segregated by booths. The raw non pretentious feel of BEVSTMODE events have drawn in some of the biggest influencers of our generation such as Young Guru, Drake (whose made an appearance multiple times), and Kanye West who infamously hung over the crowd on a steel beam as #BEENTRILL (DJ Collective) plays one of his tracks. BEVSTMODE has already brought their aesthetic to New York and have plans of conquering Montreal and LA in the next few months. Be on the look out for upcoming collaborations and events coming soon
To mark the start of the new year and a new collaboration, Stussy Toronto and Bevstmode have released their '431 Richmond' Mix by DJ Kicks. Paying homage to one of the original landmarks of Toronto's street culture, '431 Richmond' embodies the movement taking place in the city today with respect to those who started it all. Bringing together old school flavour and fresh talent, Stussy Toronto and Bevstmode are excited to take the first steps towards a new chapter.
NO TRACKLIST, JUST ENJOY THE JOURNEY AND THANK ME LATER – BAKE
BEVSTMODE x Stüssy Toronto – 431Richmond Mix | Download |
"Follow" BEVSTMODE: | Facebook | Twitter | Soundcloud |
Comments
comments