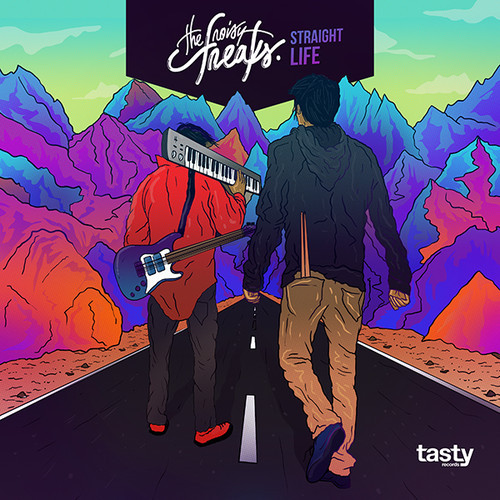 Let me preface this by saying that until about 5 minutes ago, I had never heard anything by The Noisy Freaks except for their remix of 'Superstition' by Stevie Wonder, which you should definitely check out if you have never heard it, because it's incredibly cool. With only that background, I scoped out this track and was absolutely floored. This track has life and diversity to it beyond almost any track I've heard this year, and fits the name 'French Club' to a T, with an extremely funky French style that falls somewhere between Madeon, Daft Punk, and Air. The piano and strings breakdown in the middle is what really sold it for me, but the whole song is just awesome, and it was really refreshing to stumble upon something of this caliber when my inbox is full of bland big room remixes.
This is the second single off of The Noisy Freaks' upcoming album, Straight Life, which drops on February 17th via Tasty Network, and can be preordered here, and the
first single is pretty cool too, although in a different way.
Anyway, be sure to check this track out, as it is unique and really well-made, and these guys deserve your support. Enjoy!
The Noisy Freaks – French Club | Download |
"Follow" The Noisy Freaks: | Facebook | Twitter | Soundcloud |
Comments
comments