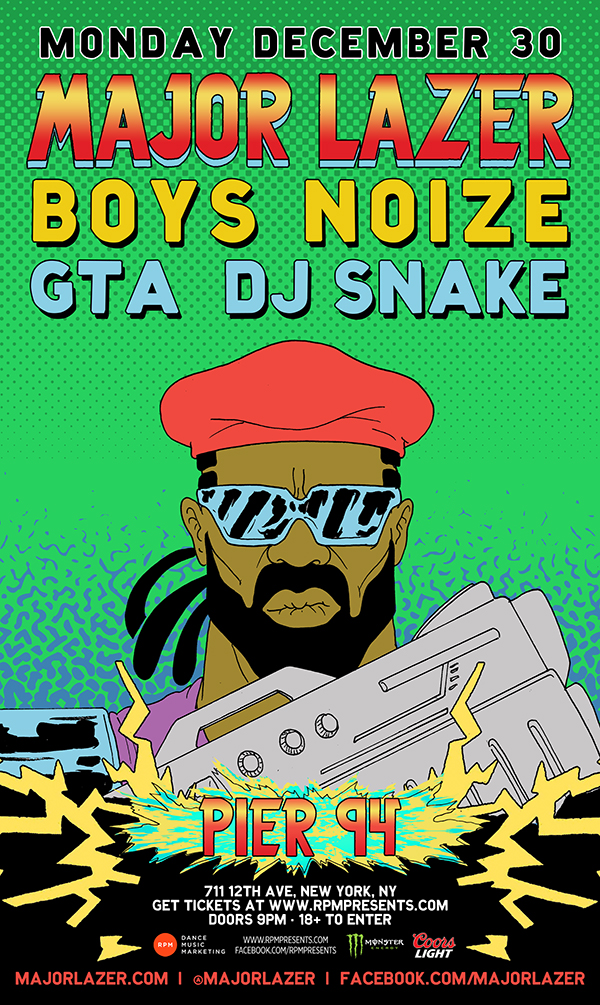 On the eve of New Year's Eve one of the greatest lineups New York City has ever seen took over Pier 94. This show included big names such as DJ Snake, GTA, Boys Noize and Major Lazer….it couldn't be more perfect. I had never seen Major Lazer live before and by the time the night over I promised myself I will NEVER miss them again. It's no surprise this was a sold out show and those who were lucky enough to attend witnessed one of the craziest nights Pier 94 has ever seen.
I made sure to get to Pier 94 early so I would have an opportunity feel out the crowd before the show was in full force. While I was walking into the venue I noticed the line outside was easily the longest line I've ever seen at the Pier, I knew it was going to be a good night. By the time I got into the venue I was only able to catch half of DJ Snakes set. The Frenchman was seriously throwing down and had the crowd moving early. However, the Pier's sound system couldn't handle the bass. Once Snake dropped his classics, "Turn Down For What" and "Bird Machine" the night had officially begun.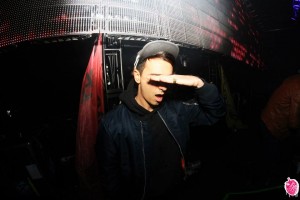 Once 11:30 came around Boys Noize took center stage. Alexander dominated his 90 minute set with a tracklist that was all over the map, yet mixed to perfection. He played his original tracks "XTC", "Go Hard" and my personal favorite "Starwin" giving a crowd a taste of the true Boys Noize sound. The Pier staff started handing out his signature smiley faces-on-sticks halfway through his set and the crowd went nuts. His set would also include fan favorites "Eat Sleep Rave Repeat" and "LRAD" before he went into a few trap tracks to end his set. Some believed Boys Noize didn't fit this lineup but he let his set do all the talking………and proved them all wrong.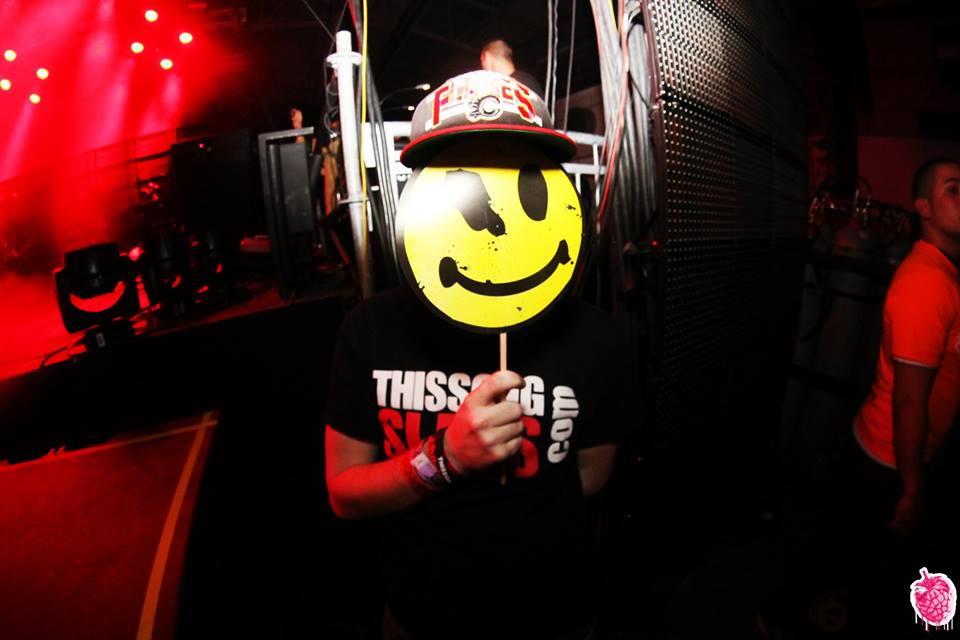 Photo Credit: Anastasia Ortiz/ Razberry Photography
The moment had finally arrived, MAJOR LAZER hit the stage. Pier 94 was officially at full capacity. I have never seen the Pier 94 crowd with such energy as the trio dropped their own hits such as "Original Don", "Watch Out For This" and "Differentology". You could tell they were putting everything they had into this performance. The amount of twerking I witnessed on this Monday night will never be forgotten, there was even an official TWERK WALL behind the crowd. Of course Diplo called girls from the crowd on stage to twerk but made sure to let them know not to touch the light wall because they "couldn't' afford to fix that". I honestly can't describe it all simply because there was so much going on. Diplo entered his hamster ball and ran across the crowd followed a guest appearance from LINDSAY LOHAN. Major Lazer's performance was beyond what I expected; I mean who wouldn't enjoy a set that included moombahton, hip-hop and trap??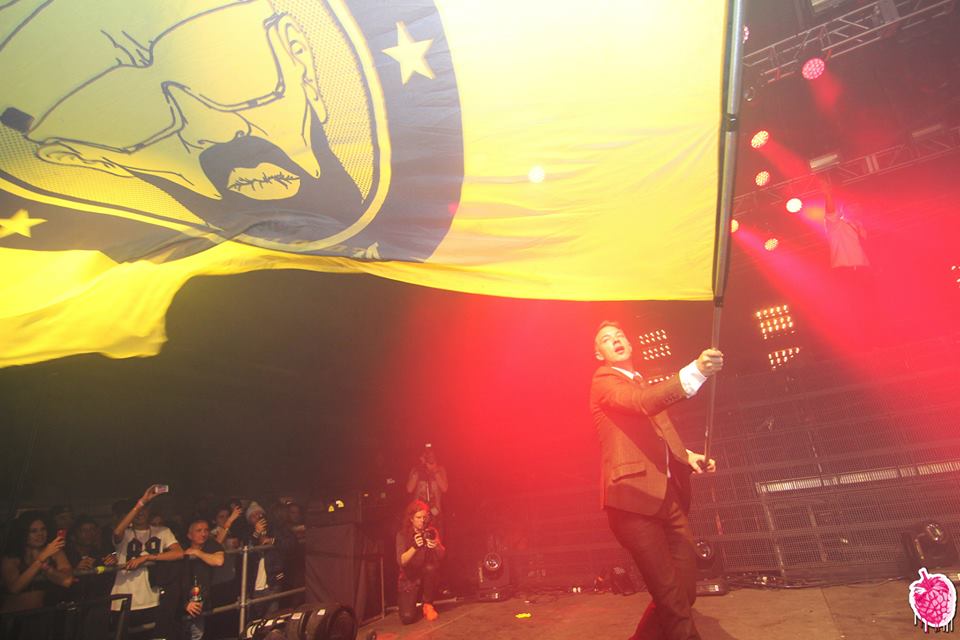 Photo Credit: Razberry Photography
GTA came on to close out the night at around 2am. The crowd had been going hard for about 6 hours already but we all still had plenty of energy for GTA. While their set started off slow they didn't hold anything back towards the end of the set. It worked out perfect because most of the crowd was still trying to gather themselves after that epic Major Lazer performance. Hearing their track with Diplo "Boy Oh Boy" was a great way to end the night.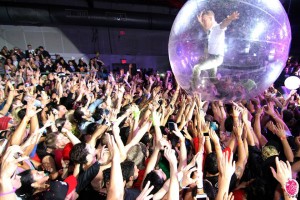 RPM and Pacha didn't disappoint in 2013 so who knows what they have in store for us in 2014. Many said the venue was too crowded………well we are talking about a sold out event, what did you expect?
This was easily the most fun I've ever had at a show and this is coming from a guy who's seen his fair share of sets. I guess you could say it's just the energy Major Lazer brings with them; I highly recommend seeing them live whenever you get the opportunity.

Photo credit: Anastasia Ortiz/Razberry Photography & Razberry Photography
Find more photos on Razberry Photography Facebook | Twitter
"Follow" Major Lazer: | Facebook | Twitter | Soundcloud |
Comments
comments