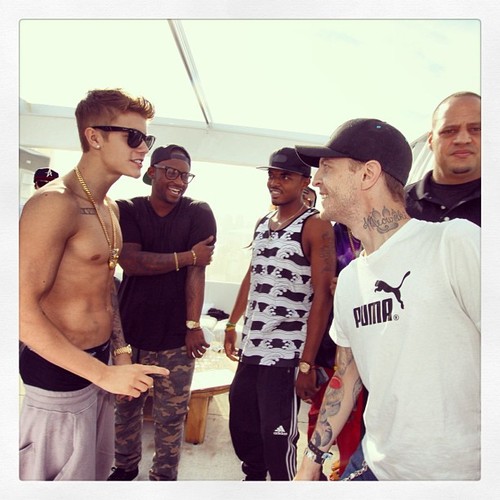 Last time we posted about the Mau5, he was hanging up his hat on Twitter and letting his management take full control of his account.
Well, looks like Deadmau5 is back on Twitter again and making fun of Justin Bieber's recent DUI arrest for driving under the influence of alcohol, while high on weed and prescription drugs, drag racing down the streets of Miami in a rented yellow Lamborghini.
This is why we love the Mau5.
This should come as no surprise after Joel lashed out at Bieber back in October when Bieber punched a DJ in the face in South Korea for not playing a song he requested. You can read that story right here.
hows that DUI working out for you? fuckin idiot. the lols at "was up to 60mph" .. 60mph top speed? jeez, you suck at racing too?

— deadmau5 (@deadmau5) January 23, 2014
wait, shit… does this mean he gets deported back to canada?

— deadmau5 (@deadmau5) January 23, 2014
Comments
comments