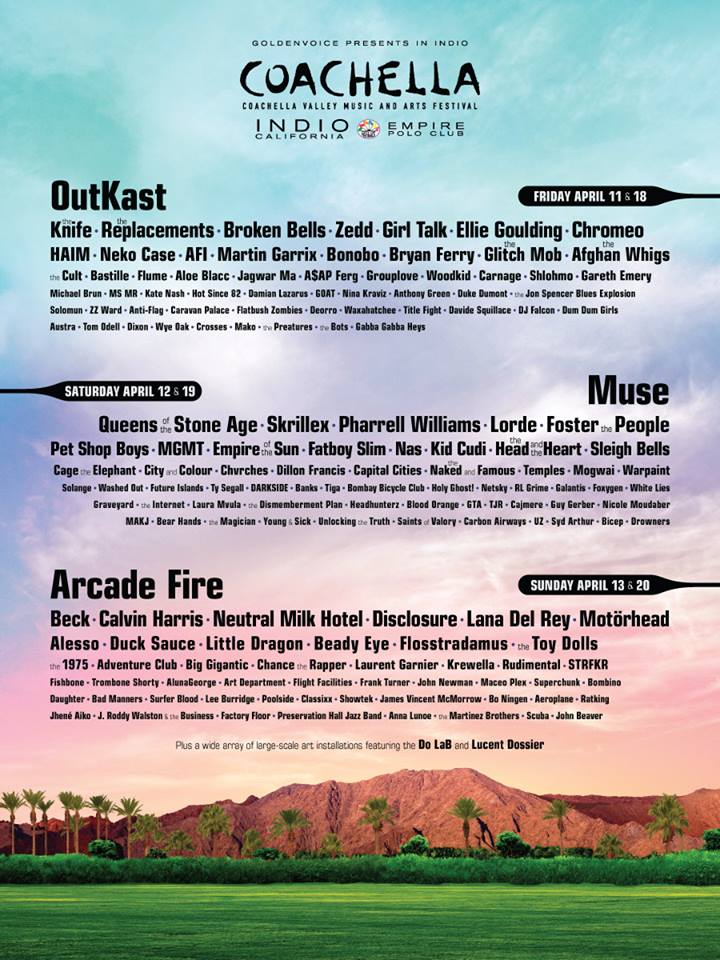 The moment we've all been patiently waiting for is finally here. Coachella's 2014 lineup is once again taking place over two weekends and is set to feature headliners like Outkast, Pharrell, Skrillex, Arcade Fire, Muse, Zedd, Calvin Harris and many others. Notable DJs to watch out for this year include Krewella, Mako, Carnage, GTA, TJR, MAKJ, Adventure Club, and a plethora of talent.
The rumors of Outkast's reunion held true unlike last year's Daft Punk alleged appearance. For a music festival, Coachella as of now has the best announced lineup of 2014, and undoubtedly has the most versatile one. You will definitely be seeing us there, who are you looking forward to seeing the most this year?
Set to take place on April 11th, 12th and 13th for weekend one and April 18th, 19th and 20th for weekend two, tickets will begin to go on sale this Friday at 1pm EST and you can pre-register to purchase your tickets
here!
Comments
comments