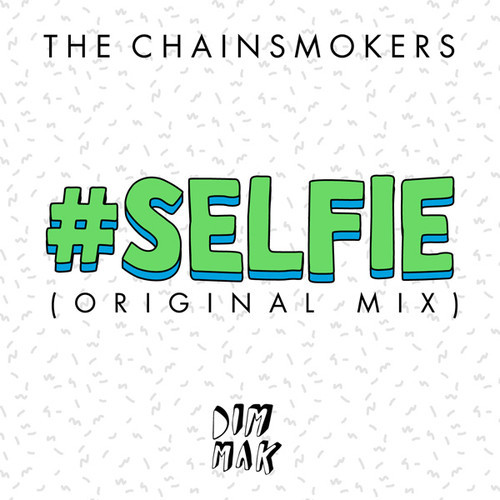 Go Fuck Your #Selfie! This is going to be the most viral song and music video so far this year. I'm calling it now. I rushed home just so I could watch this music video and indulge in the song and it was worth it. We give a lot of love and support to The Chainsmokers on here but I'm not kidding when I say this is their best song to date and they are going to blow up the scene with it. I love that Melbourne Bounce sound, it's so catchy and the theme is something so hilarious and relatable too. I'm about to go buy 10 copies on iTunes for the hell of it. Check it out Fam!
PS. Every line that girl says in the song is SPOT ON to what 90% of girls really say. I can't tell you how relatable that is.
PPS. I want a "Go Fuck Your #Selfie" shirt so bad I can taste it!
PPPS. You didn't think I would forget the blurbs and Fun Facts did you?
This is our first ever label release :) Please show us the support you have given us so far with our other music and buy a copy of the full song via ITUNES its all we ask after all the Free Downloads…

Quickie from us: "HOLY SHIT, FINALLY THIS FUCKING SONG IS OUT… This song was meant to be an Edit to promote a show we had at LIV in december. Initially we had Disclosure's 'Fire Starts to Burn' over the track and thought the drop was way to hot to use someone else's vocal. So we had this ridiculous idea to create a song around the concept of the #SELFIE. We really weren't sure if this was the most brilliant idea, or worst idea we ever had… So we had our home girl Alexis come over and within an hour we had 2 verses and the song done. At that point in time we thought it was hilarious but we were quite sure how it would be received, but seeing as we aren't pussbags and music is about experimenting and having fun, we put it out. 2 days later the song had 200k plays and about 1% negative feedback. So we went to Dim Mak who we always loved as a label and asked them if they were interested in it, if we went back in added a new verse and changed the drops. 6 Weeks later here we are, with an amazing Music Video compiled with all this great submitted #Selfies from Fans, Friends, DJS and Celebs. So we hope you all enjoy the tune as much as we did putting this whole project together. This is our first EVER Original release and it would mean the world to us if you all bought the song, shared the video and took #SELFIE video… "

Quickie from us… "GO FUCK YOUR #SELFIE"

Vocal by ALEXIS KILLACAM

FUN FACT(s):
1) Every time we asked someone special for a #SELFIE they said yes, but then said they would send us one later like it was some chore, when all they had to do was turn their phone around on the device they were texting us from….
2) About 15% of the submissions we got from ppl involved Nudity
3) About 5% involved animals
4) #Selfie was named word of the year in the USA and The Netherlands…
5) Drew's loves describing the taste of water in different cities.
6) Shower Pressure is very important to Alex
The Chainsmokers – #Selfie | iTunes |
Don't forget to watch the video!
"Follow" The Chainsmokers: | Facebook | Twitter | Soundcloud |
Comments
comments