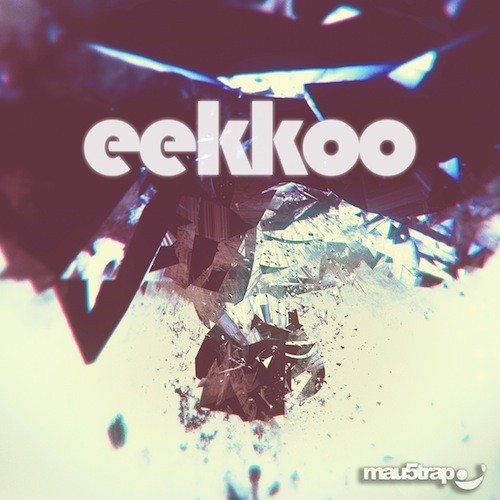 As the first ever artist to be followed by Deadmau5 on SoundCloud, Eekkoo has our full attention as 2014 comes into view, and the upcoming producer has set himself up nicely to shine and further prove his capabilities and potential as a producer. After making appearances on the latest Mau5trap compilation, We Are Friends Vol. 2, Eekkoo (pronounced echo) is back on Deadmau5` label with three full original tracks.
The Montreal native`s self titled EP, while only three tracks in length, is nothing short of incredible. `Function` is a rhythmically driving, industrial electronica masterpiece; painting vivid images of a future metropolis with dark twists and grooving lines worked into the production. With it`s underlying melodies and layered synths, this track is a brilliant display of the style Mau5trap was founded upon.
Our favorite part about the second track on the EP is it`s break in the middle. After an extended, techno influenced build up, the surreal break does everything for this track. The brief moment of emerging on a cloud before dropping right back in to the gritty, dark drop is awe-inspiring.
`Kodes`, the EP`s climax, boasts incredible attention to detail. A good ear for sound design makes it the gem that it is. Playing off the dark bubbling kick and percussion line, the track becomes more of a platform for improvisation. Using build ups, melodic riffs and different rhythms and synths in vaiations, this one is our pick from the entire EP.
All in all this EP certainly isn`t one for the festival circuit, but more for the sweaty clubs. A darker influence all around shows a huge potential that makes it crystal clear why Deadmau5 would focus in on Eekkoo with interest to his music. The three track collection is out now on Beatport, and definitely deserves the check.
Eekkoo – Eekkoo EP | Beatport |
"Follow" Eekkoo: | Facebook | Twitter |
Comments
comments