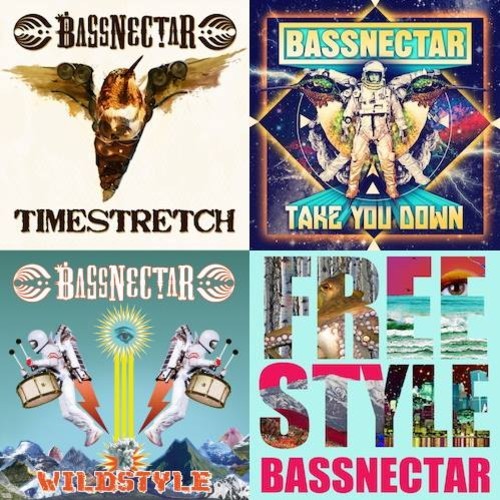 You know you love it! Bassnectar is always up to something. Whether he is being quiet or not he's always thinking of ways to reinvent himself and music. Well, this time around he brings us an exclusive 2013 remix of his smash hit 'Heads Up.' You can only get this track if you buy the CD version in stores or on his online store. Now while this remix goes insanely hard, read below what Lorin put in his Soundcloud description so you can get a better idea of how to get this track as well as others.
Brand new 2013 remix of Heads Up, exclusive to the re-mastered CD edition of Timestretch – out now alongside other Amorphous Music re-releases.

Available NOW in our online store or from participating retailers.

More info + list of outlets: www.bassnectar.net/?p=17082

Get them direct from our store: www.bassnectar.net/store

Last summer, in preparation for the fall tour, I decided to re-master (and in some cases re-create) some Bassnectar classics. I went back into Timestretch & Wildstyle and gave each song special treatment to bring it into a 2014 state of existence: thicker, clearer, heavier, louder, and even more alive. We've taken these collections and paired them on CD with releases which had previously been confined to the digital-only realms, with bonus tracks and the new special deluxe RE-DUX! Newer bass heads will be able to enjoy some of this music for the first time, audiophiles can bask in revisiting their favorite tracks with updated masters, and collectors can fill some gaps in their CD discography with first time pressings of Take You Down and Freestyle.
Bassnectar – Heads Up (West Coast Lo Fi Remix 2013) | Buy |
"Follow" Bassnectar: | Facebook | Twitter | Soundcloud |
Comments
comments