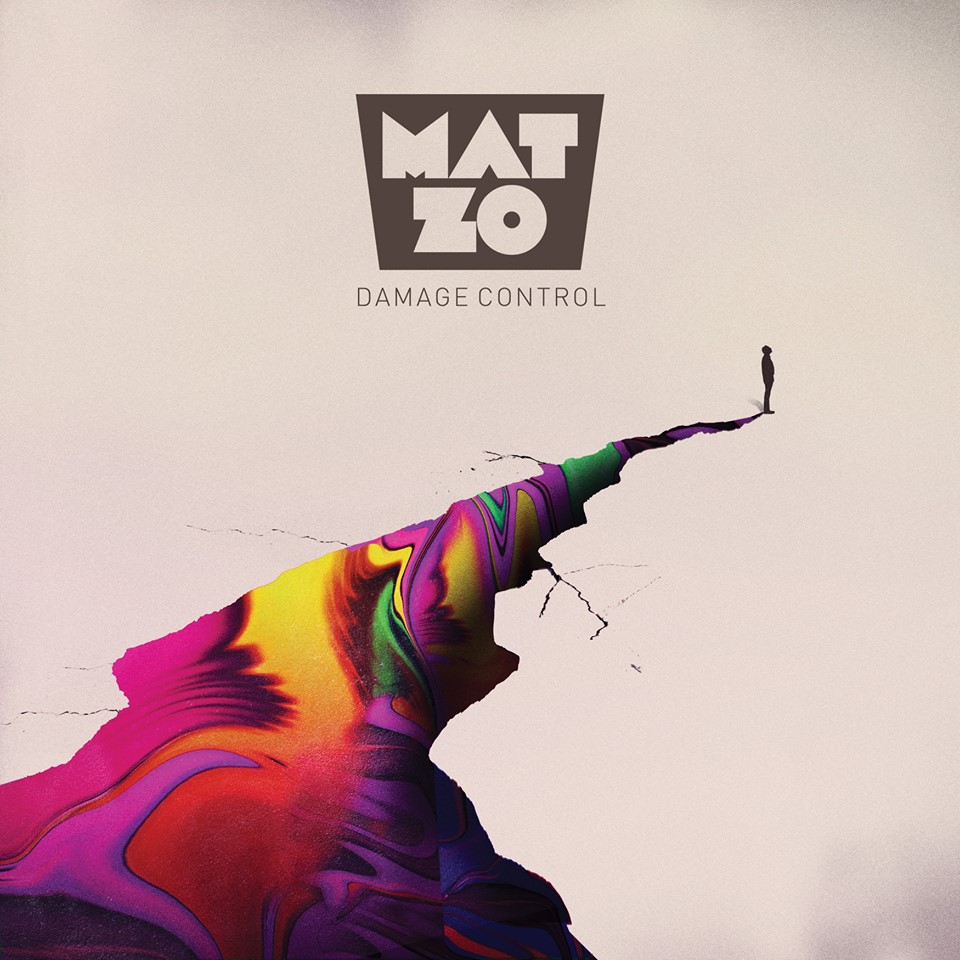 Without a doubt 2013 has proved that the artist album is more alive than ever. From the genius, suspense-building marketing of the robots' through SNL ads to the jaw dropping sight of bluegrass bands sharing the stage at Ultra with Avicii, artists and their teams have shown great creativity with planning album releases this year. It has been pretty hard to consolidate a list of our top 10 albums this year, and we're very eager to read your thoughts in the comments!

1. Mat Zo – Damage Control | iTunes |
There is absolutely no denying that the Anjunabeats wonderkid has earned his spot on this list. Damage Control from start to finish is a musical masterpiece, taking the listener through a journey. Varying styles through the club tracks like 'Pyramid Scheme' to the far out ones such as 'Caller ID', Zo has raised the bar for albums. His use of interludes and his defiance towards genres breathes fresh air into electronic music. Three years of work has certainly paid off, and the result is a collection of songs that deepen with each listen.
2. Disclosure – Settle | iTunes |
The Lawrence brothers curated a very special blend of deep house and mainstream music with their debut album Settle. At the time of release, their first full length work was still quite early into their career, and the bold move of releasing something so substantial has paid off greatly. Over the past 12 months, Disclosure have quickly taken the global stage, gaining recognition on the global airwaves.
3. Avicii – True | iTunes |
It all started at 2013's Ultra, where Avicii turned head when during his DJ set, pulled a bluegrass band onstage with him and began playing tracks like 'Wake Me Up' that would go on to receive international radio play. While at the time most laughed, the album to follow is nothing short of game-changing. True is an album that challenges the boundaries of dance music, and in a scene where we're currently seeing regurgitation of musical styles, Avicii has broken the mold with his debut album.
4. Flume – Flume (Deluxe Edition) | iTunes |
Harley Streten, aka Flume, might not have the biggest sound in electronic music right now, but he's certainly making waves. The 22 year year old Australian producer released his debut, self-titled, album this year and it still has everyone talking. With the generic trap sound slowly losing popularity, fans of electronic music are slowly starting to gravitate towards artists making less intense, but more complex, sounds. Artists like Trippy Turtle, Cashmere Cat, and Disclosure have been paving the way in this new look at bass music, and Flume is certainly a key player now. I don't know how many tracks Flume had to go through to pick these fourteen, but the selection is superb and really gives the whole album a very rounded and complete feel. Flume came out of nowhere but he is certainly on everyone's radars now, so look out for this up-and-comer to be doing huge things in 2014.
5. Armin Van Buuren – Intense | iTunes |
Armin Van Buuren has continued to prove to the world why he is one of the biggest producers and DJ in this industry. With his 'Intense' album, he took electronic music and his sound to a completely new level. Taking us on a music journey throughout the entire album full of emotion and energy, incorporating live instruments and synths to produce the album. Even though he was ranked #2 in the DJ MAG Top 100 this year behind fellow Dutch man Hardwell, Armin continues to show why he ons of the leaders in this industry and it doesn't look like he will ending anytime soon.
6. Feed Me – Calamari Tuesday | iTunes |
Having spent the past three years touring the world extensively, Feed Me finally released his full length album this year. Steering away from his previous home Mau5trap and starting his own label, Sotto Voce, Jon Gooch instantly had a home for his album. The music certainly speaks for itself and the classic Feed Me sound that we've become accustomed to certainly shone through on Calamari Tuesday. Instant hits include 'Ebb & Flow', 'Onstuh', and 'Lonely Mountain'. The signature growling bass-lines of Feed Me had the center stage, an d while none of Gooch's alter-egos made appearances on the album, there is still a fair amount of diversity between tracks with 'Love Is All I Got' and Calamari Tuesday's closing, 'Last Requests'.
7. Pretty Lights – A Color Map Of The Sun | iTunes |
Pretty Lights brought the heat in 2013 with this killer album and his first-ever tour with a live band. This album is incredibly captivating; you can put it on and disappear into the world it creates, especially if you watch the videos that were made for all of the tracks, which can be found on YouTube. In typical Pretty Lights style, every track is retro and futuristic at the same time, and manages to be very chill while also having heavy bass energy. The process by which it was made, where Derek went around the US and had recording sessions with a diverse group of musicians playing all kinds of crazy instruments, and then recorded all of it to vinyl and used this new record collection to create completely original sample-based music, was refreshing to see in the electronic scene. Hopefully 2014 will see more artists being influenced by Pretty Lights, and other artists who have been going back to using live instruments.
8. Kaskade – Atmosphere | iTunes |
Kaskade has been around for a while now, and is no stranger to releasing full length albums. This year saw the release of Atmosphere, and his latest studio album brought about the feel good, happy vibes translated in his productions. The vocalists featured on Raddon's newest album include the likes of Lights, School Of Seven Bells, among others. The result is an incredible euphoric album that can be enjoyed as a whole, or as individual tracks.
9. Sub Focus – Torus | iTunes |
Sub Focus' album this year brought the collective release of several singles of his from the past few years. Familiar tracks on the album like 'Falling Down', 'Tidal Wave', and 'Endorphins' paved the way for new hits such as 'Turn It Around', 'Until The End', and 'Turn Back Time'. The end result is an album that combines classic drum n bass styles with modern vocalists, making Torus a clear pick for the year.
10. Krewella – Get Wet | iTunes |
Last but certainly not least are three people very close to us. Krewella have had an incredible year, playing just about every festival in North America, as well as continuing to churn out their sweat-infused, bass packed ballads. As the year wound down, Krewella released Get Wet before embarking on a nation-wide tour. The album itself makes stops in several genres, showing off their versatility and collaborations on the album with musicians like Patrick Stump and Travis Barker made the album that much more interesting.
Honorable mentions go out to Major Lazer's Free The Universe, Chase & Status' Brand New Machine, I Am Legion's debut album and Gesaffelstein's Aleph.
Comments
comments