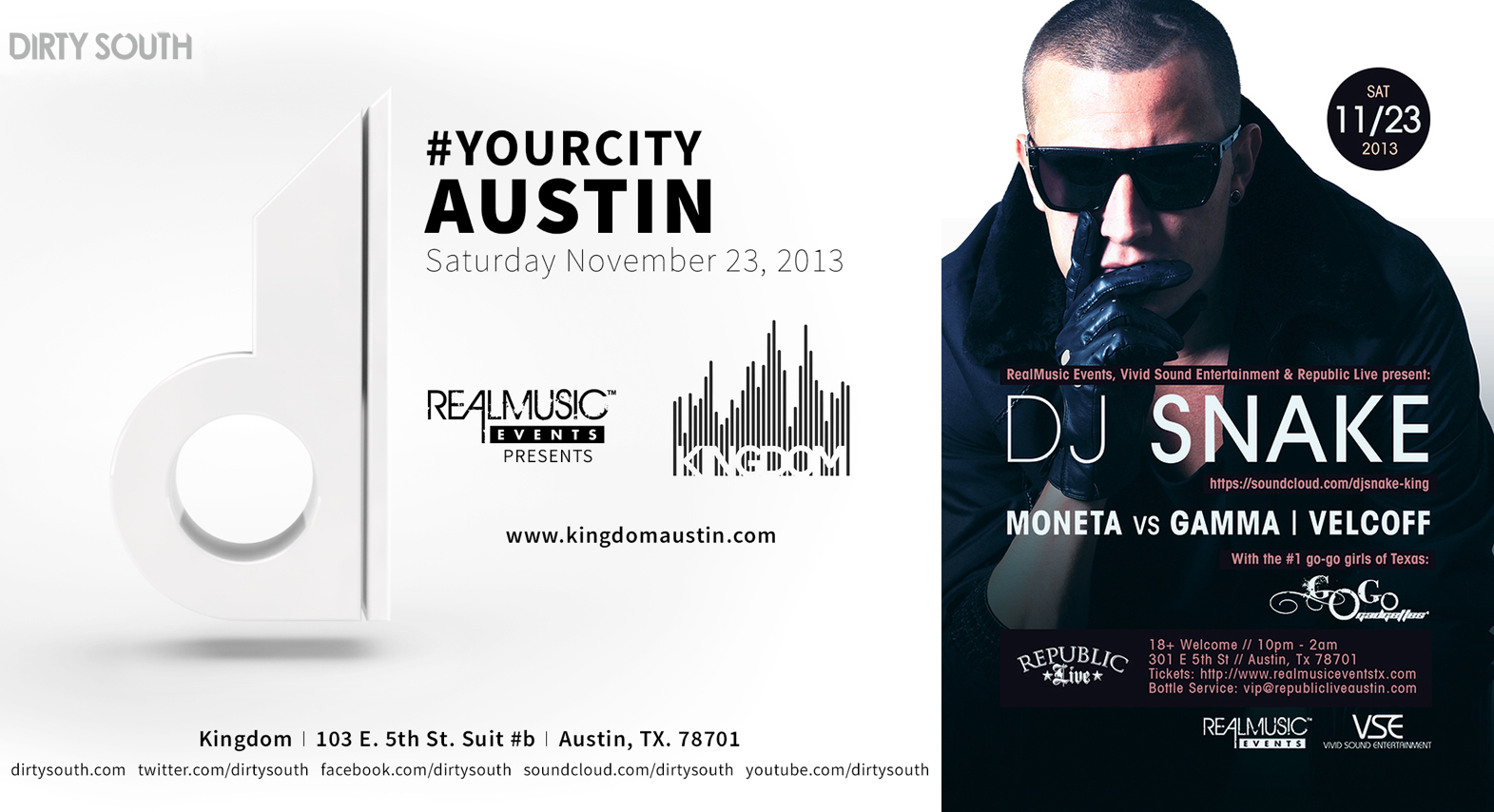 Texas FAM! The people who bring the best EDM acts to Austin, RealMusic Events, have partnered with ThisSongSlaps to get you some free tickets and swag! I don't know about you guys, but getting the chance to get tickets to a SOLD OUT SHOW or meet with one of the biggest names in EDM gets me pretty excited.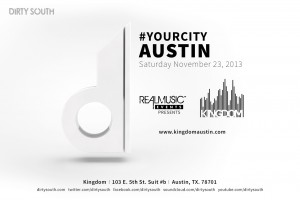 We are giving away TWO GA tickets to Dirty South's SOLD OUT show!! Dirty South has chosen five cities to do his intimate #YourCity tour and he will be playing a 3 HOUR LONG SET!! This show is super exclusive and open to 300 people! Don't miss the chance to go to this sold out show as it's guaranteed to be an amazing time. It will be in Kingdom, which is on 5th and Congress. This venue is one of my favorites in all of Austin because of the amazing staff, perfect small club atmosphere without being cramped, legendary sound system and lights and Kingdom is a stone's throw from Austin's famous 6th Street. If you want more information, check out the event page here and the Facebook here!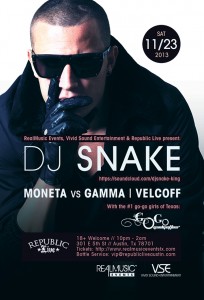 DJ Snake will be performing down the street at Republic Live, on 5th and Lavaca. This venue is absolutely perfect for DJ Snake with it's amazing bass and lots of space to twerk. We are giving away 2 pairs of VIP tickets along with a meet & greet and a DJ Snake t-shirt! And you'll get to have Kin Yau Photo snap a picture of you with the DJ Snake too! The Paris, France native will be showing Austin how to get down. Take a peep at some of his popular remixes like his remix of "Stay the Night" by Hayley Williams and Zedd or "You Know You Like It" by Alunageorge. Tickets and more information are available here! And be sure to RSVP on their Facebook event page and give RealMusic Events a 'like' to be in the know of the best electronic events in Texas.
---
Are you ready to get some free stuff!?? Let's do this! You have multiple ways of entering for Dirty South & DJ Snake 's shows! Drawings for both of these events will occur on Thursday, November 21 at 7pm CST. You can enter once everyday between now and Thursday. So check back every day to have more chances of winning!
Comments
comments