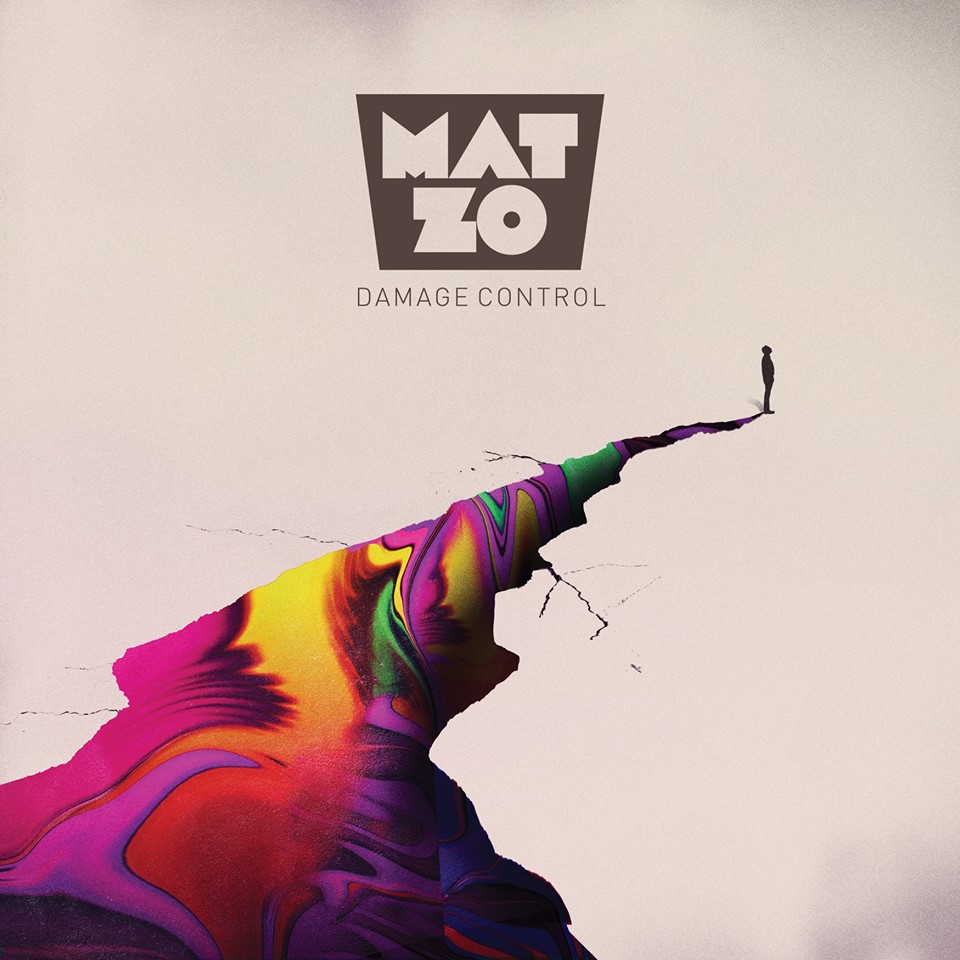 Mat Zo's debut album has been three years in the making, and after much hard work and dedication, today he has released his album to the public, as a massive testament to his musicianship, songwriting capabilities and his ability to stand out in dance music in a way that is unique, fresh, and still rocks the dance floor.
Damage Control is a full length, fifteen track album boasting the perfect blend of previously heard and never before played material. Mat Zo works well to musically balance the album with interludes and selectively uses them where appropriate. Considering this incredible, fifteen track album is a mere eight dollars, you all should pick up a copy via the iTunes link below!
Mat Zo – Damage Control | iTunes |
Superman Lost
Mat Zo starts his album off strong, defying the bounds of dance music with 'Superman Lost', a track that captivates the mood of the entire album. With it's genre defying instrumentation, drawn out suspense, and dramatic moments orchestrated with violins, this song is pure beauty and musicianship at its finest.
Only For You (feat. Rachel K. Collier)
Being mixed in from the albums introduction, 'Only For You' starts out with the pounding beat, then slowly the funky synth lines are brought in with very cool effects before the vocals come in. Eventually the kick fades out and the song emerges into a surreal moment with just the smooth echoed vocals and the delicate synth chords. As Zo's trance background makes its way back into the song, we hear the bold climax of the song and the head grooving vibes to create one of my personal favorites on the album.
Easy (feat. Porter Robinson)
Loving Mat Zo is easy, especially when he teams up with Porter Robinson to create an anthem such as this one. Released at the begining of the year as the collaboration to emerge from the Language Tour, just about every DJ and their grandma has played this song. 'Easy' is raw soulful perfection and to see two of dance music's heavyweight producers team up on a track like this has made fans on a global scale giddy.
Caller ID
While 'Caller ID' is certainly the most far out track on Damage Control, it's one of the top tracks. Initially receiving air time in his Essential Mix earlier this year, the track is this odd, dissonant love child of trap mixed with drum n bass. The whole color of the song is much darker, but has this evil little groove to it that keeps the listener engaged.
Little Damage
One of my favorite parts about this album are the interludes. 'Little Damage' has a drawn out build up on the pan flute (?) before bringing in a syncopated kick and a dissonant call and response. Soon the track completely explodes into a driving, heavy synth line before fading out.
Pyramid Scheme (feat. Chuck D)
One of the many things that makes Mat Zo so respectable is his ability to stand out by miles. 'Pyramid Scheme' follows suit and while working with the classic Chuck D vocals, he creates a soulful, funky electronic beat that is catchy and undeniably infectious. Packed full of clean crisp percussive breakdowns and one of the better chord progressions of the year, this track is true electronica.
The Sky (feat. Linnea Schossow)
While a fair amount of Mat Zo's listeners have discovered the mastermind just this year, 'The Sky' was actually released as a single just before the halfway mark of 2012. 'The Sky' will take you on a musical journey, and being stretched over eight minutes, the track accomplishes entrancing melodies and wavy undertones that evolve into a plunging drop, creating my favorite track on the entire album.
Like It Used To Be
Feeling emotionally drained after 'The Sky', Mat Zo lightens the mood a little with another lighthearted funky melody in this short but sweet interlude. Starting as background noise before bringing in the full layers, the main melody carries through on all different layers, each time slightly modifying the motif.
Time On Your Side (feat. Janai)
Starting out with a much more upbeat vibe, pairing up simplistic piano chord progression with uplifting vocals, the track takes a much edgier drop than is expected. The drop takes the form of a much more growling low end, with a syncopated kick. The track also wasn't as straight forward as was expected during production, after receiving bouncing vocals back and forth with Janai, Zo completely re-produced the song to fit the lyrics.
Moderate Stimulation
Yet another neat little interlude, 'Moderate Stimulation' is a brilliant, driving track that is best described as funky elevator music, like a change of set. As the album begins to move direction into less melodic tracks, it's very cool to have a perfect musical change of scenery.
Lucid Dreams
'Lucid Dreams' could not be a more fitting title for this track. The back and forth between melodies and counter melodies in this song is awe-inspiring. The bubbling soulful synths to accompany the chord progression work very well, and the aggressive intro acts as a well suited contrast to the delicate focus of the track.The layered loops in the build up and the engulfing drop to follow to create a unique and eclectic musical experience.
EZ
Mat Zo's remake of 'Easy' was initially supposed to find its home on the EP release of his powerhouse collaboration with Porter Robinson, but personal decisions led to its spot on the album. The track over all takes things a little bit deeper than the rest of the songs featured on Damage Control, and specifically Zo dabbles in a UK garage sound mixed with trance.
Hurricane (feat. Eyes That Lie)
On 'Hurricane' we start to see the pace slow down a little bit from the high energy trance and funk songs we've seen up until this point. Zo brings in the vocals, and highlights the work from Eyes That Lie, with subtle melodies and a darker production.
Fall Into Dreams (feat. Pete Josef)
Purely acoustic, this final ode to the album is perfect. With soft dreamy vocals from Pete Josef and the delicate, simplistic guitar melody. This is one of those tracks that really goes to show Mat's artistic capabilities and the phenomenal work at creating a musical experience that is both unique and enjoyable to the average listener.
Time Dilation
'Time Dilation' is brought on board as a bonus track for all digital purchases, and is the perfect wind down for the album. Bringing the energy levels down a notch to focus more on properly wrapping things up, Mat Zo draws Damage Control to a bittersweet close in it's farewell track.
Comments
comments