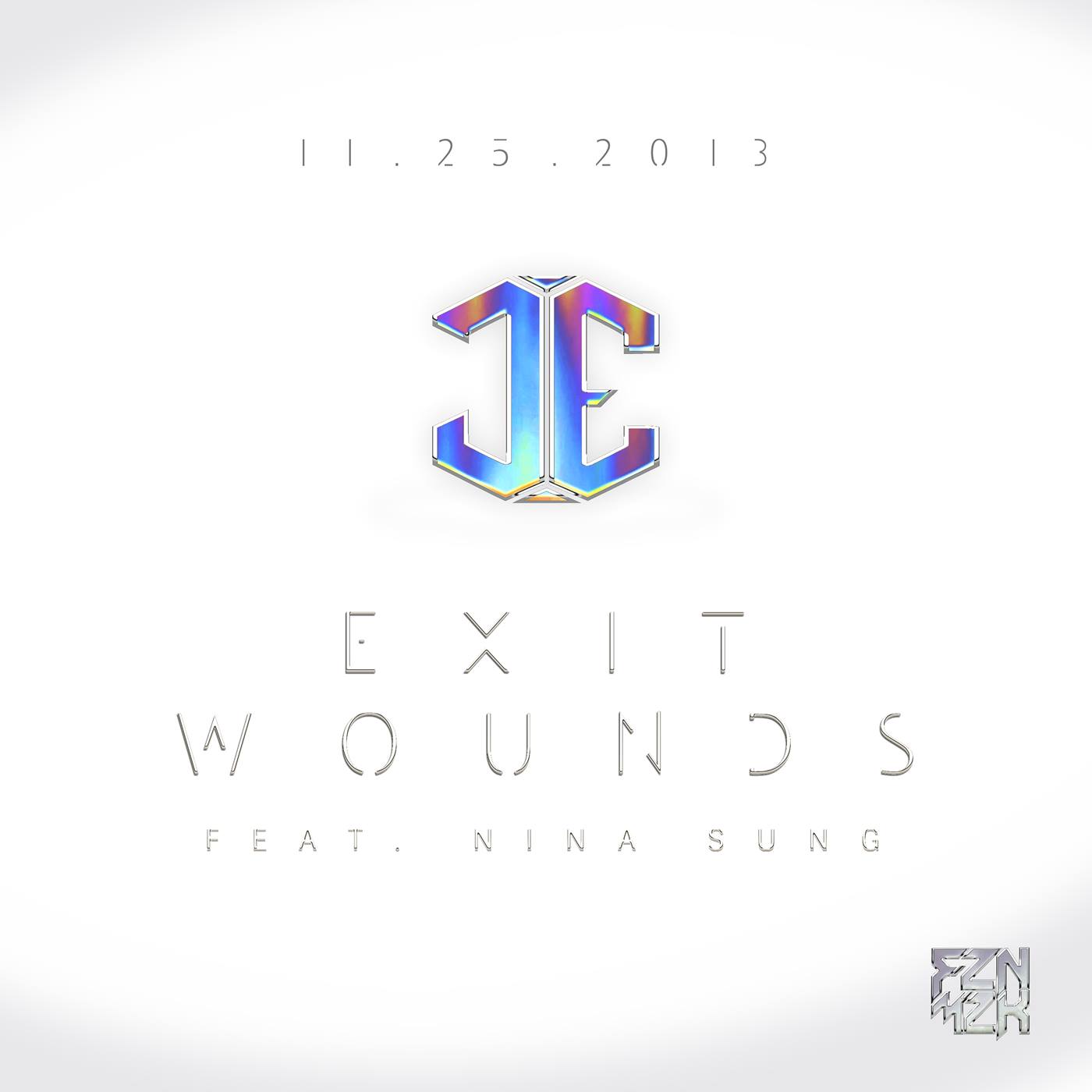 James Egbert is highly regarded as one of the most unique and talented sound designers in the industry. He teamed up with Nina Sung to bring you this inspiring and gorgeous single, 'Exit Wounds'. As one of the few artists in the industry that really reaches out to fans to connect and inspire, James Egbert really out did himself in not only the interview I had with him but with this video, take a peep!
I got to chat with James Egbert about his new single and album. He has a lot of interesting points about his relationship with the industry, his new track and his future!
TSS: James Egbert, who are you, where are you from and what do you do?

Well, I am a 25 year old producer from Denver Colorado, and I like making music that my heart can connect with and hopefully other people can connect with too!

TSS: Awesome, What got you into creating music?

It's actually a funny story, I had been playing drums my whole life and when I was in high school, I had a hard core metal band. One day we showed up to our rehearsal space and the lock was broken off and everything was gutted inside. That was kind of like my first real moment in life where I decided that I needed to continue making music. So that's kind of how I got introduced to electronic music in terms of producing it.

TSS: You have a new single coming out on the 25th!

Yes!

TSS: Can you tell me a little bit about it?

Yes, Exit Wounds. So the song kind of came up as a result of a lot of pressure I was getting on the business side of things, just in terms of the ever changing landscape of EDM and kind of the commercial integration of it, with EDM blowing up and monetizing on a different level. This song is about my decision not to follow that. Basically the idea of Exit Wounds is that you're taking a risk to leave something behind that you know you need to leave behind and it's painful to abandon those sorts of things but you know that it's going to be better in the long run. Like in my case it wasn't really a guarantee for my career to push forward on a track that I could personally believe in while the scene is obviously going another way. So the whole message of the song is about doing what you believe in and how that can sometimes just be painful, whether it's ending a relationship that wasn't right or it's pursuing a career that you know is going to be an up hill battle and going against what society is telling you to do.

TSS: Awesome, it sounds like a very deep track. How does that single fit in with your new album?

I feel like the single is just the pinnacle of the message of the new album. The new album is titled 'The Void' and basically is a story about anybody's journey into life's unknown questions and discovering what I feel are the two voids in the world. There's one void in society and there is also a void inside ourselves. Once we figure out how we fit into society and fill that void then we can also fill the void inside of ourselves. So the album is a journey to filling The Void and Exit Wounds is that first decision to take the leap of faith that knows your own convictions are stronger than what society is telling you to do.

TSS: It sounds like you've put a ton of work into it. I remember seeing on Twitter that the next album you make you're going to try to not make it as complicated or complex as this one, but with these descriptions it sounds like it's very hard to simplify or not make complex.

Yeah I did, this album (The Void) is going to be very complex. It's kind of been one of those things where I've just really nerded out with a lot of production and I feel like this is very fitting for myself right now with my need to explore the realms of synthesis in electronic music. Maybe in the future I'll do something a little more simple but yeah, this is a complex story with complex sound design. I'm really excited about it.

TSS: So what have you learned from making this album?

I think the biggest thing that I am continually learning is just to stick to my guns. Obviously the scene is going in a certain direction and I think everybody kind of has the pulse on it just because it's so obvious. But there just seems to be a lack of integrity right now and a lack of personal innovation. So I think that's kind of the biggest thing that I am doing with in this album, just making sure it's still unique to who I am. I am personalizing it in a way with integrity that showcases my artistry.

TSS: Do you have any upcoming projects that you're excited to get started on that you had to put off because of working on the album?

I've got a couple of different productions for other artists that have actually have come up recently. I won't name names but I'm currently working on some productions for more mainstream artists and stuff like that.
On a personal note, James Egbert's show in ATX a while back was a pivotal moment in my life and one of the first shows I went to that jump started me into where I am now in my photography career. I wish James Egbert all the best with this single and album and I can't begin to tell you how excited I am for the new album after listening to 'Exit Wounds'!
Take a listen to James Egbert's new electro-house single which is his first solo production in almost a year! It is as rich in musical textures as it is in meaning and is guaranteed to move you as well as move your feet. Be sure to grab it when it comes out on November 25th.
Comments
comments