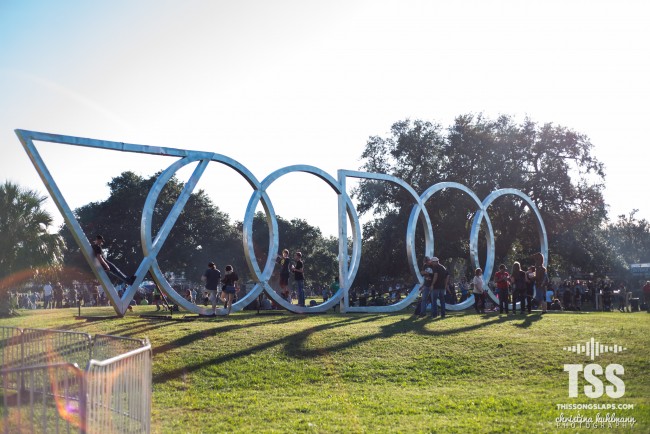 The Voodoo Arts and Music Festival in New Orleans, Louisiana is one of the largest festivals the city plays host to, the other of course being Mardi Gras. Both of these are something everyone should attend at least once in their lives. This year the Voodoo festival celebrated its 15th anniversary with some of the biggest names in music headlining the event. So on Halloween weekend thousands of people poured into City Park for an unforgettable three days of legendary music.
The sun was shining and the weather couldn't have been better to kick off the first day of the festival. I rolled into the city around 10:30 in the morning and found a great parking spot really close to the festival grounds, which actually turned out to be a fairly easy thing to do every day. However, the tow trucks were out in full force hauling away anyone that was parked on the wrong side of the street or too close to a stop sign. There was of course paid parking which is always a sure fire way to avoid paying a $120 fee to get your whip out of jail.
The security line and bag check was calm and relaxed, unlike some big festivals that tear your shit apart if they find a bottle of Advil on your person. If you've ever been to Coachella or Bonnaroo you know what I'm talking about. Volunteers at the main entrance were extremely cool and conducted the security checks in a quick and effective manner so that rage ready music lovers breezed through the gates with little to no problems.
After I made it past security a gorgeous girl handed me a Voodoo experience program and I started to explore the grounds. I walked through the art market, ate some alligator and then kicked off the day with a $5 rolling rock. As soon as I had the layout down and a firm grasp on where all four stages were located I found some shade and took a second to mentally prepare myself for the impending madness I was about to partake in over the next few days and the phenomenal performances I would undoubtedly witness.
Friday: Nov. 1st
Imagine if Passion Pit met Justice and had a baby and meanwhile Daft Punk and Foster The People met and they had a baby and by some miracle those two babies met and reproduced… The Electric Sons would be the fruit of those lions. The Electric Sons hit the Le Plur Stage around 1:30 and absolutely killed their set. I didn't know what to expect having never seen or heard from this group before but I was blown away by the amount of energy and passion these guys brought to the table. This Independent electronic alternative band out of Atlanta is on their way to becoming one of the front runners in bridging the gap between traditional song writing and electronic music. They closed out their set with an epic rendition of their hit single 'Day Dreamer' that radiated positive vibes and lifted the spirits of everyone in the crowd. One of the best performances I saw all weekend.
After having a few drinks with ELS I moseyed on over to the Flambeau Stage and immediately fell in love with ZZ Ward. She was another singer I was unfamiliar with but she blew me away the second her beautiful voice graced my ears. I think it was hard for my brain to process exactly what I was hearing. Her sound was so unique I honestly can't compare her to any other female vocalist. The genre of music she and the band were pumping out the speakers lies somewhere between blues and jazz with a grimy southern rock/hip-hop feel to it. I was amazed by the clarity of her voice and the way in which she handled a harmonica. I found myself in a euphoric daze as she laid down some of the most magical music I have ever heard. Lyrically, this girl is the truth. Her stage presence was so commanding and personal and her set was absolutely stunning. She is definitely someone you have to check out live if you ever have the chance.
As soon as ZZ's set finished I put my rage face on and proceeded to get nasty with Keys N Krates. This was my first time seeing them live and they did not disappoint. The duo had the whole crowd pumped from the moment they hit the stage. The gathering was small at first but soon turned into a vast sea of hands and bodies as they proceeded to throw down and mix some of the dopest tracks I've ever heard. They played a combination of trap, rap and electronic music that would turn even the most conservative girl into Miley Cyrus! Their tracks I Just Can't Deny, DUM DEE DUM and Rachet Hoe$ had everybody in the crowd turning up, clapping their hands and getting dirty as f**k. I can't even listen to Keys N Krates anymore without a huge smile instantly spreading across my face. Hands down one of the best sets of the festival.
Other standout sets from Friday night include Destrcuto, Allen Stone, Boys Noize, Calvin Harris, Macklemore and Ryan Lewis and of course, Pearl Jam.
Destructo took to the stage in full on skeleton makeup as he hit the crowd with some deep house tunes. Allen Stone came out with the biggest smile on his face and then got into one of the most soulful performances I've ever seen live. Boys Noize laid down some intense dance, disco and acid house music that put a sour rage look on everyone's faces. Calvin Harris and Macklemore had the festival almost evenly split though I don't remember ever seeing a bigger crowd than the one I saw at the Ritual (main) Stage while Macklemore and Ryan Lewis chopped it up. That is until Pearl Jam took over and closed out the first night of Voodoo in a seriously epic fashion.
Saturday: Nov.2nd
I took it easy for the better half of Saturday morning and afternoon as I casually strode across the festival grounds smiling at random people and listening to music I had never heard while becoming a new fan of every band that was set before me. The whole day I was just fueling up and saving my energy for one of my favorite bands and what I knew was going to be one of the greatest sets of the weekend, Big Gigantic.
Before Big G did their thing a band from the UK called Rudimental did theirs. The East London quartet was one of the more impressive sets of the day. I was pleasantly surprised with the combination of live instruments, drum & bass heavy beats and their obvious talent for songwriting. They were super energetic on stage and got the crowd properly hyped up for Dom and Jeremy.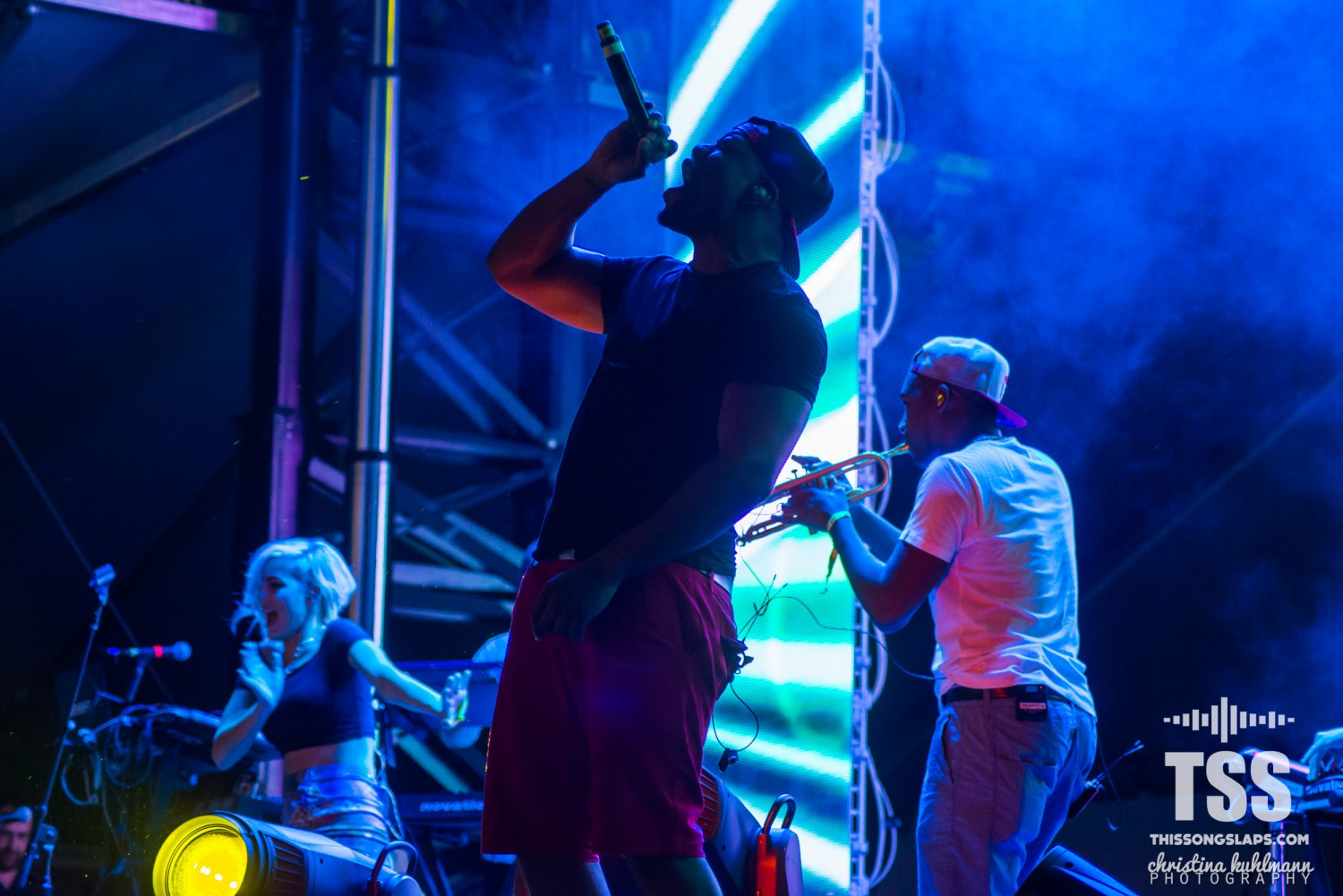 And then it was time. As soon as Big Gigantic hit the stage the crowd was in hysterics and it only got worse when Jeremy got to the drums and Dom donned his saxophone. The duo held it down for Colorado as they funked the crowd and rocked the speakers with their unique futuristic sound. They channeled just about every genre of music you can think of and some that you can't. Spirits were at an all time high when Big G transitioned into their incredible remix of Kanye West's 'Get Em High.' Hands and smoke immediately shot up into the air and didn't come down until the end of the set, and even then the latter lingered for a while. They closed out the set with their remix of Macklemore and Ryan Lewis' song 'Can't Hold Us.' The lights and visuals were insane from beginning to end and had jaws dropping all over the place. Being in a Big Gigantic crowd during one of their live sets is an experience that is second to none. Big G is hands down one of the best live performance duo's there will ever be. I had an amazing time and I can't wait to do it again.
By the time it was over I was exhausted. I stuck around to catch the first 15 minutes of Afrojack's set, which was awesome, and then headed over to the main stage to watch Nine Inch Nails close out the day.
Sunday: Nov.3rd
Sunday was a really bitter sweet day for me. I had to leave early in order to get home in time to make work the next morning, but I was dead set on seeing G-Eazy & Matt and Kim. I slept through noon on Sunday and got out to City Park just in time to see G-Eazy take the main stage.
G's set was way better than I anticipated. Usually rappers sets are watered down when they try to spit over their songs instead of just using the instrumental, but that's not G-Eazy's style. He brought out his own drummer, spit over show instrumentals and absolutely killed it! This was G's first time performing at Voodoo and you could tell how much it meant to him by how much fun he was having on stage. G played a lot of great tracks including Reefer Madness and Been On as well as some new shit he hasn't even released yet. He brought out Team Robot and a super sexy Johanna Fay to rock with him as well. His set was one of the best Hip-Hop performances I've seen in a long time.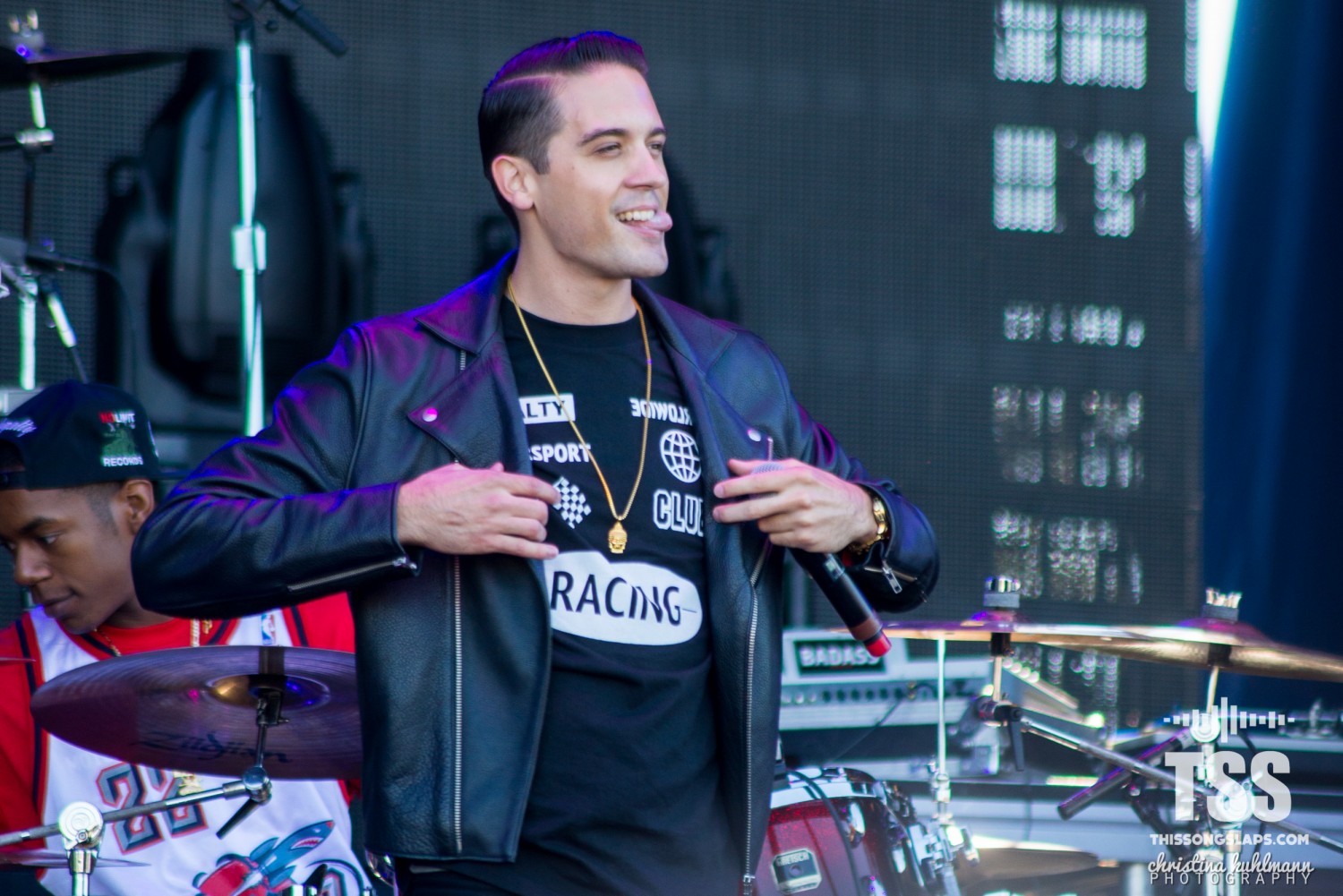 Next up was Matt and Kim. Before seeing them at Voodoo I had only heard tales of their crazy energy and epic showmanship. Everything I had heard was true and as soon as they hit the stage an awe-inspiring set began to unfold before my very eyes. The two got the crowd hyped up early and managed to keep that energy level consistent throughout their whole performance. There was a point during their set where I made a genuine connection with Kim and fell in love. When this happened I left my friends side and pushed through the crowd to get as close to the stage as I could.
On my way to the front I passed a crowd surfing banana, a unicorn, a gang of monkeys and a handful of staggering drunk people. I took off my gold painted beads and started twirling them in the air at which point Kim started walking on top of the crowd to get them from me. It was surreal. The crowd was intense and navigating it was rough but it was all worth it when Kim took off a bunch of thongs and started throwing them at me. I walked out of there with two dirty souvenirs. I would have preferred a drum stick but beggars can't be choosers. On a serious note though it was one of the craziest shows of the weekend and I was so happy to have been able to be a part of it.
After that it was time for me to leave. I said goodbye to my friends and held off leaving as long as possible. I stuck around for the first ten minutes of Kid Rock's set before I decided to hit the road. Walking out of the gates without seeing Bassnectar was one of the hardest things I've ever had to do in my life. Even though I was disappointed I missed one of the greatest EDM artists of all time, I was so thankful I had the opportunity to see so many other acts and artists that I love, and some that I didn't even know existed. The Voodoo experience is a ritual that I will never forget and a rite that should be observed by every music lover at least once in their life.
Voodoo is more than just a festival…It's a spiritual awakening. Two weeks after the ritual and I still find myself ruminating on the events of that weekend. I met so many people that I will forever consider friends and many more that cemented in me the understanding that music is a source of universal power which serves to bring people from all different walks of life together in the best way possible. Thank you Voodoo for the memories and know that I will forever worship the music.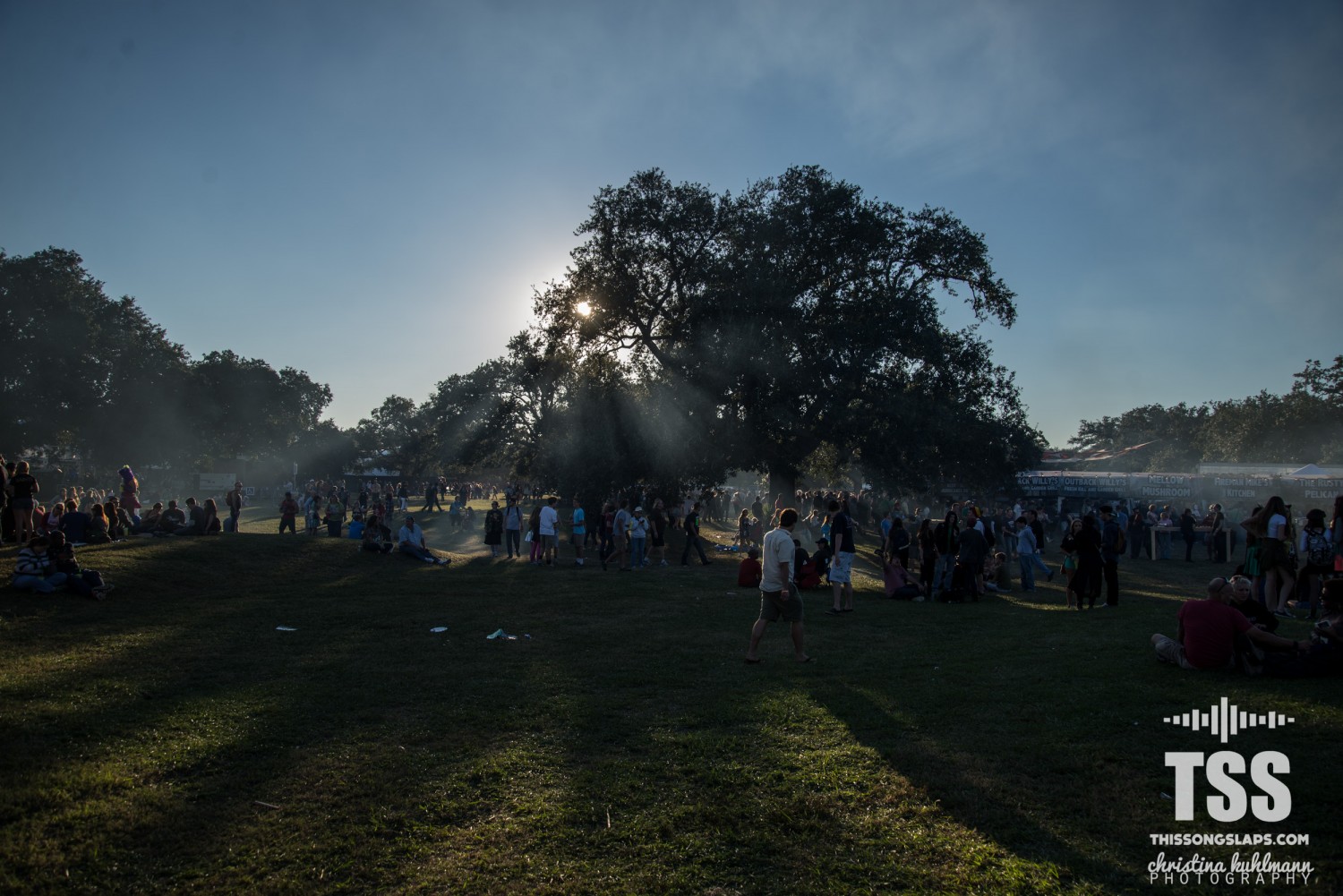 Comments
comments