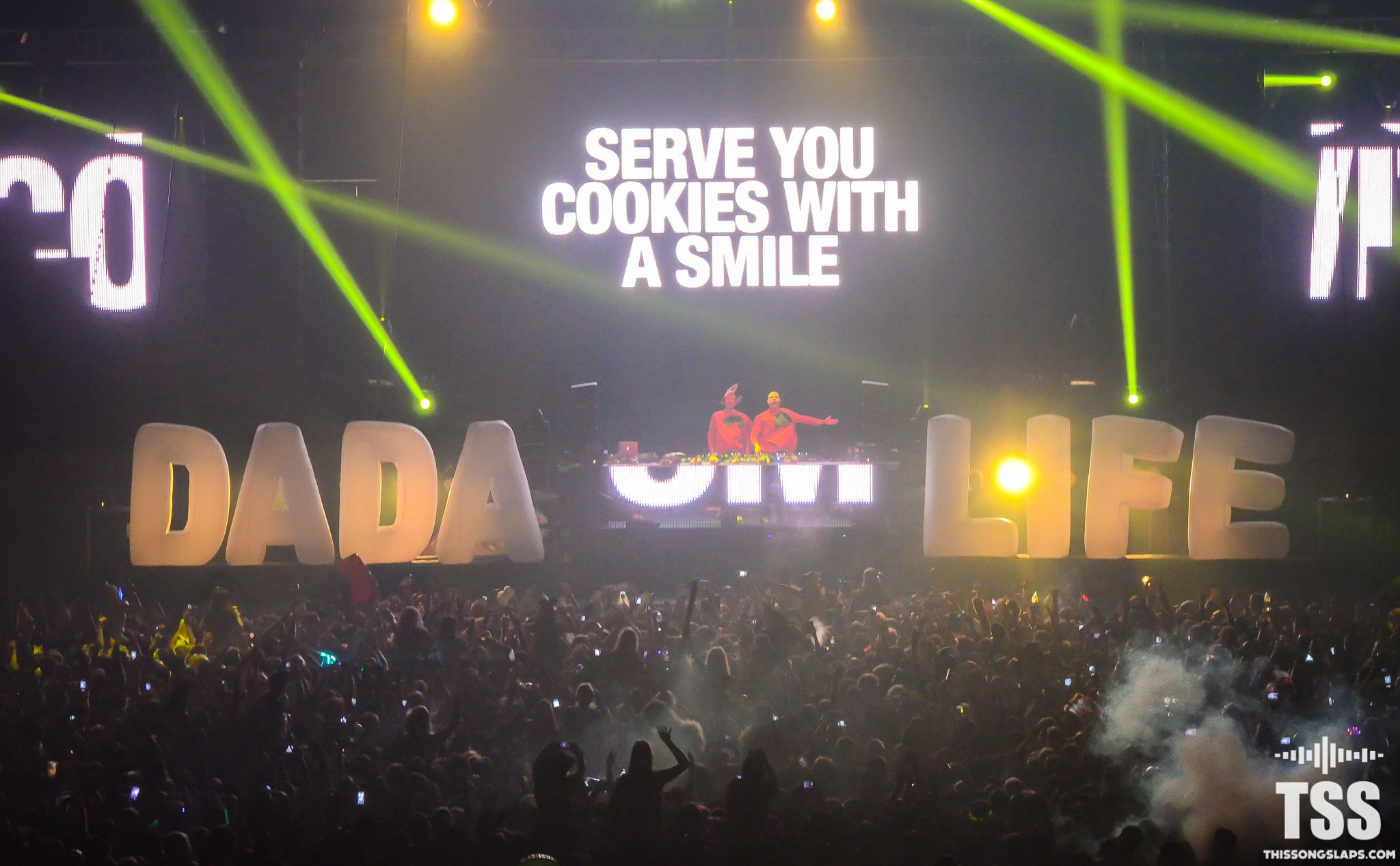 Now that the Halloween festivities are over, I have to ask, which Halloween event was your favorite? For me LED Presents Dada Land Compound at the Valley View Casino Center in San Diego was by far one of the best events I attended this past Halloween Season.To start the lineup in itself was enough to get my energy levels rising and blood boiling.  I had been counting down the days since I had first heard the announcement and to know the wait was over was like Christmas on Halloween. Just knowing that I was going to get to see a handful of my favorite DJs all compacted in one night had me anxious.
I arrived around the time Craze was playing and after getting to chat with the bananas and other awesome decked out Dada Land goers for only about 5 minutes, we were in! The vibes and energy the second you walked up the stairs were incredible. Since Halloween was still around the corner, everyone was embracing the early costume wearing spirt and living the dream in the alter egos for the night. I just knew I was in for one hell of a night and couldn't wait to get it started.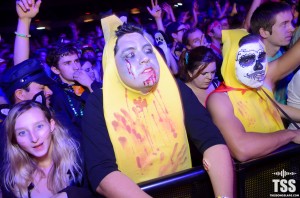 When I got into the arena what I saw was massive- a sea of people dancing under a blanket of lasers and going bananas. Craze was throwing down some mean beats getting the audience in the "ugly" mood. After that Clockwork came on, opening with one of my favorite's "Surge." The second I heard the familiar beat, I ditched the bathroom line and ran straight for the arena. When A-trak and TJR came on they both blew away the crowd's minds with their incredible scratching skills and DJ knowledge. Who knew hands could move that fast? From "Ode to Oi," to "Ghetto Ghuetta," to even some Duck Sauce, the two threw down some perfect sets to bring variety to the crowd.
Now for the creme de le creme, the main event- Dada Life! These guys know how to really step into their own world and it gets ugly( in the best way possible) From jumping in banana suits to fog to confetti to telling everyone it's okay to lose it to the music and get ugly- everyone was embracing the Dada way and just enjoying their time. It was one of the best feelings to stop and forget what you looked like and focus on what you're feeling. Michael Woods ended the night (and no,no Justin Bieber jokes here.)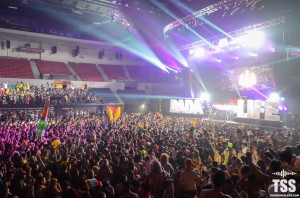 Looking back at the night this was one to remember- a Halloween Celebration for the books. The lines were easy, the music magic, not to mention the venue is incredible. If you ever have the chance to attend an LED event at the Valley View Casino Center, I highly recommend it. From an open arena dance floor to stadium seating surrounding the stage- you have the perfect view from whatever option you choose. So lose it to the music or sit down and enjoy the vibes- this was one not to miss
Comments
comments