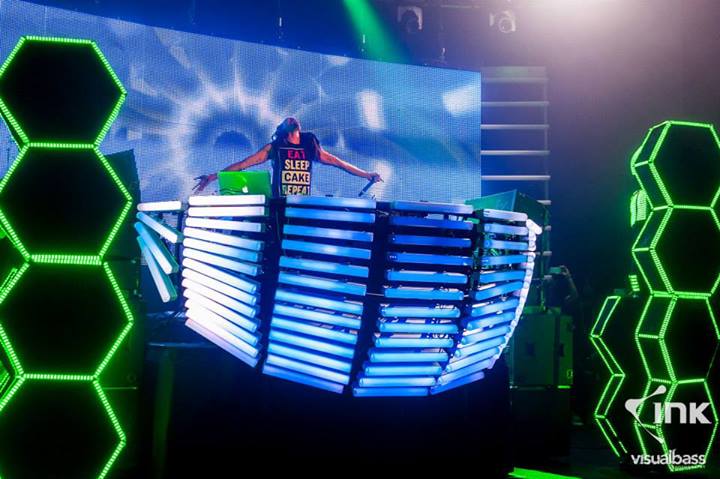 Just over two weeks ago, Borgore, Dirtyphonics and Wacka Flocka joined Steve Aoki for the Toronto stop of the Aokify North American tour. The crew made its way to Sound Academy on a chilly Tuesday night for a memorable show. With a friendly Deadmau5 wandering around backstage, and co-operative staff, the overall atmosphere of the venue was ecstatic, and the tour operations were run very tightly. Be sure to read after the jump for our full thoughts, as well as an awesome interview that Dirtyphonics were gracious enough to do with us!

To kick off the evening was Dirtyphonics. The guys played a key role in the night, getting the crowd quickly worked up and moving with high intensity tracks from their album released earlier this year. We also had a chance to catch up with them and ask a few questions, so make sure to read the full post for that!
Borgore's set was undeniably my favorite pick of the night. Asaf played one of the best sets I've heard to date, and left me in awe as not only did he have a full LED wall of his visuals running, but also surrounded himself with two stripper poles. The highlight of the night for me was when Borgore moved from behind the decks, to behind a drumkit as he rocked out. As was expected, Wacka came out partway through Borgore's set to perform their new anthem 'Wild Out', sending the crowd into a moshing frenzy. Other highlights of Borgore's set included 'Decisions' and even Dillon Francis' 'Bootleg Fireworks'.
To be perfectly honest, going into the night I was completely skeptical about Wacka Flocka Flame, and wasn't quite sure what to expect. After raising the energy level, and getting the crowd interaction at a high, the rapper had proven his place on stage.
After a filthy set from Borgore, the Dim Mak ringleader himself Steve Aoki took to the stage after a quick set-change to move the stripper poles aside. Considering that the last time Steve Aoki played in Toronto, he threw a cake over 80 ft to nail a screaming fan, I knew we were in for another treat. Playing all the classics we love him for like 'Ladi Dadi', and 'No Beef', as well as his newer tracks, his energy level had the screaming crowd rowdier than ever. As Aoki slowed things down for his ritualistic cake toss, his anthem 'Beat Down' began to play, and Aoki's target of his famous "Veld cake throw" came up on stage to receive another cake to the face (unfortunately this one wasn't as impressive of a throw). As the final moments of Steve's set came to a close, the focus of the night had one last treat in store for Toronto's crowd. As an encore, Aoki played his new track with Wacka Flocka, which ended the night with over-driving energy from the fans, and a pretty good reaction to the upcoming release.
What was it like working with Borgore and how has the tour with Borgore and Aoki been so far?
The tour's been awesome! Steve (Aoki) and Asaf (Borgore) are good friends of ours so it's always a good time touring together. Steve's show is insane and it's very inspiring to see/experience it. Travelling with 4 buses, a bunch of friend, a crazy production and playing music to thousands of people every night gives you so much energy!
Working with Borgore was fun and easy. He asked us to remix "Legend" and we gave it a Dirty twist. A couple months later we asked him to remix "Hanging On Me" – he teamed up with Ookay and they did a crazy festival trap version that's now number one of the hard dance charts on Beatport. With both his touring schedule and ours it's sometimes hard to make this happen but we did it!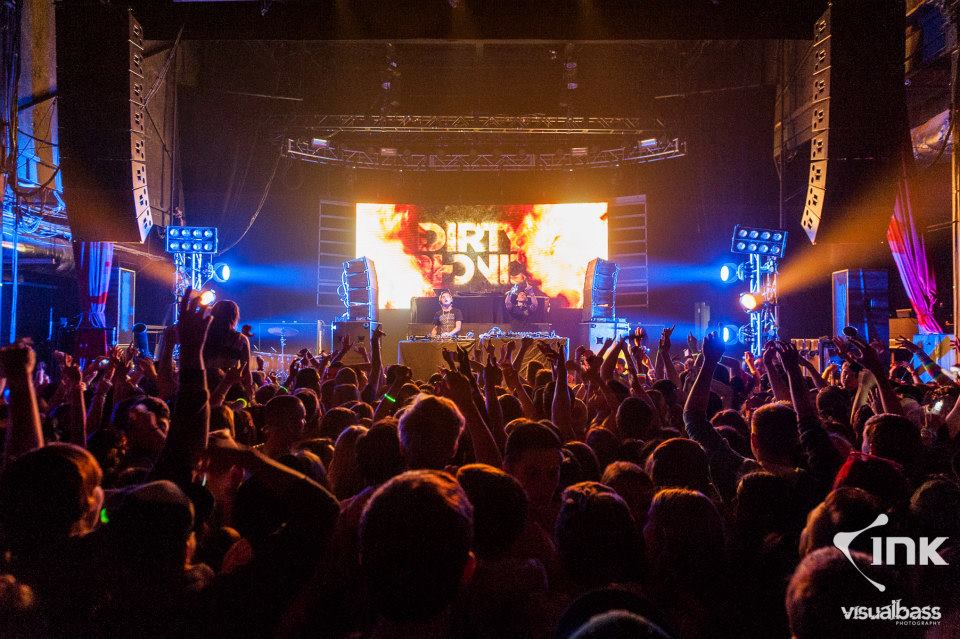 What is it like DJing with four people at once behind the decks, and do you ever feel like you're stepping on each other's toes? What does your setup for DJing look like?
Two of us (Pitch-In) and myself (Charly) are DJing on 4 decks/2mixers while Thomas and Julien play on (Native Instruments) Maschine, Kaos pads and other filters. The way we play Live and having done this non stop for the last past 5 years we don't step on each others toes. There's room for every one to play and improvise – you can call it a big musical dialogue between the four of us.
When you guys spin, do you have a rough sketch of what direction you want to take the set in or do you feed off the crowd?
It depends on if we're playing Live or if it's a DJ set. When you play with three other dudes you can't just improvise it all – it would be a huge mess…So yes we know what we're going to play.
When we play a DJ set we have more freedom to try things out, explore new directions and play with the crowd's energy and feed off of it. We've been playing more DJ sets recently and it changes what we play and how we play it, it brings something new.
As French producers, there doesn't seem to be a big bass scene in France, or is North America missing out?
The French Bass scene is obviously not as big and strong as the American one. Comparing France to the US is a mistake though as France compares to a US State – not the whole nation. The real question is what is the difference between the American scene and the European one? But you can say that the European scene is big and healthy ;)
You're able to bring such energy into your set, while still bouncing back and forth between styles and genres a lot, is there a secret you guys have?
This is us – Dirtyphonics. It's who we are and this is what we've always done from day one. Back when most other artists stuck to one genre, we chose to play a bunch of different things because it's part of our musical culture. We've created music that transitions between genres and blends style, music that pushes the boundaries. It's great to see that now most artists embrace this and play different genres.
After the Aokify tour is over, what's next for you guys? Any new music coming soon and do you have any plans in the near future for another album?
There are lots of things happening right now and soon. We just released our Linkin Park remix and did lots of other remixes to come out soon… We did one for Borgore, for Le Castle Vania, for Kaskade, for Steve Aoki and we've started working on our next big thing…We don't want to talk to much about the concept and format but we're very excited about it!
At the same time we keep touring crazy, we're doing a Spain tour in November, then flying back to the US at the end of the month, back to Europe before Christmas then back to the US for a series of show that will lead to NYE in Salt Lake City. After this we're jumping on a massive tour that we will announce shortly…it never stops!!
I didn't see any live dogs kicking around during your set, but was there a stuffed one in the green room?
Yeah, people keep giving us stuffed dogs – it's pretty fun and our collection is becoming massive.
A question we ask everyone: would you rather fight 100 duck sized horses or 1 horse sized duck?
100 duck sized horses for sure…and call it "Horse Hunt". Actually that would make a sick video…
Thanks for taking the time to talk, great catching up with you guys!
Thank you and keep it #DIRTY!
"Follow" Steve Aoki: | Facebook | Twitter |
"Follow" Borgore: | Facebook | Twitter |
"Follow" Dirtyphonics: | Facebook | Twitter |
Comments
comments