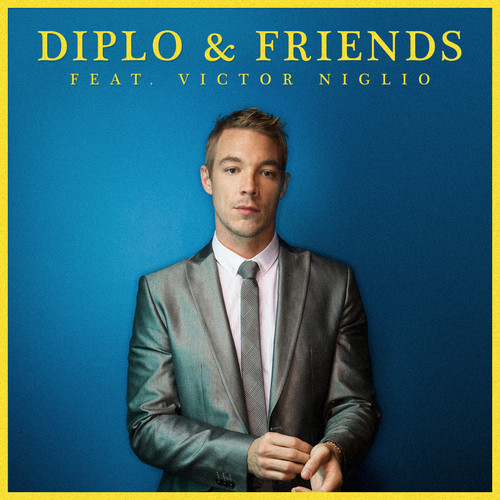 Last week, BBC Radio 1 saw the arrival of the man, the jiggy, the hair, the legend. Victor Niglio was invited on to last weeks's Diplo and Friends and lets just say Victor left his mark. Flawlessly mixing 56 different tracks within one hour, we're still in awe at his capabilities as a DJ and a producer.
"He's a producer thats taking the trap sound into a whole new dimension." – Diplo
In his 60 minute time slot, Victor very humbly plays a whole ton of originals and remixes from some of his closest friends, each one of them rising producers. Today is Victor's birthday, and as an act of thanks, and to celebrate, he's put the mix up for free on his SoundCloud account. Don't be a fool, go and pick up the mix now and tweet (@victorniglio) him a happy birthday message!
Victor Niglio – Diplo & Friends Mix BBC Radio 1 | Download |
"Follow" Victor Niglio: | Facebook | Twitter | Soundcloud |

Tracklist:
0:00 Intro
1:45 Tsunami (Frankie Sanchez Bootleg) – DVBBS, Borgeous
3:02 Hacksaw (Original Mix) – Aylen
3:47 Reverse (Original Mix) – JakeSgarlato
4:32 Rex (Original Mix) – Oddzilla & XNDR
5:32 Drive – PINEO
6:32 Ritual – Wiwek & Cesqeaux
7:58 Layer Cake (Original Mix) – Hyperbits
8:43 Jungle Bass – Victor Niglio & Happy Colors
10:06 Get Lose (Vanic Remix) – Showtek & Noisecontrollers
11:13 Buzzer (Original Mix) – Oliver Heldens
12:13 Carousel (Original Mix) – Riggi & Piros
13:28 Get Busy (ZooFunktion Bootleg) – Sean Paul
14:13 Dual Wield (Original Mix) – Junkie Kid
14:59 Ya Mon! – Fratello
15:43 Never Say Goodbye (Amenzo Remix) – Hardwell & Dyro feat. Bright Lights
17:28 MADLIBS – Alex Young
18:13 Wildfire – Jordan Alexander & ZAXX
19:06 Bomboclat (Original Mix) – 4B
19:40 Get Some (Original Mix) – Shapes of Light
20:17 Fight – ak9
21:17 Tacos & Burritos – G-Buck & Juyen Sebulba
22:17 Fire (Dubsef's Festival Trap Remix) – Jacob Plant
23:05 Supressor – Cubism
23:39 Shout (Gummy Remix) – The Isley Brothers
24:17 BINGBONG (Original Mix) – NYMZ
24:48 Anger (Original Mix) – Lookas
26:12 Buyakasha (Cosenza Bootleg) – Symone
27:13 Who (Victor Niglio Festival Trap Remix) – Plastik Funk & Tujamo
27:48 Pop It – Goon Bags
28:42 Love Me Again (Sound Remedy Remix) – John Newman
30:25 Animals (Victor Niglio & Martin Garrix Remix) – Martin Garrix
31:34 Animals (Victor Niglio Twerk VIP) – Martin Garrix
32:36 Dumptruck – Dotcom
33:26 Hermetico (Ozzie "Talk Dirty" Edit) – Balkan Beat Box
34:14 Set It Off – LVX feat. XVII
35:12 Bow Down – Des McMahon feat. XNDR
36:00 Jiggy – Victor Niglio feat. Mr. Man
37:17 TWERKDA$$ – CMC$
38:15 Viva La Vida (Markus Cole Remix) – Coldplay
40:02 The Illest (Victor Niglio Remix) – Far East Movement feat. Riff Raff
40:46 Locked Out Of Heaven (Maison Cartel Remix) – Bruno Mars
42:16 West Korea – Kennedy Jones & Ookay
43:01 Where's My Money – Boombox Cartel
43:46 Hype (Hunter Siegel Remix) – Deorro & ZooFunktion
44:31 Stomp – Victor Niglio & Junkie Kid
44:16 Threshold – Synchronice
46:01 Booty Monsta – Borgore & Victor Niglio
48:23 The World Moves On – Static Groove
49:01 Wicked (VIP) – Inceta
49:46 Take Me (John Kim's Bouncy Remix) – Tiesto feat. Kyler England
50:23 Adrenaline – Lush & Simon
52:08 Mirror – Teknartist
52:53 Dancing On My Own (Kaj Melsen Bootleg) – Robyn
55:01 Sun Dial (Original Mix) – Speaker Of The House
56:23 The Door (Original Mix) – Michael Berry
57:31 Don't Worry If This Is Love, Child (Victor Niglio Bootleg) – Bob Marley vs. Swedish House Mafia
Comments
comments