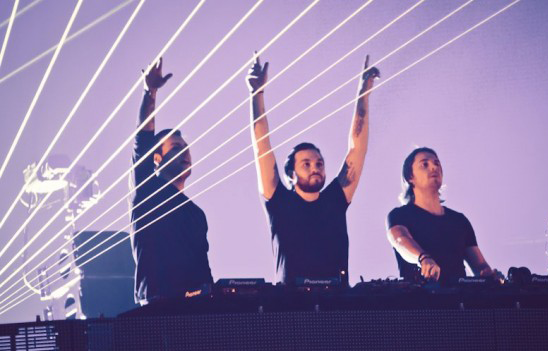 Back in May, Swedish House Mafia began to leave clues leading to a very mysterious project appearing to be a documentary by Lune titled "Leave The World Behind". Along with a few strange pictures of the trio, Lune had also released two 11-second trailers featuring Sebastian Ingrosso and Axwell in peaceful, undisclosed locations. Eventually we saw an awesome cover version of their classic 'Leave The World Behind', and just today we've received another teaser.
Today Swedish House Mafia decided to release a teaser clip of the documentary titled "Clip One" which showcases the chaotic news of the powerhouse project breaking up, the "One Last Tour" announcement and the members leaving their families to fly all over the world rocking one sold out arena after another. Over one million tickets sold on a single tour. The documentary is untitled as of yet but it's likely that we can expect to see it before the years end.
This documentary will become proof to solidify that this legendary trio will go down in the books as true EDM rock-stars.
Comments
comments