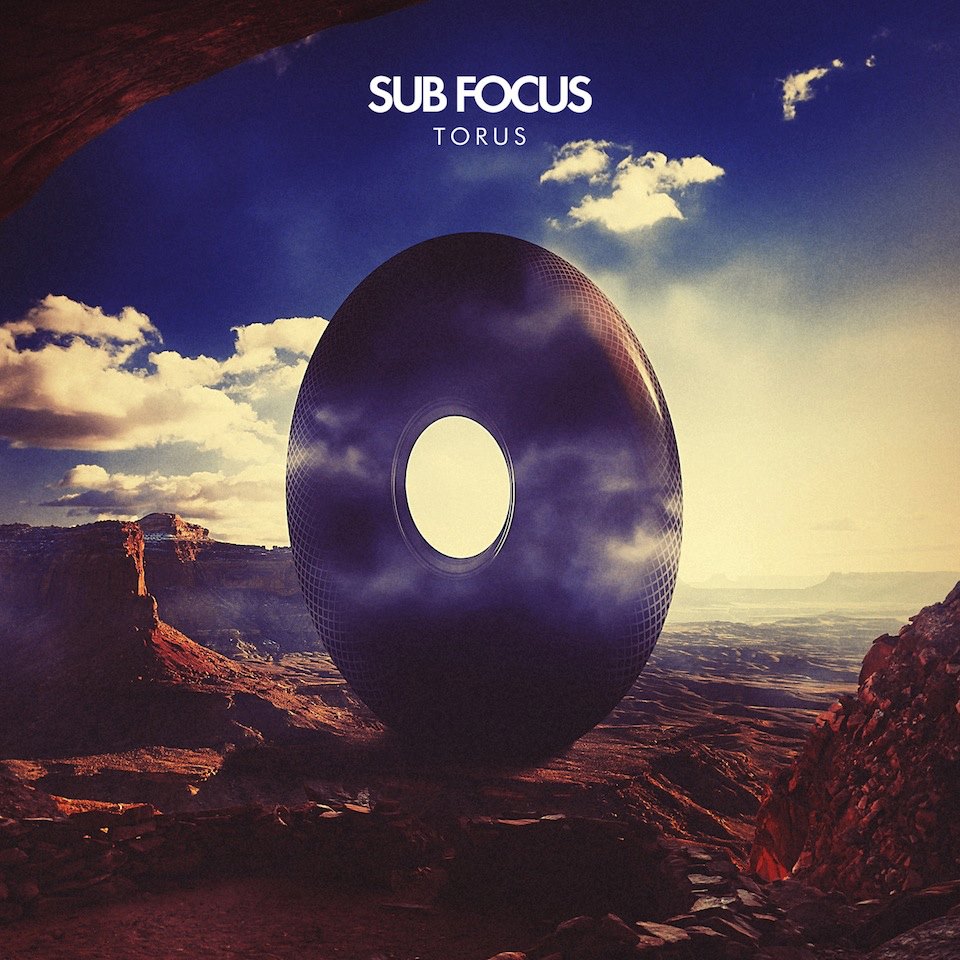 Torus
As the opening to Sub Focus' masterpiece, the title track sways from the overall drum and bass theme of the album, to start things off with a more aggressive sound. Opening the track with some melodic synth leads, the track builds up to a more dubstep oriented drop and is certainly a worthy track to set pace for the rest of the album.
Safe In Sound
On 'Safe In Sound', we hear sampling of a classic track, along with some vocals from Sub Focus himself, the track comes together in a more up-tempo drum and bass track. Becoming an instant classic, 'Safe In Sound' opens up in the drop and lets everything go. With the big hook of a vocal sample, and some clean production, this track is definetley one of my favorites on the album.
Endorphins (feat. Alex Care)
While 'Endorphins' released earlier this year as a single and a remix package, the original track is still my preferred over the more popular Tommy Trash remix. Featuring vocal work from the talented Alex Care, this track brings the tempo down a tad, and highlights the vocal work more. Again using the feel good drop and the snare and hi-hats, Sub Focus brings this one together while showing the tasteful restraint of not going full drum and bass on the drop.
Out Of The Blue (feat. Alice Gold)
Another track that has been out for over a year, 'Out Of The Blue' has only had time to simmer, making it that bit more good. Starting with a quicker pace, 'Out Of the Blue' is quick to start and quickly builds into a break, where you'll be assaulted with an array of synth leads, before the track escalates with the vocals, until the drop which is pretty damn slick. Without going all out on the lower end, Sub Focus is able to create this incredibly melodic track.
Twilight
I will forever be singing these lyrics! I feel like someone is lulling me to sleep in a loving way while the crazy ass beat in the background lifts me up to the heavens. While this may be the shortest track on the album in terms of length it's still one of the most powerful. Simply amazing.
Close (feat. MNEK)
One of the very cool and unique things about any album is it's ability to easily switch genres. Any good album tells a story, and that story shouldn't just be confined to the same format. 'Close' is a very soulful deep house track, with the harmonic chords and the vocal work is incredible as well. While it's not what you'd typically expect from Sub Focus, it's a track that stands out, and that's something that takes courage from an artist. The risk of putting something on your album that is completely different from your main sound is admirable, and in this case it pays off.
Turn It Around (feat. Kele)
OK so 'Turn It Around' has been on repeat for the last week on my iTunes. The vocal writing from Kele is incredible, and the production on this is pure perfection. The combination of crashing snares and rolling hi-hats with synths is overwhelmingly brilliant. Even though the track isn't an "in-your-face drum and bass track", it still contains a lot of the elements you'd expect to find in one. Sub Focus brings it down a few notches to create my favorite track on Torus.
Out Of Reach (feat. Jayelldee)
This may be one of the more underrated tracks on Torus but I absolutely love Jayelldee's vocals in this! They're calming but somewhat upbeat too. That techy build up is really cool in the sense that you won't expect the drop you're about to hear. Sub Focus had me guessing on this one but in a great way.
Falling Down (feat. Kenzie May)
This track was the first single on the album that we were exposed to, and 'Falling Down' is almost two years old now. While it released as an EP on OWSLA, the track is back for Torus. Again a more aggressive track, this one has that dubstep-meets-electro drop.
Turn Back Time
After featuring a bunch of artists, Sub Focus busts out a solo track with 'Turn Back Time.' This track is really groovy but still packs a punch as far as bass goes. The vocals accompanied by a piano in the build up create for a catchy chorus but it's immediately followed by a crazy drop. The drum kicks in this are outstanding as well.
You Make It Better (feat. Culture Shock & TC)
The collaborations on this album are insane! I mean look at all the features Sub Focus has had so far and now he brings in Culture Shock & TC in for this one!? 'You Make It Better' is more of an upbeat DnB song but it's also packed with powerful vocals as well. The bubbly electronic sound in this one makes it really catchy and hard not to call it one of the best on the album.
Tidal Wave (feat. Alpines)
'Tidal Wave' is a track that needs no introduction or comments but we are going to give it one anyways. Everyone's heard this song (or at least I hope so). It made huge waves this festival season (pun not intended but totally intended). Finding it's way into a lot of epic sets all over the globe. This one is a true ear pleaser.
Until The End (feat. Foxes)
What is there to say that we haven't already said? How do you end a perfect album? With a perfect track and perfect vocals, that's how! Foxes is no stranger to electronic music vocal production and with Sub Focus' genius he brought her in for the last song on the album rightfully titled 'Until The End.' This is a more mellow beat but is still a great tune. Foxes lyrics and vocals really bring this one full circle to end on a great note.
Comments
comments