Summary:
This year was the second annual Beyond Wonderland Bay Area and we must say, it was absolutely amazing. From the production, to the music, to the vibes, and finally it's energy. This event has to be hands down one of our favorite festivals so far in California. Compared to last years Beyond Wonderland Bay Area which was Insomniac's debut in the Bay Area for EDM fans, it was only a day long and average production of a festival but not this year, this year Insomniac came in full force this year with the event and they did not disappoint one bit.
Click more to check out the full review!
The stage productions compared to last year were mind blowing the moment we walked into the event. Many in the crowd were saying it felt as if the event was a "mini EDC" to them and we thought the same. First, the 'Madhatters Castle' was what many always love when it comes to stages… massive, led panels, lights, and lasers. The 'Queen's Domain' stage had a great theme of Alice In Wonderland to fit the theme of the event and many seemed to love it involving a background of a forest along with a giant mushroom and the hookah-smoking caterpillar from the story itself. Third, was the 'Cheshire Woods' which was where we could find all of our bass and trap needs which also involved a lot of fire and more lasers. Lastly, there was the "Wide Awake Art Car" where the Discovery Project winners played along with a ton of local artists.
Music:
As for the music, we loved it all as there was a wide range of styles of music and artists present at the event. We have reviewed what we thought were our 5 favorite sets from the event which were the following:
Headhunterz
So we were very interested in checking this set out as we are big fans of Headhunterz here at TSS but also to see how Hardstyle would do on a massive stage like this in the states as it's not quite popular yet in the states as it is in other countries. As soon as Willem came up on stage he opened up with his remix of Blutonium Boy's 'Make It Loud" and to our surprise, the people went crazy to it. Many would assume that for a set like this that involves a genre that isn't so popular as other genres in the states, many would leave and make a noticeable difference in the crowd but for Headhunterz at Beyond Wonderland, that wasn't the case at all. Throughout the entire set, the crowd was full all the way to the back and they were loving it. Screaming, jumping, hands in the air, hearts in the air, it was truly shocking to us. We caught up with Headhunterz backstage for a quick conversation and he was just as shocked as we were. As our friends over at EDM Magazine showed him footage of his set from the crowd, Headhunterz was blown away and speechless with a huge smile on his face as he held his hands in front of his mouth completely shocked. He told us that he came to the event very nervous and unsure of how things would turn out but of course said was so surprised and in love with how things turned out. He continued on saying that this gig has been one of his favorites recently.
Dash Berlin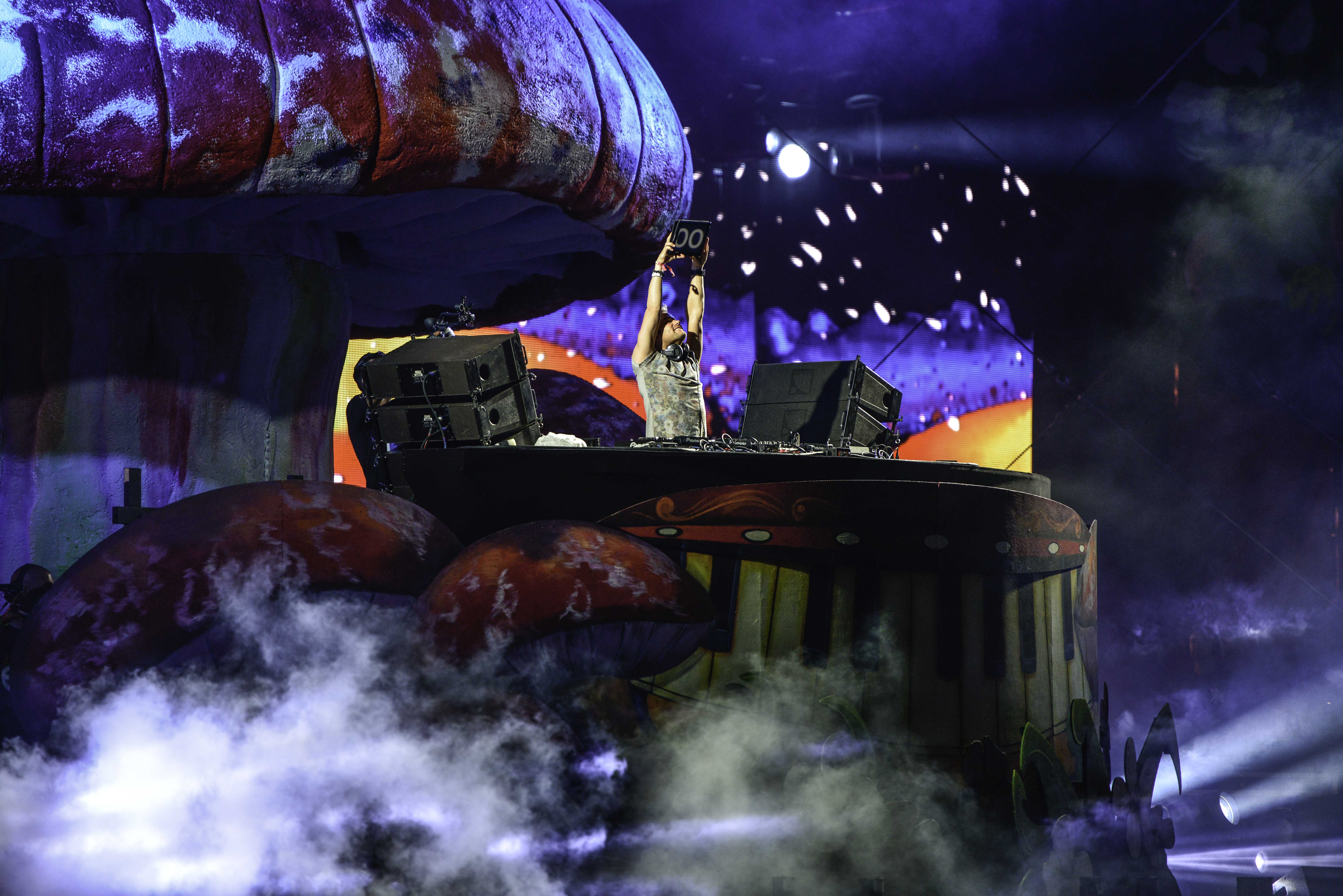 Second on our list of favorites sets at Beyond Wonderland Bay Area this year was Dash Berlin who actually took the stage right after Headhunterz at the 'Queen's Domain'stage. With the crowd roaring for this world-renowned name, he took the stage and got to work immediately. Taking the crowd on a journey of music, the crowd sang, danced, and came together as he opened with his track 'Steal You Away'. Dash's song selection we believe was great and well chosen for such an event. The set in general involved great mixture of heavy bass lines, beautiful vocals, uplifting melodies, some throwback tracks, and of course a great crowd to make it a great experience for us. We must admit that the production also gave it a beautiful touch with all the lights surrounding us during Dash that fit the emotions of his set and assisted in making him one of our favorites sets of the 2 day event.
Avicii
Third on our list of our favorite sets from this event is Avcii. With just recently releasing his debut album "TRUE" which we loved, we were determined to catch his set here and he as well did not disappoint one bit us or the rest of the crowd. Playing a ton of material from his new album and his other popular productions, the crowd was jumping and singing all night long. Getting the party started right away with his widely known track with Nicky Romero 'I Could Be The One', the crowd began yelling with excitement which continued on for the rest of his set as he played many of his fans favorite productions of his. With the fireworks going off in the background, smiles were lit all around us with how much fun they were having and the good vibes were more alive than ever at the Shoreline with this man. At one point the crowd went on a massive karaoke session with Avicii as he played a mashup of his 'Superlove' mixed with Calvin Harris & Florence Welch's 'Sweet Nothing' which was one of our highlights with Avicii that night.
Hardwell
Being rumored to be somewhere on the Top 5 for DJMAG TOP 100 this year, we of course had to check out Hardwell's set as well which left us with adding him fourth to our list of favorite sets. We caught up with him quickly backstage before his set and watched as he tested out Google's new glasses. The excitement with him for his set was obvious. Hardwell has quickly been on a huge rise within the past 2 years and it's clear that a big reason why is because of his live performances. Hardwell brings it hard which can easily explains his 'GO HARDWELL OR GO HOME' as when you enter a stage where he is playing, you are bound to lose it and go HARD. Opening with his huge track with W&W 'Jumper' the crowd quickly picked up the energy as Hardwell is a master at reading crowds which comes as no surprise as he as been in the DJ game for many years now. Including even the Red Hot Chili Peppers and their 'Californication' in his set, it's hard not to love this guy.
W&W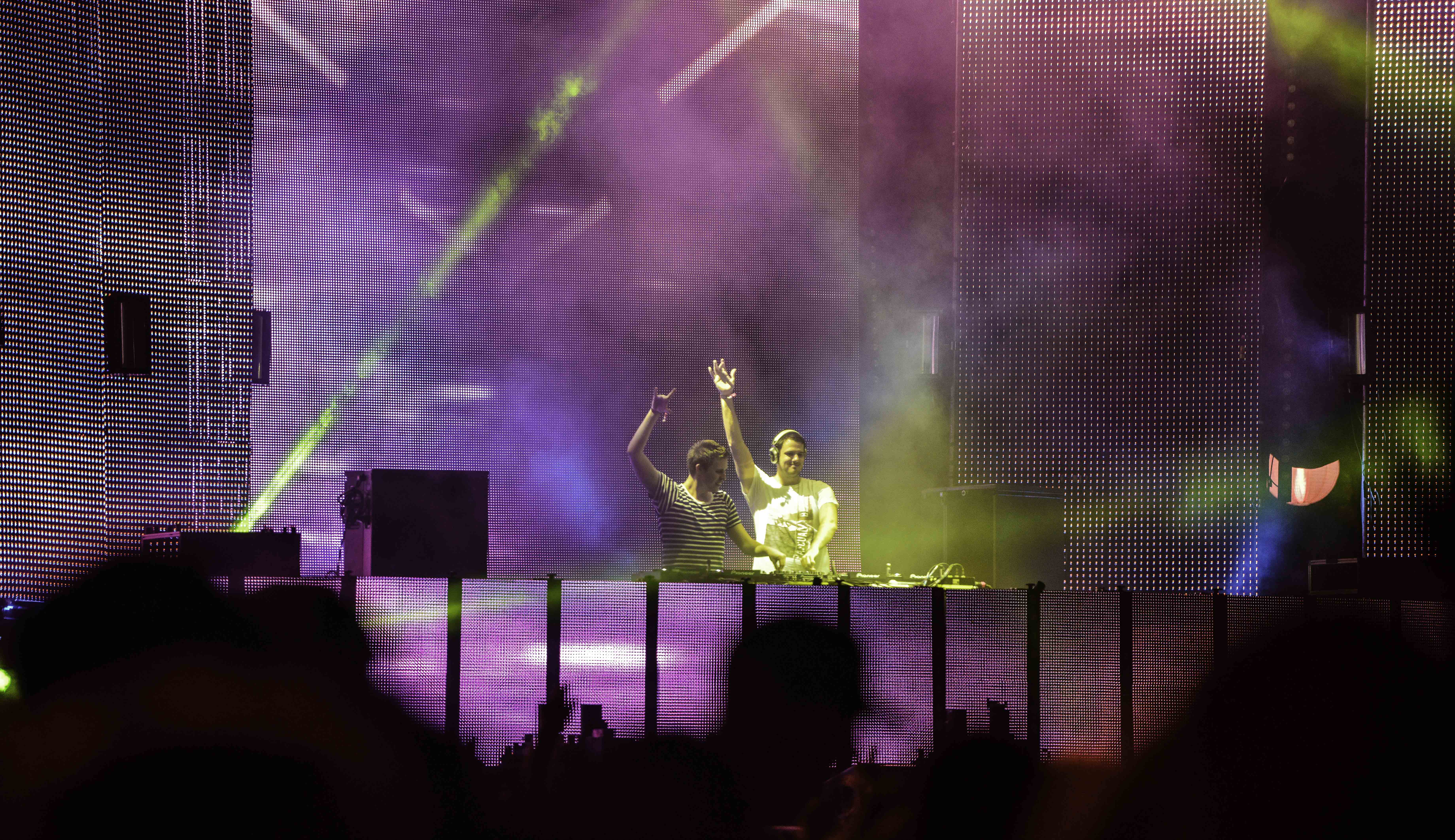 Lastly, we have W&W, who if you don't know by now, that would be a huge surprise as they have as well made a name for themselves quickly along with Hardwell with many top charters and their hard drop signature. The dutch brothers helped close the event the last day playing last at the 'Madhatters Castle' which was as well a great experience. From start to finish, it was a non stop party that involved a lot, and we mean a lot of lasers and fire. The crowd of course, always alive and loving it, it was hard to just stand around and not dance as the event came to a close. Many people hugging and holding each other as they prepared to go back to reality, it was a great way to end the night along with the event.
We'd like to thank everyone who made this event possible as the hard work was obvious with the amount of production and size of the event along with the fans who make the experience what it is. We loved every moment of Beyond Wonderland Bay Area and are excited to go down the rabbit hole once again next year.
Photos by: Kyle Fino (Epikk Photography) & Insomniac.
Comments
comments