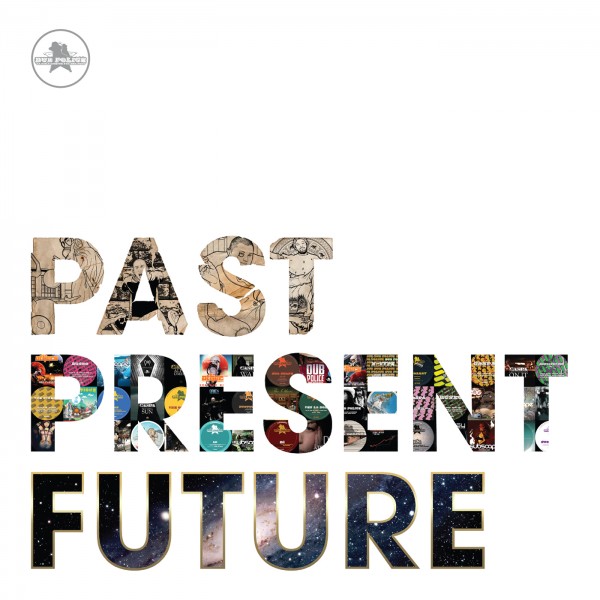 Ya ave a license fah dem dubz? Dub Police is arguably the most iconic label in electronic music history, and undoubtedly the most iconic in dubstep history. Founded by Caspa, aka the Godfather (or maybe it's just me who calls him that, but everyone should), Dub Police has produced some of the most influential and downright incredible dubstep that the world has ever heard, and they show no signs of slowing. Their latest project, titled "Past, Present, Future", pays homage to their history, their stance now, and where they're taking the music tomorrow. Here's what Dub Police has to say about the album:
As an iconic home to emerging Dubstep talent for almost a decade, Dub Police have played a pivotal role in the genre's sonic evolution. As key whistleblowers if you like, they were first to champion the sounds of genre-defining artists like Rusko, Emalkay and Trolley Snatcha and have continued to build on that legacy with label boss Caspa leading the imprint firmly into the future. To celebrate just how far they've come, Dub Police are proud to present 'Past, Present & Future', a 45-track compilation album that showcases the evolution of their sound, by those who helped make it happen. It will be available across three formats; digital, CD and as part of a specially-curated vinyl package that will see two tracks taken from each section and pressed to 12" wax. Tracks include those never before released on vinyl alongside a number that have completely sold out, including L Wiz's 'Girl From Codeine City', a track out of circulation for near on six years, and The Others & Emalkay's coveted banger 'Fallout'.

The 'Past' will be of particular intrigue to the label's early enthusiasts, with a swathe of highly- sought after classics making up the majority of the track-listing. From Emalkay's seminal breakthrough heater 'When I Look At You' to the sullen majesty of Caspa's glorious 'Cockney Violin', there is plenty of sure-fire gold on offer here. Of course, the contrast between then and now is also an interesting one, with tracks like The Others' 'Africa V.I.P' serving as poignant reminders of the label's beginnings; for many, these were the tunes that first introduced them to the genre.

'Present' looks more to the sound that has made considerable waves across the pond and beyond, with music from established Dub Police names like Subscape and The Others sitting proudly alongside more contemporary upstarts Variations and Mydas. These are the tracks you could expect to grace raves across the world right now, permeating the sets of the label's artists and contemporaries alike. Caspa's recent 'Techno Terry' single, featuring hotly-tipped protege Dismantle, is a standout feature, alongside Trolley Snatcha's club banger 'Make My Whole World'.

Naturally, looking forward would not be possible without the past or the present, but the section that looks to the genre's future is arguably the compilation's most important. A whole host of label talent give us their insight into the sound's future composition, alongside intriguing features for J:Kenzo & Matty G and next-generation producers Ethic, Oiki and Badklaat, all of whom point to a bright and intriguing future for the sound.

Bold, expansive and a fitting testament to their continuing legacy, this is the story of Dub Police, and furthermore, Dubstep, through the eyes of some of it's finest purveyors.
The compilation, with a November 18th release date, will come in 3 forms: Digital (Mp3), CD, and Vinyl. Try and tell me you don't want a Dub Police vinyl record hanging up on your wall, I sure know I do.
The track listing, chosen by Caspa himself, is impeccable and does a fantastic job of showcasing where Dub Police started, and where they're going. You can literally hear the evolution just by listening down.
PAST
GIRL FROM CODEINE CITY – L-WIZ
COCKNEY VIOLIN – CASPA
WHEN I LOOK AT YOU – EMALKAY
FOR THE KIDS – CASPA
INTERNATIONAL ROOTS (LD REMIX) – MUNGOS HI FI FEAT. EARL 16
AFRICA VIP – THE OTHERS
NOTHINGS WRONG – SUBSCAPE

WAY OF THE DUB (CASPA REMIX) – N-TYPE

ACTON DREAD – RUSKO

THE FUTURE – TROLLEY SNATCHA

FOREVER – CONQUEST

GRAVITY – THE OTHERS

COCKNEY THUG (CASPA REMIX) – RUSKO

FABRICATION – EMALKAY

TURF W*RZ – MATTY G
PRESENT
I NEED YOU – SUBSCAPE
GET IT NOW – OIKI
TECHNO TERRY – CASPA FEAT. DISMANTLE
FALLOUT – THE OTHERS & EMALKAY
WHEN I SEE YOU – SUBSCAPE
SELECTA – DIRTY DOG
MAKE MY WHOLE WORLD – TROLLEY SNATCHA

SEXY BEAST – CASPA

SQUARED – MYDAS

BARKIN MAD DIRTY DOG

SUBBINGTON – VARIATIONS

TEMPLE RUN – ETHIC

ONE MAN SHOW FEAT. LONETTE CHARLES (J:KENZO REMIX) – THE OTHERS

FATBOY RIDDIM – FILTH COLLINS

BENEATH THE FOLD – MYDAS
FUTURE
JOY – THE OTHERS
ARE YOU SCARED – OIKI
GANJA TALK – TROLLEY SNATCHA
LONDON ZOO – CASPA
MAD MAN FEAT. RIKO – CASPA
SC CONNECTION – MATTY G & J:KENZO
FIGHTING FOR AIR – VARIATIONS
HARDSTYLE – KGB
 GET YOU DOWN – SUBSCAPE
SUCKER PUNCH – DIRTY DOG
THE WAIT – MYDAS
I WOULD HAVE LOVED YOU – SUBSCAPE
AMAZONIA – THE OTHERS
GET TWISTED – BADKLAAT
GIVE AND TAKE – TROLLEY SNATCHA & SUBSCAPE
Vinyl One
SEXY BEAST – CASPA
SUBBINGTON – VARIATIONS
Vinyl Two
FALLOUT – THE OTHERS & EMALKAY
GIRL FROM CODEINE CITY – L-WIZ
Vinyl Three
SC CONNECTION – J:KENZO & MATTY G
SQUARED – MYDAS
Comments
comments