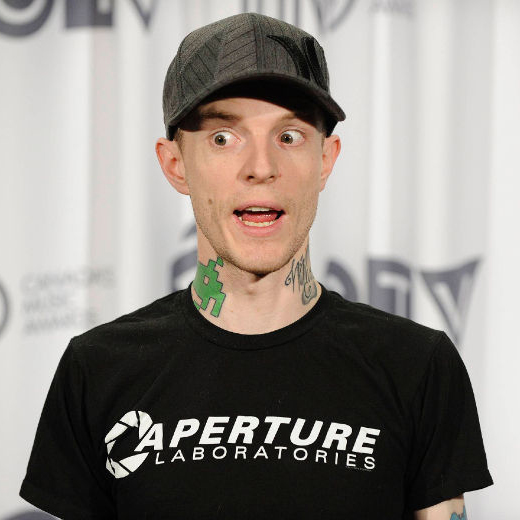 After seeing the results of DJ Mag's 2013 Top 100 DJs announced over this weekend, Deadmau5 took to twitter to say a few words. Being the ultimate troll that he is, the Mau5 proceeded to show that he cleary does not give a shit about the rankings.
Ranking in at the #12 spot right below Skrillex and above Alesso, W & W and Calvin Harris, Deadmau5 instantly took to Twitter to lash out saying, "HOORAAY!!!! IM THE 12th BEST CD PLAYER IN THE WORLD!!. suck it! id like to thank the committee. my fans, all that shit. etc etc." Clearly poking fun at what it means to be a top "DJ" in these rankings.
Was that enough trolling for the Mau5? Nope. After that first tweet he proceeded to tell Hardwell and Armin Van Buuren to "suckit" with this tweet "wait.. hold up.. 12?… thats number one… AND two… hah! you can both suckit @hardwell and @arminvanbuuren IN YOUR FACES. I AM BEST PONY."
Still not enough? Deadmau5 then proceeded to troll some more, expressing how Paris Hilton should have made the DJ Mag Top 100 list with her horrendous DJing skills with a follow up tweet, "honestly, im kinda dissapointed paris hilton didnt make the list (seriously) i was really rooting for that shitstorm to go down."
Do you agree with him? Is this DJ Mag list a bunch of over-hyped nonsense? I'm curious as to why incredible, diverse artists like Carnage, Pretty Lights and Bassnectar do not appear anywhere in the top 100. What do you think?
HOORAAY!!!! IM THE 12th BEST CD PLAYER IN THE WORLD!!. suck it! id like to thank the committee. my fans, all that shit. etc etc.

— deadmau5 (@deadmau5) October 19, 2013
man, its so unreal… i mean, all that training! finally payed off! heres to another awesome year of ableton doing everything for me.

— deadmau5 (@deadmau5) October 19, 2013
k, top100 shits finally over thank god. can i go back to robots and actual music making now?

— deadmau5 (@deadmau5) October 19, 2013
wait.. hold up.. 12?… thats number one… AND two… hah! you can both suckit @hardwell and @arminvanbuuren IN YOUR FACES. I AM BEST PONY.

— deadmau5 (@deadmau5) October 19, 2013
honestly, im kinda dissapointed paris hilton didnt make the list (seriously) i was really rooting for that shitstorm to go down.

— deadmau5 (@deadmau5) October 19, 2013
Comments
comments