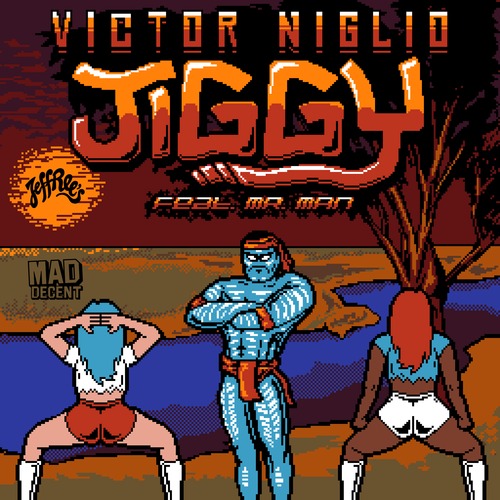 I can't express how excited I am for this release. Victor Niglio's official twerk anthem of 2013, 'Jiggy', has been in the pipeline for a while now, and if you've been among those lucky to have seen it dropped live, then you have my jealousy. 'Jiggy' is this endless hook of rolling snares, and flawless vocals from Mr Man.
From the get go, his Jeffree's debut "Jiggy feat. Mr. Man" tosses you into a sea of flawless drum rolls and kicks that are guaranteed to make everyone on the dance floor shake till sunrise. Mr. Man's vocals take the instrumental to an even higher level that will have even your Aunt Gertrude getting jiggy up against the wall. Get jiggy y'all.
If you have a Mad Decent Premium account on drip.fm, then you can head over and pick up the twerk anthem for a free download right now! On October 3rd the track will be available for free, public download. Two weeks after that the track will hit iTunes and Beatport, and the music video will be released!
#jiggy
Victor Niglio – Jiggy feat. Mr. Man | Out Oct. 3 on Mad Decent |
"Follow" Victor Niglio: | Facebook | Twitter | Soundcloud |
Comments
comments