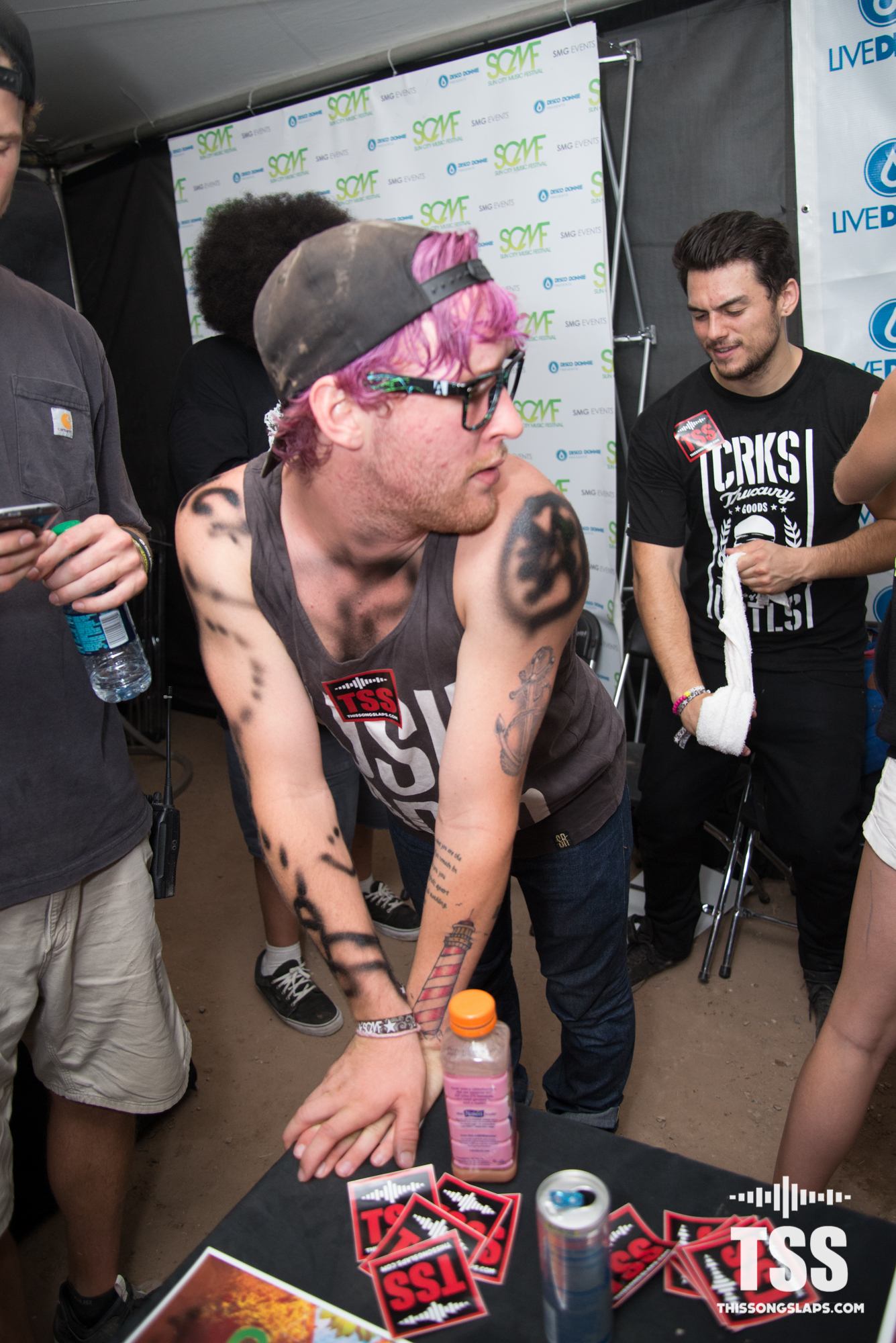 The hashtag SCMF used to connect everyone at Sun City Music Festival together captures the essence of this amazing two day festival: #ElPasoKnowsHowToParty.
The line-up was incredible featuring legends and top of the chart acts. I can't even begin to tell you my favorites because I'd just list the entire line up.
Lucky me, I got to photograph both days and not only did I meet handfuls of TSS fans, but I got to shake hands with artists who TSS adores.
First day we had meet & greet with two groups, Adventure Club and Candyland. I could not have hung out with a more fun group of people. Check out their meet and greet photos on ThisSongSlaps Facebook page to see what I'm talking about. I dare you to try to count the number of times Ethan photo bombed Adventure Club's photos.
The second day ThisSongSlaps hosted meet and greets with Seven Lions and Zomboy. Jeff, AKA Seven Lions, was the most gracious artist I have ever met and it was fun seeing fans exchange kandi for a photo and a hug. I spoke with Jeff's wife prior to his set and she reminisced about the times they used to be ravers and how much kandi they have collected over the years from fans. Zomboy's meet and greet was a blast! There were so many fans who came out to get a photo and say hi. Before his meet and greet, we got to catch up with him for an interview which will be posted later!
The event in all was amazing. There are few chances where you get to see so many amazing acts all in the same weekend. Sun City Music Festival will definitely be seeing me again next year, even if I have to drive a whole day!
Comments
comments

<!-comments-button-->