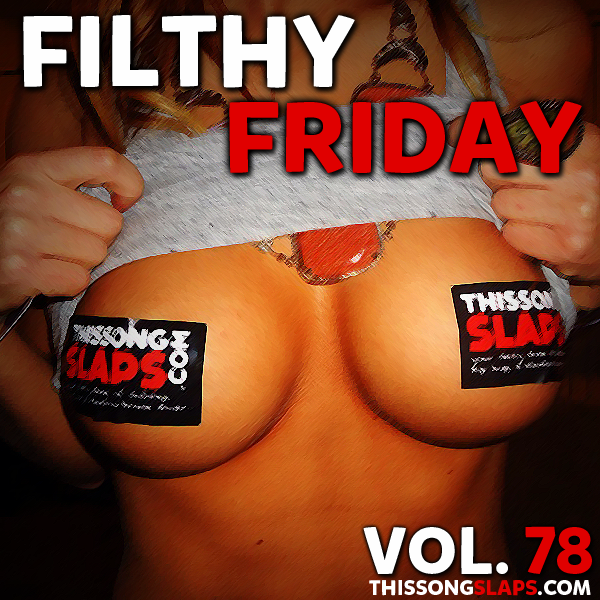 Loyal readers who have been part of the TSSFam for awhile (over one year), you know that we used to bring the nastiest dubstep tracks are straight to your face every Friday morning to kick your weekend off right. You've also probably noticed that we've been on a brief hiatus and haven't posted a compilation in a little over one year.
Well fam, the time has come for us to bring the bass back. We've been missing Filthy Friday, you've been missing Filthy Friday, so it only makes sense that the rebirth of Filthy Friday comes upon us. We're not here to f**k around and neither is Filthy Friday. It's back to stay. You may find several older tracks in this week's edition, but don't freak out, they were added before the series was discontinued in 2012 and we decided to let them stay.
Now let's start where we left off back in August 2012, shall we?
Put down your orange juice and turn up the volume because it's about that time of week again for us to drop some filth on your day with Filthy Friday Vol. 78.
We've got a whole mess of sick tracks for all you filth fans out there, Thank God It's Filthy Friday. Cyrex is kicking off this week's compilation with his BRAND NEW digustingly filthy remix of Labrinth's "Earthquake" featuring Tinie Tempah followed by KATFYR' MASSIVE remix of The Prophet's 'Ordinary Lights'.
After that, you know the drill; the good filth never stops coming in this week's series, so go down the line, press play, and you're bound to find a couple of new tracks to add to your filth collection. Kick back, turn up your speakers, and enjoy Filthy Friday Vol. 78.
Let us know what you think about the return of Filthy Friday in the comments section below. We hope that you enjoy this compilation just as much as we enjoyed putting it together.
Check out all the artists featured at the bottom of the post. Cheers.
Filthy Friday Vol. 78 | Download | Alternate Download |
Artists Featured: Cyrex, KATFYR, Mantis, Calvertron, Gretzky, LUMBERJVCK, SirensCeol, World Class Art Thieves, Mutrix, Noisia, Rekoil, Clark Kent, Operation Dankstar, RE-COOP, TABATA, & Hugs&Drugs
Comments
comments