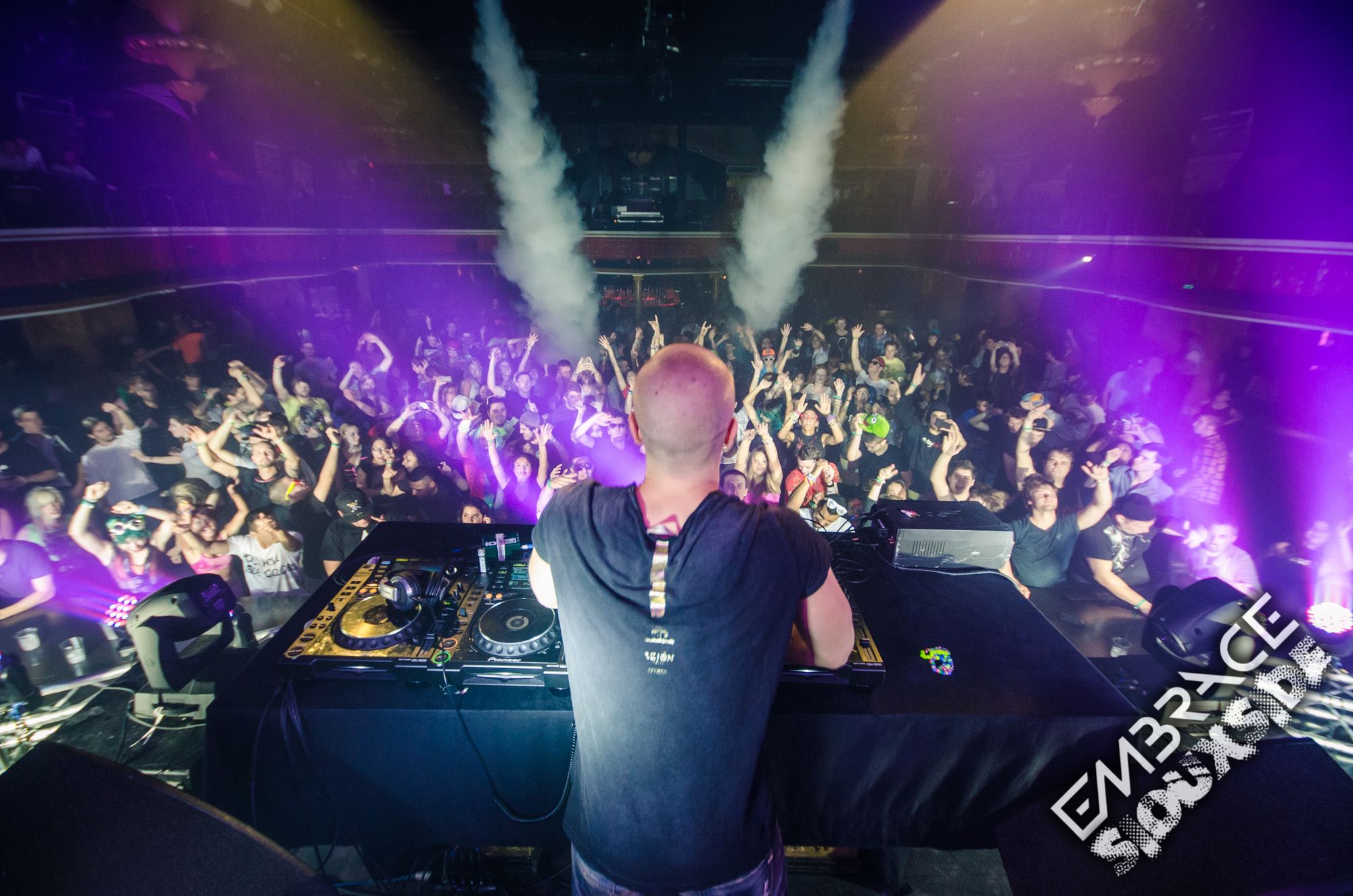 Coming off a crazy packed summer of shows in Boston, Embrace Boston brings Headhunterz to town, one of the first big name hardstyle DJs to grace the city. With opening support from Issac and Brennan Heart, the night was full of headbanging hard dance. What I loved most about this show was the crowd it attracted.Though the show was on a Sunday and Royale was not as packed as usual, the fans were all genuine and loyal, which you don't always get anymore. Kandi kids, spirit hoods and UFO pants flooded the dance floor for a night full of hardstyle shuffling and raging and you could seriously feel the love.
Both Brennan and Isaac warmed up the crowd with hard dance sets that the crowd loved. Isaac dropped his absolutely epic remix of Martin Garrix's "Animals," which if you haven't heard yet, do yourself a favor and listen.  Brennan Heart played his track "Lose My Mind" with Wildstylez, which gave shufflers a serious cardiovascular workout.
Headhunterz took the stage opening his set with his newest single "Colors" featuring Ta-Tu, released off Ultra Records. From the second this song dropped the crowd was going wild and the energy continued throughout his whole set. Headhunterz' set included some well known hardstyle anthems including "Never Say Goodbye" Wildstylez remix, and the soon-to-be-released "United Kids of the World" featuring Krewella. With an engaged crowd and crazy positive energy, Headhunterz gave Boston an amazing first hardstyle show. He even stuck around after his set to meet an take pictures with any fan who asked. We know the importance of showing your fans love back, so thank you Headhunterz, hopefully your performance will bring more hard dance shows to the area.
Headhunterz Featuring. Tatu – Colors | Buy |
Photo Credit: Siouxside
Comments
comments

<!-comments-button-->