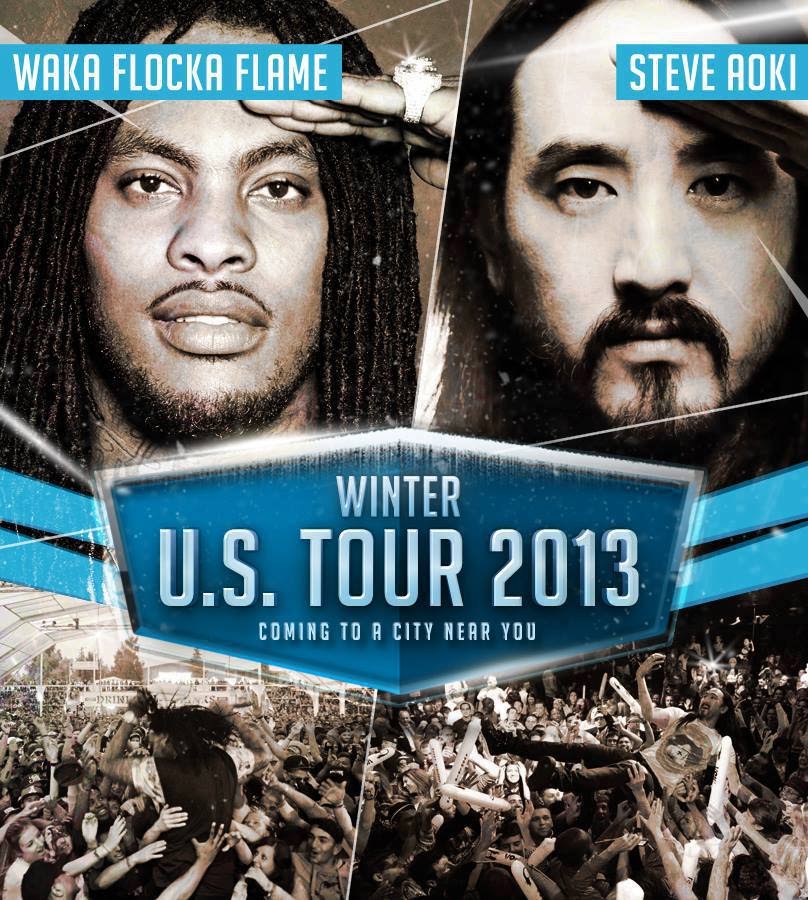 Out of nowhere, two of the most outrageous acts in live music announce a forthcoming collaboration tour this winter, combining hip hop & EDM into one action packed, Steve Aoki & Waka Flocka Flame filled tour. While Steve Aoki is known for his extreme accuracy throwing full-sized birthday cakes straight into the faces of his fans from football fields away, and Waka Flocka Flame for screaming "bow bow bow bow" into the mic nonstop, the two will without a doubt, combine acts to create quite the live experience.
This may not come as much of surprise after Waka Flocka Flame announced that he was currently working on an EDM album with Diplo, Skrillex & Flosstradamus back in June. Waka Flocka may potentially use this tour as a gateway to make his breakthrough into the world of EDM, debuting songs off his new EDM inspired album, produced by some of the biggest names in the industry.
"Club jumpin' like I'm Skrillex, get 'em Diplo… The King of Rap EDM is me. I've been there. Punk rap, that's EDM. People didn't understand what I was saying, now they do. I see a lot of my students, I'm like the principal, I'm here to talk."
Regardless of how this tour turns out, we're excited to witness it live when it comes to a city near us in the hopes of getting hit in the face with a birthday cake.
Comments
comments

<!-comments-button-->