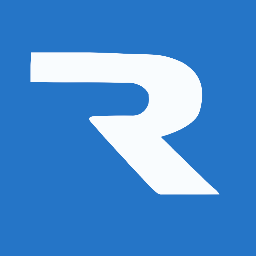 So as many of you know, we have been working with this new social media platform called Raveo. It's an honor to be one of the main partners of such a ground breaking movement. Basically, Raveo is a new and simplistic way to stay connected to all aspects of EDM and will be a "Twitter Rave Radio". You can find new music, news and everything in between. So far they have just launched the Beta version but new features are coming very shortly. Check out the full press release below and stay tuned for more news as it develops.
Thursday, August 1, 2013
New Website Aims To Make All Aspects Of EDM More Accessible For Fans
 

LAS VEGAS – Raveo Media LLC announces today the official launch of www.raveo.net, a website devoted to providing easy access to electronic dance music news, music, and events for fans.
 

The three founding members of Raveo Media LLC share the same passion and vision for
EDM. The connection occurred on the social networking site Twitter through anonymous
accounts run by each founder member. Through a series of tweets between the three, the
collaboration on this project began.

"We were brought together because of passion and determination to be a part of shaping
what we love, Electronic Dance Music," said Co-CEO and Chief Marketing Officer
Kaelin (@High_Rollers_).

The initial launch will highlight the "NewsStand" feature. This main page element allows
fans to access a one-stop-shop of content from the eight partnering EDM blogs. The
NewsStand displays the title, related image and a preview of all recent posts by each blog
on one single page. This feature gives users the ability to see up-to-the-minute news from
multiple sources.

"Other features of our site will be launching in the near future, and we are very excited
about the direction in which our site is headed," said Co-CEO and Chief Operations
Officer Andrew (@EDMslob).

Additional features added to the site will cover mediums and topics that will ultimately
make it more accessible to viewers. Sticking to the mission it was founded on, Raveo
aims towards creating the ultimate online fan experience, making electronic dance music
and news easier to access and share with others.

"We aim to introduce new ways of discovering artists, news and music through our site," said
Co-CEO and Chief Technical Officer Jonas (@EDMprof). "The first thing we think about when
working on a new feature is always the user experience."

For inquiries or more information visit the website www.raveo.net or contact the Raveo staff at contact@raveo.net.
Comments
comments

<!-comments-button-->