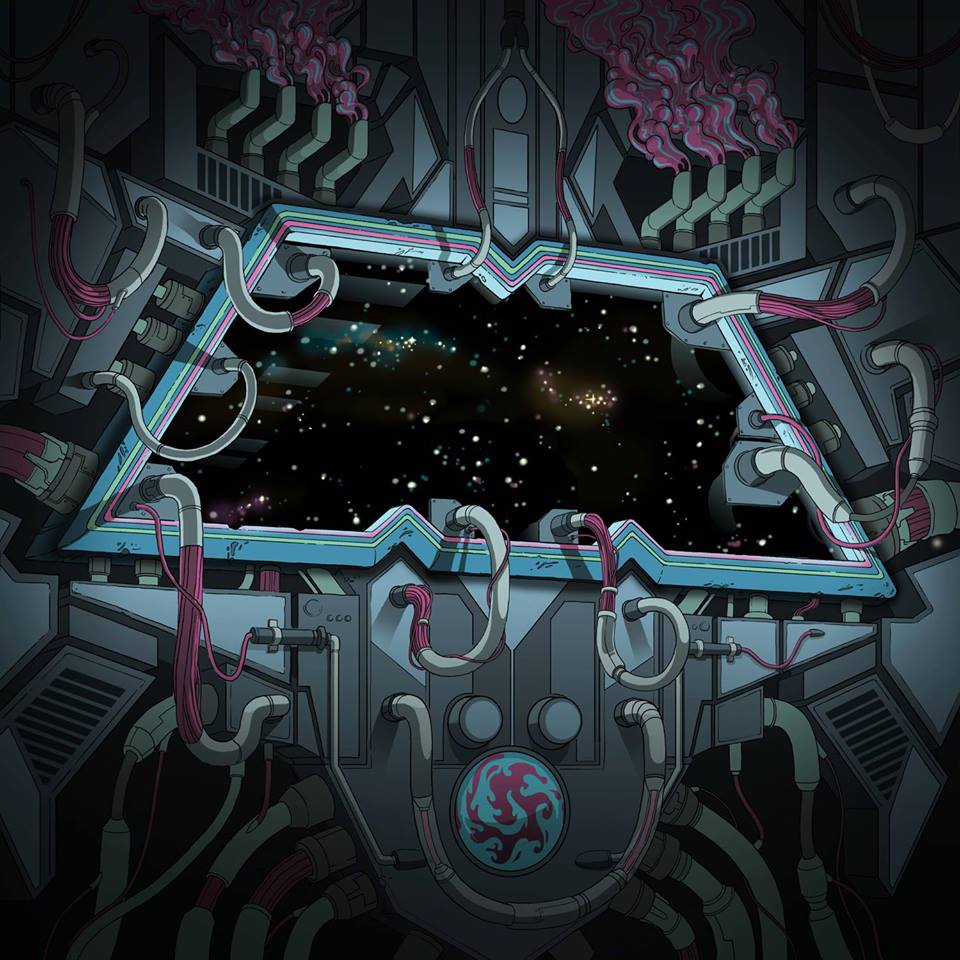 Last Friday I was lucky enough to make it to see The M Machine perform live and I have to say it was one of the best live shows I've seen.
One of the things I admire so much about the trio is how much their music stands out in the crowd. In an industry of overly similar tracks and controversial Beatport Top 10 tracks being assaulted, these three have mastered their craft and breathe new life and fresh air into the dance music scene.
While small venue limitations stopped them from having their live "M" feature with them it didn't stop them from unleashing some incredible visuals. The highlight of the evening was by far when they played 'Tiny Anthem' and had visuals from the songs music video to accompany it. Tiny Anthem has been one of my favorite electronic songs since I first heard it and to finally see it played live was a truly satisfying experience, resulting in one of the best concert experiences I've had.
As a whole, both the visual representation of their music and the way it ties in to the comics or "liner notes" is just one of the few things that makes them so unique.
The set itself really revolved around their Metropolis EPs but they weren't afraid to branch out and play slightly more "mainstream" music. With staples in their sets like 'Promise Me A Rose Garden', 'Faces' and 'The Palace', sounds range from the driving rhythms and almost sinister vocals of 'Ghosts In The Machine' to the pounding bass heavy drop in 'The Palace' the show had styles thrown in there to appease every possible craving.
All in all the crowd loved the show, and I was expecting to be one of the few people appreciating the music. It goes to show that the guys have a good following in Toronto and hopefully they can be back soon at a bigger venue and be able to bring the M with them.
After unleashing their remix for Dog Blood, which officially drops on August 20th, The Machine aren't slowing down on the releases, in a few weeks they'll be unleashing Metropolis Remixed, which will
contain remixes from both established and upcoming names.
Leading the pack is Kill The Noise with his remix of 'Ghosts In The Machine', which as you can imagine is this masterful, ground shaking remix packed with a heavy bass driven style. We've also received a taster of Digitalism's remix of 'Moon Song', which plays to a funkier vibe and they do well to extract a style hidden deep within the original track. The EP will also feature a completely new original single, making it the perfect release just in time for their upping show at Electric Zoo later this month in New York.
Comments
comments

<!-comments-button-->