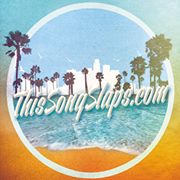 For today's #TBT post we wanted to look at some of the tracks in electronic music that we love. They aren't "bangers" and they don't necessarily "slap" but we love them anyway. Below are seven tracks within the boundaries of dance music that truly mean a lot to us. They're tracks that we believe are timeless, and speak leaps and bounds to what dance music can achieve against the odds. Make sure to 'read more' to see our picks. Let us know in the comments what your picks are!

1. Skream – Anticipate ft. Sam Frank
After falling in love with the OWSLA imprint after their monumental debut release of Porter Robinson's Spitfire EP, I was head over heels obsessed with what the label was shaping up to be. After early releases from Kill The Noise and KOAN Sound among others, this single from Skream emerged, and I fell in love with the vocals, and the track from start to finish.
2. The M Machine – Tiny Anthem
As the most recently released track in my selection, 'Tiny Anthem' stands as a track that I love. The M Machine is one of the groups I have the most respect and admiration for in electronic music, and with the release of the Metropolis Pt. II EP they truly did prove that electronic music is infinite. "It's a showcase of the sheer power of electronic music, from its punishing brute strength to the euphoric reflex triggered by its sprawling cinematic imagery."
3. Skrillex – With You, Friends (Long Drive Mix)
This mix of 'With You, Friends' is one of the most surreal tracks I know, and is one that can truly take you on a journey through a lot of different and experimental (at the time) sounds. With dancing piano melodies placed between chopped up vocals that quite honestly sound like a friendly alien, this track is an absolute obvious pick in a handful of Skrillex tracks I had to narrow down from. Sonny has far bigger things to come than you can possibly comprehend, so get ready for the ride.
4. Zedd – Spectrum (feat. Matthew Koma)
The love filled club hit needs no introduction, but from the building synth leads all the way up to the cascading drops, 'Spectrum' is a truly stunning track that turned thousands of heads. Up until this release, Zedd had been known for much more instrumentally focused tracks and remixes especially with the blasting dance-floor weapon 'Shotgun' that he had released as predecessor to 'Spectrum'.
5. Kaskade & Adam K feat. Sunsun – Raining
'Raining' was not the first Kaskade track I had come across, but it is certainly my all time favorite. On the release of his album 'Dance.Love' this one earned the spot of the first track on the album, setting pace for more eclectic staples in his career like 'Fire In Your New Shoes' and the remake of his acoustic club hit 'Its You Its Me'. Whether he's releasing "redux" style tracks, or working with his group Late Night Alumni, Kaskade never ceases to amaze me, which is why we can't wait for the release of his album Atmosphere this fall.
6. Magnetic Man – I Need Air
One of the true original super-groups of EDM, Magnetic Man's 'I Need Air' is a masterpiece. Although labelled as dubstep, don't be fooled as this track features turbines of syncopated bass kicks, and is rhythmically perfect. The vocals laced overtop breathe a powerful element that compliments the trance melodies. While I've heard people say that this tracks downfall is lack of climax, I argue that the three producers knew exactly what they wanted, and they build up the tension of the track, but leave it unresolved.
7. Unicorn Kid – I Need U
Straight out of Scotland, Unicorn Kid is a talented young producer that the average North American listener hasn't had the pleasure of hearing. While the whole story of the song is about finding more substances to abuse on an endless binge, I really do love the sounds created with the explosions of color dance dance revolution and eclectic sounds.
Comments
comments

<!-comments-button-->