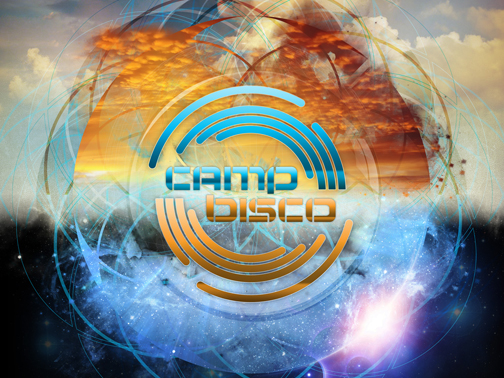 Here we go Bisco Campers! The time is upon us to to re-enter the magical Bisco grounds out in Mariaville, New York. Whether this is your first time going or even you 12th time, ThisSongSlaps has you covered on everything you will need to survive the camping and the raving.
There is truly nothing like Camp Bisco. The feel of the grounds, the good vibes in the air, the people you're surrounded by and of course all the amazing acts, all equal up to one of the most unique festivals around the world. Last year I was fortunate enough to get my first dosage of Camp Bisco and it was quite the learning experience. I learned that not everything I packed was going to be necessary, as well as to never trust the weather forecast. So I am going to provide to you in this preview: A map of the festival grounds, a list of what to bring, acts you can come rage to us with, and a little bit of advice on how to get by.
First off, I'm going to give you a list of necessary items to bring to camp. I'm not gonna give you a whole damn grocery list, just the top 5 things that will be most helpful to you and your rave fam.
1. WATER – Simple right? Yeah. Pretty basic, but seriously you won't regret over filling you car/camper/truck with water. Yes they have free water there but the tanks do run out sometimes so it never hurts to have an extra case or 3.
2. Camelbak – Bringing us back to the water thing here. This was my most useful asset last year. All my friends and myself survived the heat in the middle of the crowd during day sets by drinking from my Camelbak. You can find them at a reasonable price and you wont regret bringing it.
3. Jumper Cables/AAA Card – By the time sunday rolls around mostly everyones car will be dead. It will take you forever to try and leave the grounds and you're going to have to struggle to get your car up and running. I know it doesn't necessarily help you get through the festival, but by the time it's all over you're gonna want to have one of these two things with you.
4. Chairs/EZ UP Tent – If there was one thing I wish I could have fit in the car it would have been a method of shade and a method of sitting. Two key factors in saving up energy for the long days of raging.
5. Baby Wipes – Yes. I said it. Baby wipes. I laughed at my friend last year when she brought these but I kid you not they were one of the most helpful things in the world. Ever heard of Bisco Dust? Well, it's real and there's lots of it. Don't have time to shower before the next set starts? Baby wipes will get you clean and fast and ready to rage.
Before I leave you with a bit of advice, check out the festival map here and make sure you come rage with the TSS crew to the following acts below! See you next week campers!
Thursday:
Flux Pavilion
Boys Noize
Dillon Francis
UZ
Alvin Risk
Flosstradamus
Koan Sound
Seven Lions
RL Grime
Nick Thayer
Destructo
Manic Focus
STS9
Umphrey's Mcgee
Macklemore & Ryan Lewis
Friday:
Bassnectar
Wolfgang Gartner
Destroid
Baauer
Clockwork
Designer Drugs
Paper Diamond
Popeska
Gigamesh
Animal Collective
Lotus
Saturday:
Zeds Dead
Tommy Trash
Madeon
Boombox
Crizzly
Congorock
Dirtyphonics
Grandtheft
Herobust
Heros x Villains
Project 46
Gramatik
Audrey Napoleon
Break Science
Zoogma
Finally, here is some advice to live by while attending Camp Bisco. I CANNOT STRESS THIS ENOUGH: Please stay hydrated guys, it's so simple to do yet so simple to forget it too. I can't tell you how many times I've seen people put themselves in harms way by not drinking water and trying to find shade. If you're struggling that bad and you've lost your friends and you don't feel well, reach out to a stranger because I promise you they will be willing to help you stay safe. So again PLEASE STAY HYDRATED!
UPDATE:
The set times have been released! Check them out here!
Comments
comments

<!-comments-button-->