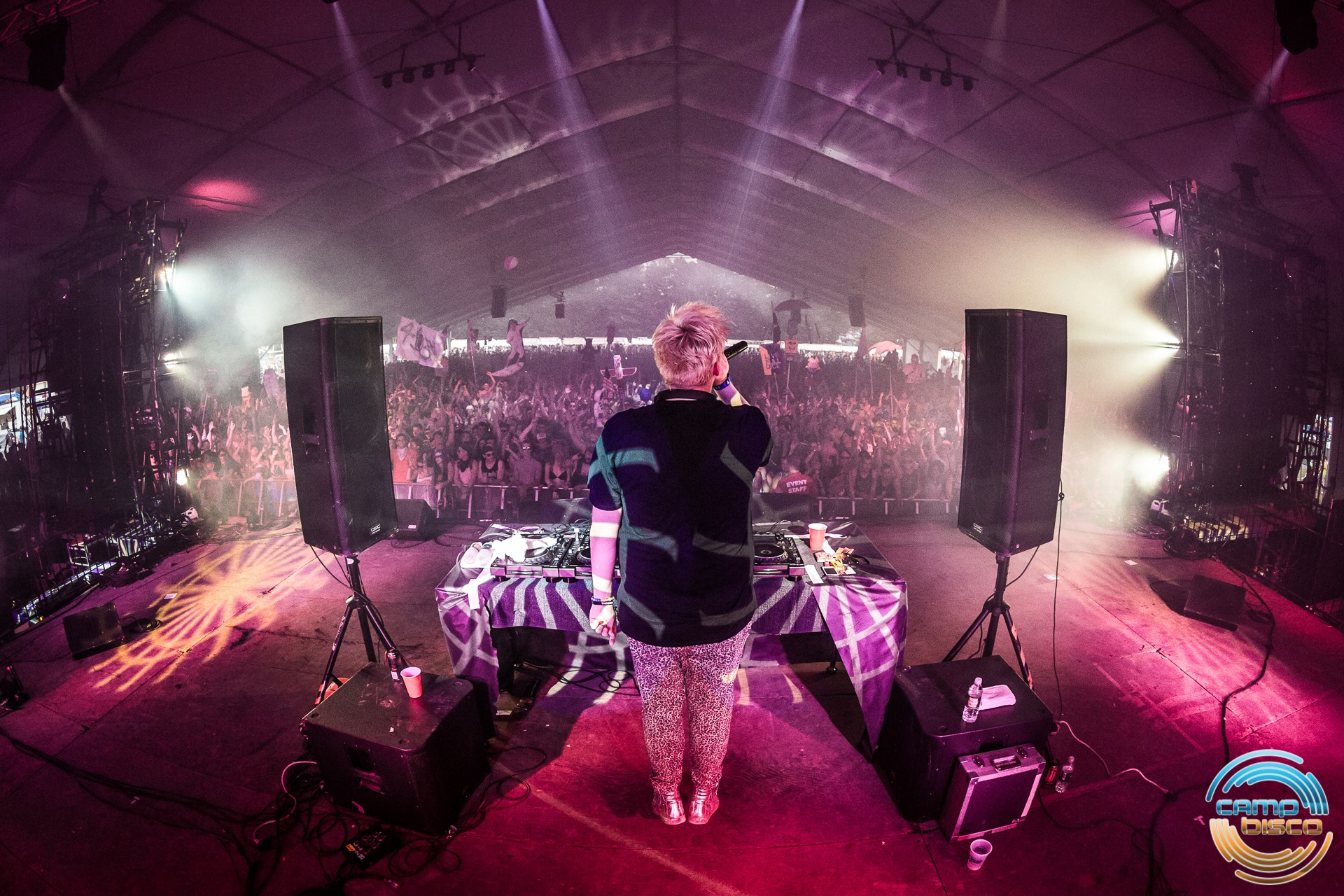 As the sun started to set on Day 1 of Camp Bisco, I was fortunate enough to sit down with one of the great musical masterminds of our generation. Joshua Steele, also known as Flux Pavilion, was kind enough to offer up some of his time before his set in the B.I.G. Tent and sit down and talk to me about some up coming projects.
Below this segment you will find the full interview audio streamed on our Soundcloud. I suggest you listen to it carefully as I highlight some of the key pieces of information Flux gave us.
Now, as many of you know, Flux is taking some time off social media to focus on what he loves most, his music. But trust me, you'll be happy with the end result:
TSS: "So a couple days ago you posted on Facebook/Twitter that you were taking a little break from social media, what sparked that?"

Flux Pavilion: "Umm…I guess, nothing, it wasn't like one thing that sparked it, it was kinda like over the last couple of months. Just generally thought about what I'm all about really, you know how sometimes you have those moments where you're just sitting there and start over looking your life and I started working on a whole bunch of new tracks and was kinda getting really excited, it made me feel like I was 15 again. And then I kinda remembered back to when I was 15 and what was important and it's always been about music…"

TSS: "So in other words we're gonna hear some amazing music coming up then?"

Flux Pavilion: "Well yeah, well I got pretty much, over the next two weeks I'm finishing up a new 4 track EP, that's coming out in October"

TSS: "Another EP in October?"

Flux Pavilion: "Yeah, so 4 track, well probably 5 track, just kinda seeing how the songs come together. But yeah it's got some different stuff on there. Just…It's not different for me but it may be different for other people."

TSS: "Is it steering away from Dubstep or is it still…"

Flux Pavilion: "Umm my sound has always been what you've heard, so like the songs you've heard have always been the tracks I've wanted to write, so it's not any different, so if you listen to my old stuff it's still the same kind of sound…"
Boom. After already dropping a stellar EP earlier this year, Flux is going to be giving us some more tunes this October! And if you listened carefully to the audio below while reading this, you'll notice it's going to be a little different. He said we can expect and EP of "songs" and highlights that we shouldn't be looking for any major drops, just some good melodic tunes that we can all enjoy.
After discussing about up coming collaborations which will include the likes of Dillon Francis and Steve Aoki, I shifted the conversation to more personal questions:
TSS: "What one song would you pick to describe your life, like a soundtrack to your life?"

Flux Pavilion: "Umm…There's a track called Slow Life by Super Furry Animals, which I imagine you may not have heard, unless you're a big Super Furry Animals fan."
We also got to talk about how he likes to game and how Playstation 4 is coming out. Flux tells us that even though he is taking a break off social media that it's more so he can focus on being an artist. He did say however he will continue to game in his spare time and that the one game he's been fixated on is Dark Souls.
As our time was running out I started to wind the conversation down and ask a few more simple questions:
TSS: "If you could describe your life in a BPM what would it be?"

Flux Pavilion: "It would have to be 140. Really, I mean my life has been at 140 for past 4 or 5 years"

TSS: "Alright one more question, this is a This Song Slaps signature question: Would you rather fight 100 duck sized horses or 1 horse sized duck?"

Flux Pavilion: "So I've got asked this before, it was on Reddit. I think the 1 horse sized duck because you would be able to develop more of a strategy, I think you would be able to check out his moves like kinda tell when it's about to attack and you can hide from it and kinda study it and then approach it with a clear mind…"

TSS: Umm…I think that about covers it, oh you know what, 1 more question: What's your proudest piece of work?

Flux Pavilion: "I mean there's a track that you wouldn't have heard yet that I'm calling Standing On A Hill…we are looking to give it away next month actually…there hasn't been an EP that fits the vibe yet…I play guitar and bass and I play drums and I sung on it as well then it goes into Dubstep then back into band…the plan is to give it away or at some point over the next few months for that track to be out there."
There you have it. We can expect major things this fall coming from Flux Pavilion and along with his EP he just announced a massive fall tour which you all saw on the site yesterday. So while you enjoy the rest of your summer keep in mind that Fall 2013 is going to be completely game changing. Make sure you take a careful listen to the full interview below!
Comments
comments

<!-comments-button-->