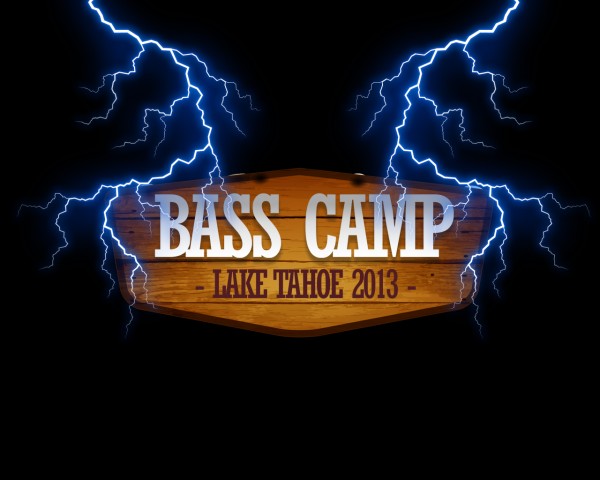 ThisSongSlaps is partnering up with Bass Camp and PR Entertainment to present Bass Camp: Lake Tahoe. Read the preview from the boys over at Bass Camp below, and be sure to join the Facebook event page and buy tickets NOW! Only $35?! That's practically giving them away…which we will be doing soon ;) Over the next few days we'll be revealing more about the artists playing the festival, and doing giveaways both for the festival and, for a few lucky fans, the opportunity to do a meet and greet with the artists!
Headlining Bass Camp, EXCISION, from British Columbia, will feature The Executioner Video & Lighting Installation, which is fresh off the heals of this years Coachella Festival.  This massive production coupled with the explosive Excision set is like no other.  A behemoth production set-up and a true technological breakthrough,  "The Executioner"  is a  video-mapping masterwork  that displays an impressive  420 square feet of world-class, true-3D, video-mapped animations guaranteed to daze and amaze fans.  "The Executioner"  will include  the greatest projector available in the world  and cast some of the most intricate and amazing animations available today onto a mechanical bunker in which  EXCISION  will perform a live set that will simultaneously sync audio with video using groundbreaking technology. EXCISION  is revving up the audio experience and inviting back  Canada's  PK Sound—which worked with him on the  sold-out 2012 "X Tour"—as the official audio provider for the  "Execution Tour,"  packing  more than 100,000 watts  of full-on bone-crushing sound.

The line-up for Bass Camp 2013 will also include some of the biggest names in EDM, including Adventure Club, a Dubstep Duo hailing from Montreal.  Seven Lions, from Santa Barbara, one of the most truly innovative, versatile, and sought-after producers in all of dance music; it is undeniable that Seven Lions is on an exponential rise to international prestige.  The M Machine from San Francisco will be bringing their "Live" set to Bass Camp this year.  The M Machine Live is made up of Ben Swardlick, Eric Luttrell, and Andy Coenen. The group has quickly risen to prominence on the strength of their wholly original and forward-thinking sound.  Fiasko Daniels, from San Francisco, was born with Synesthesia, and has always felt an unusually deep connection with sound and music.  An Insomiac Discovery winner for EDC (Electric Daisy Carnival), Fiasko is fresh off the release of his debut EP which charted #2 on the Beatport Top 100 Electro House charts.  With EDC already under his belt, and a series of appearances in Lake Tahoe for PostGlobe and #420, Fiasko Daniels is quickly beginning a favorite among EDM concert fans here in the West and beyond.  AndDrop! is the brainchild of DJ Joe Wiseman and producers/brothers Harris and Sylvain Kauffman. The San Francisco based crew has made a name for themselves in the Bay Area with their fusion of hard-hitting electro, big builds, and melodic breakdowns. From local legends to internationally recognized artists, AndDrop! was thrilled to see their debut EP "Boogaloo" (Techibeats Records) hit the #1 spot on the Beatport Top 100 Releases chart in January 2013. Later that month "Miles's Song (Original Mix)" was featured by Chuckie on his BBC 1 Radio residency. The Boogaloo EP culminates four years of experimentation, resulting in their unique take on emerging dance genres.  Showing love to the local community of EDM DJ's/producers, Bass Camp is pleased to welcome Dead Robot, and BeatKarma to this year's lineup who will open the show.
Join the Facebook event page HERE
Buy tickets HERE
Comments
comments

<!-comments-button-->