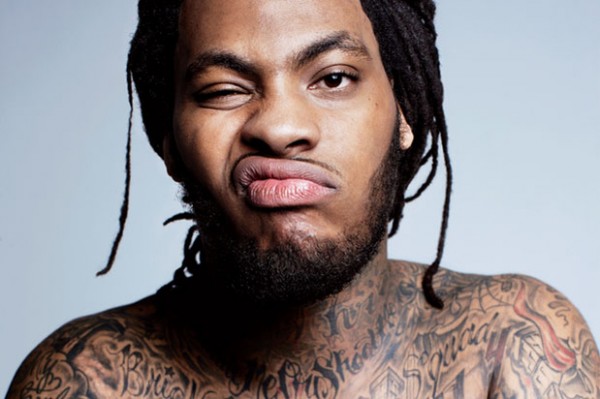 So two of our authors decided to write this up and give their piece of mind on the subject. But we are gonna let the TSS Fam give their opinion and decide, who blogged it better?
Justin-
EDM has quickly become the fastest growing music genre and industry in the world, and along with that comes gargantuan amounts of exposure and revenue (see 'bread', 'mula', 'simoleons", etc.). The problem with that is many celebrities who shouldn't be partaking in the electronic extravaganza are adding the title of 'DJ' to their resume. Like Nick Cannon and Paris Hilton before him, Southern hip hop giant Waka Flocka Flame has become the latest to dive into the EDM community. The MC responsible for hits such as "Hard In Da Paint", "No Hands", and "O Let's Do it" may not have much EDM experience, but no one can say that confidence is his problem. He had this to say in a recent interview with Hip-Hop DX:
"Club jumpin' like I'm Skrillex, get 'em Diplo… The King of Rap EDM is me. I've been there. Punk rap, that's EDM. People didn't understand what I was saying, now they do. I see a lot of my students, I'm like the principal, I'm here to talk."
The details of the album have been kept somewhat secretive, but collaborators will include Diplo, Skrillex, Flosstradamus, and… Miley Cyrus? I can't wait to hear what this sounds like. When asked about the sound of the album, Waka Flocka had only this to say:
"That shit hard. It's hard. It's haaaaard."
There you have it, folks. Keep an eye out for it in the upcoming months.
And now Josh's
Josh-
Ok I know I usually negatively rant about these things but honestly….I don't hate this move. I don't hate it one bit. I'm semi-skeptical, but I wanna see where it goes. Before I go any further this post, this isn't so much of a rant or really informative news. I'm just gonna speak my mind to you as if I were talking to you in person.
So yeah, looks like Waka Flocka is going to team up with some HUGE EDM names for his next album. This will include the likes of Diplo, Skrillex and Flosstradamus. Now let's be clear on something, Waka isn't jumping into EDM and producing it himself, he's just teaming up with EDM artists to help make his new album. This is a very "Kanye West" move, if you will. Which is why I don't hate it. Its bridging the gap between two genres but in an effective way.
I know some people, especially EDM purists and even myself sometimes, don't like rappers because of their attitudes and the whole "F bitches, get money" repetitiveness but let's keep an open mind here. There are probably… actually no…there are definitely going to be some amazing beats in this album. It's still going to be good music. Also, Waka actually has support from a lot of EDM artists too. Ever heard of Krewella…?
On another note, you cant by any means compare this to Paris Hilton or Nick Cannon either. It doesn't work that way. Those guys are trying to be something they're not and make white people albums because there's money in it. Waka was down in Miami for Ultra, he got to witness our culture first hand and he said it was crazy and he loved it. The dude didn't just say "oh shit look money!" and run with it. No. He actually reached out to people, the right people, and did the right thing by taking a proper approach. That's what makes this different.
So while I am still skeptical on this, I'm not ruling it out and I will definitely be taking a listen. Oh and I don't really care if you call me a hypocrite either because I post so many blogs bashing things like this. That's your thought, your opinion whatever blah blah blah. I said what I said. Also, we are partially a hip-hop blog so this is right up our alley.
"Follow" Waka Flocka Flame: | Facebook | Twitter |
"Follow" Diplo: | Facebook | Twitter |
"Follow" Skrillex: | Facebook | Twitter |
"Follow" Flosstradamus: | Facebook | Twitter |
Comments
comments

<!-comments-button-->