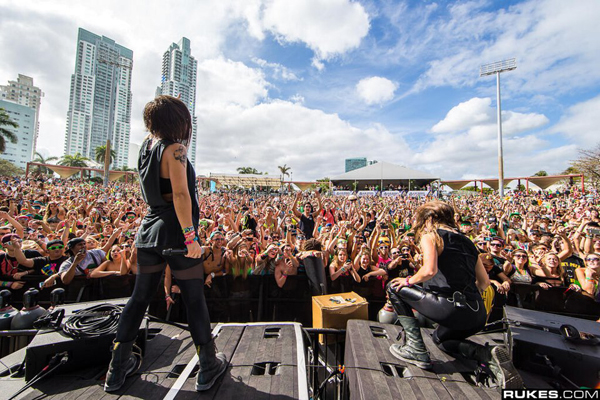 I don't know about you but we have pretty much decided that it's impossible to create anything less than amazing when collaborating with the Chicago-based trio Krewella. Adventure Club, Headhunterz, you name it.. It's all golden.
In a recent interview with Vibe Magazine, Martin Solveig discussed the details of this forthcoming collaboration and mentioned that it has just been finished.
"We have a song that we put together; it's actually just been finished. Here's a VIBE exclusive, it's called "Like We're Lovers". There's a good pitch to the song. It's also a little bit ironic, because with me it always must be a little bit ironic – I'm probably more like Krewella's dad than lover for sure – but working with these two girls is incredible because their mentalities are perfect, and they are very talented. They're up for experimenting, they're spontaneous and they have a great vocal delivery."
Knowing what the hall of fame candidate is capable of producing, with all the fun-loving summertime anthems under his belt, we're extremely anxious to see what this fusion of sounds will end up sounding like when the tune is finally released.
Comments
comments

<!-comments-button-->