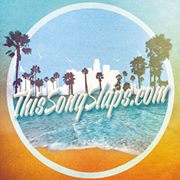 1. Wayne & Woods Vs Henrix – Jumangee
This track is going to be BIG. Steve Angello himself has been using this weapon to open his sets and after Henrix played for our Mixify festival last month, we've been keeping a close eye on him as the summer months are coming in. Make sure to keep you eyes peeled for this one dropping on July 8th!
2. Arty feat. Fiora – Grand Finale
After seeing Arty live about a month ago, it's clear to me that he's by far one of the most prosperous young DJs at the moment. Since releasing ground breaking singles like 'When I See You', and 'Together We Are', he's proven that he's ready to release more material. You'll recognize the vocalist Fiora from Seven Lions' colossal single 'Days To Come'. This progressive driven track will be another huge release.
3. Röyksopp – Running To The Sea (Seven Lions Remix)
Santa Barbara producer Seven Lions requires no introductions, and he recently told us at EDC NY that he had a new remix for Röyksopp coming out. It's now been revealed that he will be remixing 'Running To The Sea', which we will be hearing in July. We already know that his euphoric, powerful bass driven sounds will fit perfectly with the original.
4. Nicky Romero vs. Krewella – Legacy (Vicetone Remix)
As Vicetone are gearing up and getting ready to come over to North America for the summer in just a few more days, they've been keeping us in the loop in terms of music, and we can not contain how excited we are for this remix in particular. While they have a few releases lined up to release on Nicky Romero's label, the sounds of Nicky Romero, Krewella and Vicetone has me giddy like a five year old.
5. Candyland & Zak Waters – Not Coming Down
As Candyland continue to play some awesome festivals across the country, they announce this new track with Zak Waters titled 'Not Coming Down' which is an absolute banger with low growls, happy feel good synth leads, and great vocals.
Comments
comments

<!-comments-button-->