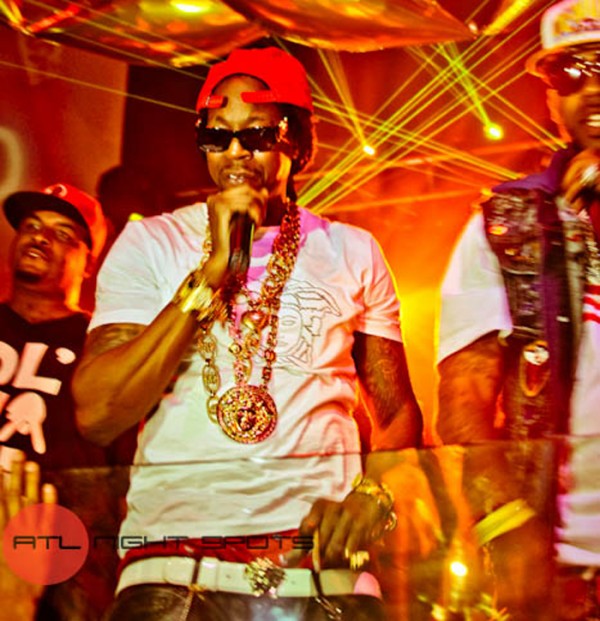 You should always respect the city you're in, no matter what your social status is. Yesterday, rumors spread via TMZ that G.O.O.D. Music's 2 Chainz was robbed for his wallet, money, cell phone and credit cards.
Reports say that just before his performance for 106KMEL FM's SummerJam music festival, the rapper was approached by 2 men, was allegedly held at gunpoint and stripped of his belongings before a shot rang out and police were called. San Francisco Police Department say that when he was asked to cooperate, 2 Chainz declined and said "He'd handle it himself". Rumors of the robbery spread like wildfire across various social media platforms and several websites Sunday June 9th, but no reaction from 2 Chainz was given until today. Check out the tweets below:
Rule #1 if a rapper gets robbed people usually post items that has been taken. Rings, chains, watch , money etc. 2 answer that question

— Tity Boi (2 Chainz) (@2chainz) June 10, 2013
Rule#2 if a rapper gets shot he usually go to hospital or dies .

— Tity Boi (2 Chainz) (@2chainz) June 10, 2013
Rule# 3 we definitely got geeked up in San Fran , best smoke in the world. 2 blessed 2 stress

— Tity Boi (2 Chainz) (@2chainz) June 10, 2013
Although 2 Chainz denies the robbery happened, San Francisco Police Department claims that the robbery was indeed real. Balls in your court 2 Chainz.
Do you think the robbery happened? Let us know your thoughts on the manner in the comments.
"Follow" 2 Chainz: | Facebook | Twitter |
Comments
comments

<!-comments-button-->