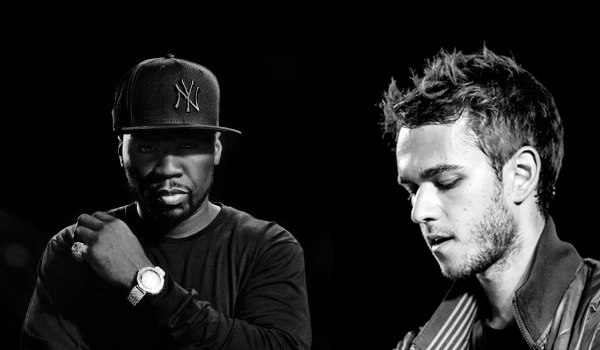 This year the X Games is returning to Europe May 16-18 (today) and is taking place in Barcelona, Spain. A trio of performers are going to play on the X Fest Stage at Poble Espanyol through the X Games MUSIC showcase. Last year, X Games had Major Lazer close out the stage, and this year their recruiting Spanish rapper Nach, American hip-hop artist 50 Cent & EDM all-star Zedd to close out the night. All these sets will be available via live webcast on XGames.com.
We'll be covering his live set once it's available, so stay posted for the mix this Saturday.
On Saturday, May 18, the lights will first hit Spanish rapper Nach, revered as a Spanish-language ambassador to hip-hop. He's been in the game since 1994 and has collaborated with such high-profile American artists as Talib Kweli and Immortal Technique. Nach was nominated for a 2012 Goya Award for Best Original Song, completed a Latin American tour the same year and is working on his seventh album, to be released in November 2013.
Nach's set will run from 9:30 p.m. to 10:30 p.m. CET (Barcelona time) and his set will be webcast live on XGames.com from 3:30 p.m. to 4:30 p.m. ET.
Following Nach is none other than Grammy Award-winning American rap star Curtis "50 Cent" Jackson, who needs little in the way of introduction. This will be 50's second time moving an X Games crowd, having played a special show at X Games Aspen 2011. "I'm very excited to return to the X Games this year," he says. "I'm looking forward to performing and experiencing the competitive action of the games."
50 Cent's set will run from 11:00 p.m. to 12:00 a.m. CET (Barcelona time) and will be webcast live on XGames.com from 5:00 p.m. to 6:00 p.m. ET.
Closing down the night after 50 Cent will be electronic dance-music producer Zedd, whose latest album, "Clarity," reached #1 on the iTunes Dance Chart and was the biggest first week for an EDM record in the last 10 years. More-mainstream listeners may recognize his credit for producing the track "Beauty and a Beat" with Max Martin for Justin Bieber's third album.
Zedd's set will run from 12:30 a.m. to 2:00 a.m. CET (Barcelona time) and the first three songs of his set will be webcast live on XGames.com starting at 6:30 p.m. ET.
Source: X Games
"Follow" Zedd: | Facebook | Twitter |
"Follow" 50 Cent: | Facebook | Twitter |
Comments
comments

<!-comments-button-->